Jets vs. Dolphins Key Match-ups; Trumaine Johnson to be Tested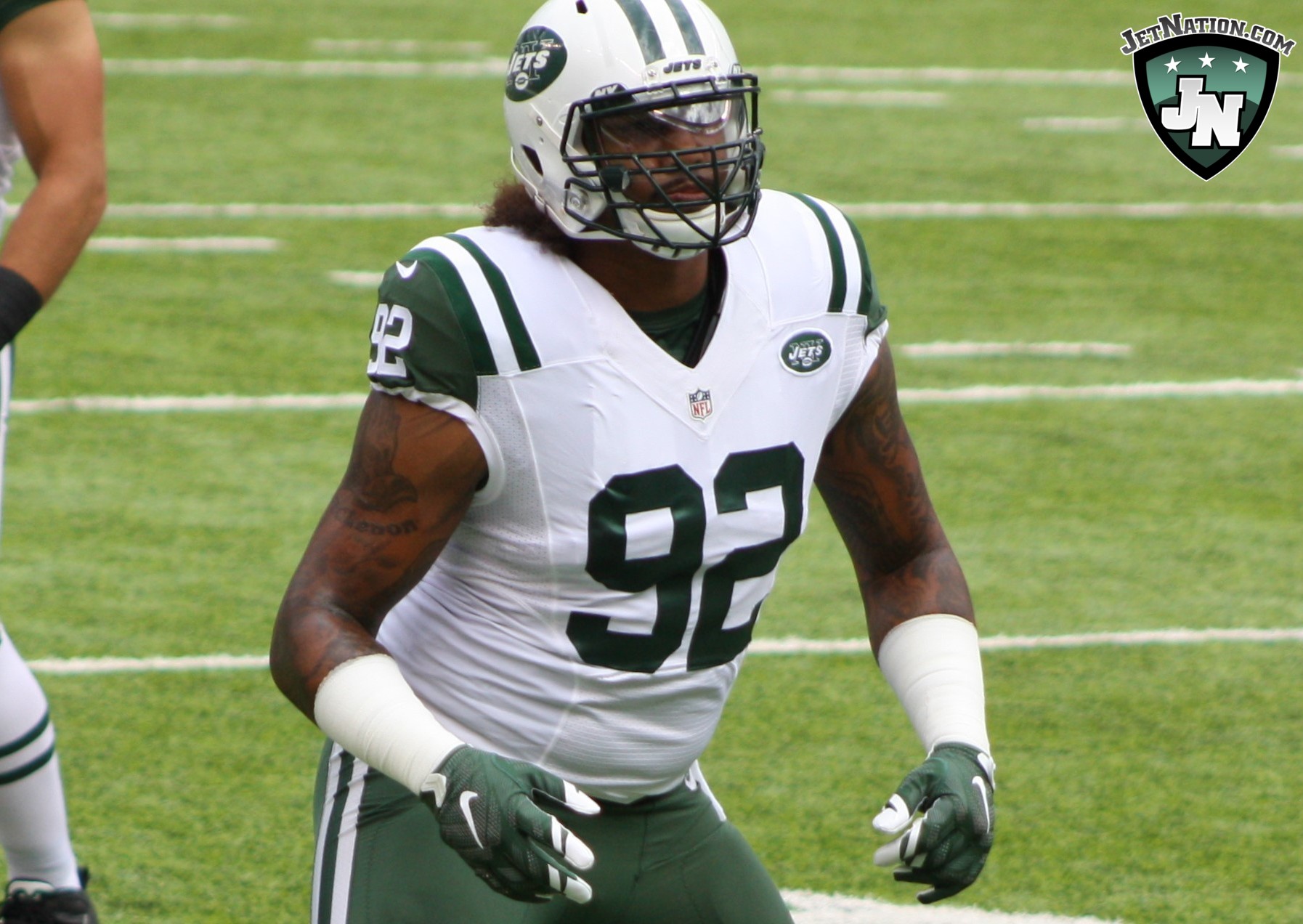 Feeling good after rookie Sam Darnold's impressive rookie debut, the Jets prepare to host the division rival Miami Dolphins this Sunday.  Here are the details along with the key match-ups.
Who: New York Jets (1-0) vs Miami Dolphins (1-0)
When: Sunday at 1pm
Where: MetLife Stadium
CB Trumaine Johnson vs WR Kenny Stills:
We're highlighting Johnson here as the Jets are likely to have him covers Still for most of the day, but the truth is that Miami will be looking to go his way if they're looking for a big play regardless of who's in coverage.  Stills runs a sub 4.4 40 and showed off his speed on a deep ball from Ryan Tannehill for a big score.  With the Jets struggling to generate a pass rush, Stills will be a tough assignment.
DE Cameron Wake vs RT Brandon Shell:
Wake has given the Jets fits for years while Shell is coming off of a strong performance in week 1.  Keeping Sam Darnold upright is a key concern and Wake presents the biggest threat on the Dolphins defensive line.  Robert Quinn is hoping to rejuvinate his career with the Dolphins, so the match-up on the other side, Kelvin Beachum vs Quinn is another one to keep an eye on.
FS Doug MIddleon vs TE Mike Gesicki:
Gesicki had a quiet NFL debut last week as he failed to haul in any catches, but if you've seen him play in college and some of training camp, you know that Gesicki is a freakish athlete who could give the AFC East fits for the next decade.  The Dolphins will look to move Gesicki around to get favorable match-ups.  With Jamal Adams spending a considerable amount of time in the box, look for Gesicki to get some chances against Doug Middleton if Marcus Maye is out again this week.
OLB Jeremiah Attaochu vs Laremy Tunsil:
The Jets don't have much to work with in terms of pass rushers, but Attaochu showed some of his quick twitch ability in limited reps against Detroit on Monday.  Attaochu played just 10 plays (8 vs the pass) and graded out as the Jets top pass rusher according to pro football focus with a respectable 77.9.  Meanwhile, Tunsil has been a bit of a disappointment in Miami where he was expected to anchor the left tackle position for a decade, but he has bounced around the O-line looking for a home.
Stafford gets the ball out in a hurry, but you can see Jeremiah Attaochu at the top of your screen using a quick spin move trying to get to Stafford. Would hope for more reps this week vs. Miami. pic.twitter.com/iV8No3pJrd

— Glenn Naughton (@AceFan23) September 14, 2018
DE Leonard Williams vs LG Ted Larsen:
The Dolphins lost starting left guard Josh Sitton for the season with a shoulder injury and Larsen is expected to step in to take over.  A veteran of nine NFL seasons, Larsen has spent most of his career as a back-up, but does have 73 career starts.  If Williams is looking to establish himself as a dominant defender, squaring off against a player of Larsen's stature should be a good starting point.
Darron Lee vs Ryan Tannehill:
Tannehill is a much better player than he gets credit for.  He has the ability to extend plays and get plenty of mustard on the ball while on the move.  Deep accuracy plagued him early in his career, but that, along with the rest of his game, has improved each season he's been under center as his completion percentage and yards per attempt have climbed steadily.  Given his ability to play well on the move, Darron Lee may be asked to spy or play a lot of defense in the short middle of the field where he made a pair of plays last week.
Have your own thoughts on key match-ups?  Log on to our forums to chime in.
Videos
NY Jets Phase 3 OTAs, Expectations and a Minor Calf Tweak with Greg Renoff