Injuries Could Give Jets Glimpse of Future at Cornerback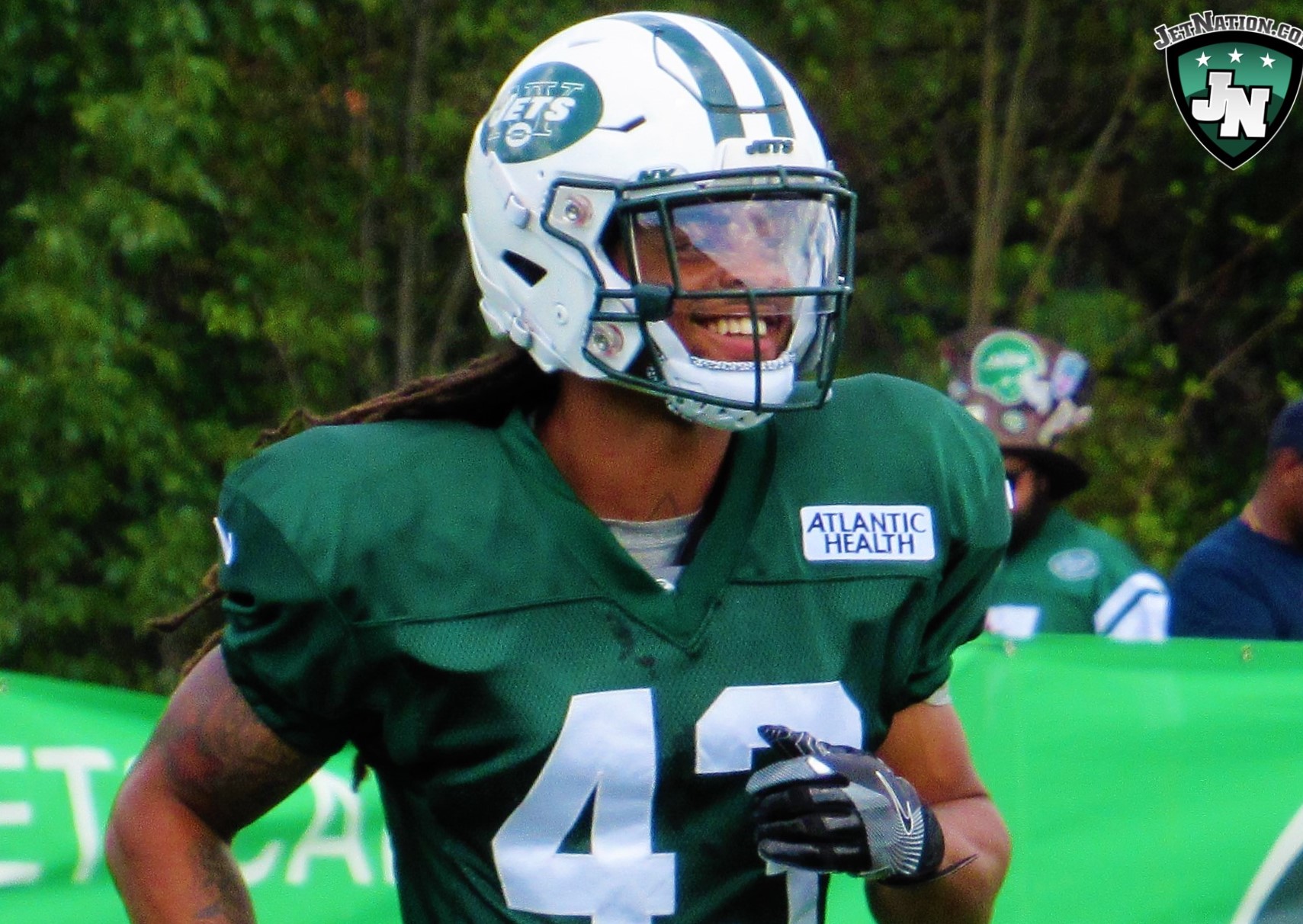 With news of Jets starting nickel cornerback Buster being out for this Sunday's matchup against the Indianapolis Colts and the same likely being the case for Trumaine Johnson who is listed as doubtful, the Jets may get a chance to take a peek at a pair of corners who they're hoping to see as mainstays in their future.
Skrine will be replaced on defense by rookie cornerback Parry Nickerson who has seen action in three games thus far.  After struggling against the Browns a few weeks ago, and then getting beat for a couple of chunk plays early on against the Broncos, Nickerson seemed to settle down nicely against Denver.
Nickerson's stat line didn't look good as he allowed seven completions on seven attempts, but minus two chunk plays early on that accounted for over 50 yards, he limited any later damage to short catches on a day that saw the Jets playing plenty of soft zone coverage when the outcome was no longer in doubt.
Even with an extended role on defense last week for Nickerson, it was on special teams that he had the opportunity to showcase his toughness, making the tackle on the game's opening kickoff after appearing to have been taken out of the play by a bone-jarring hit.
Talk about toughness/tenacity. Watch Parry Nickerson come in from the left side of your screen and get leveled on the opening kick off. He still manages to dust himself off, get up and make the tackle. Wow. pic.twitter.com/MJMftSpVpc

— Glenn Naughton (@AceFan23) October 10, 2018
With Nickerson manning the slot, it's on the outside where the Jets may get a look at another  young corner in Rashard Robinson who is due to make his season debut after serving a four-game suspension.
Robinson was acquired last season by General Manager Mike Maccagnan in a move that we thought made perfect sense at the time.  As it turned out, the Jets didn't appear to have much of a plan for the freakishly gifted Robinson as he sat on the bench for his first several weeks with the team.
When the Jets finally decided to give Robinson a look, they did it by sending him out to cover one of the NFL's fastest receivers in Tyreek Hill against the Kansas City Chiefs.  The results weren't all that shocking when Robinson gave up a pair of long TD's to Hill early on.  As a result, he played just 18 snaps that week, and two the following week.  They would be the only snaps Robinson would take on defense as a Jet last season.  A total of 20 snaps in six weeks.
Fast forward to this preseason and Robinson looked impressive in training camp while making a handful of plays in the exhibition season.  After wrapping up the preseason, Todd Bowles was asked if any players stood out to him over the course of the previous couple of months.  His answer?  "Rashard Robinson has done an outstanding job.  From attitude standpoint.  From playing standpoint.  From professional standpoint.  I couldn't be more proud of the strides he made coming in personally".  High praise for the young cornerback.
Praise from Todd Bowles: "Rashard Robinson has done an outstanding job. From attitude standpoint. From playing standpoint. From professional standpoint. I couldn't be more proud of strides he made coming in personally"

RR suspended 4 gms, but maybe trade will work out after all pic.twitter.com/ARNklNMzlT

— Manish Mehta (@MMehtaNYDN) August 31, 2018
Now with Trumaine Johnson likely out, this would be the perfect opportunity to give Robinson an extended look.  After all, if this season is all about developing Sam Darnold, there's no reason why efforts shouldn't be made to do the same for other young players who hope to hang around and contribute for years to come.
Videos
Aaron Rodgers Injury Fallout & Jets/Bills Recap