Jets Doling out Extra Dollars to Retain Prospects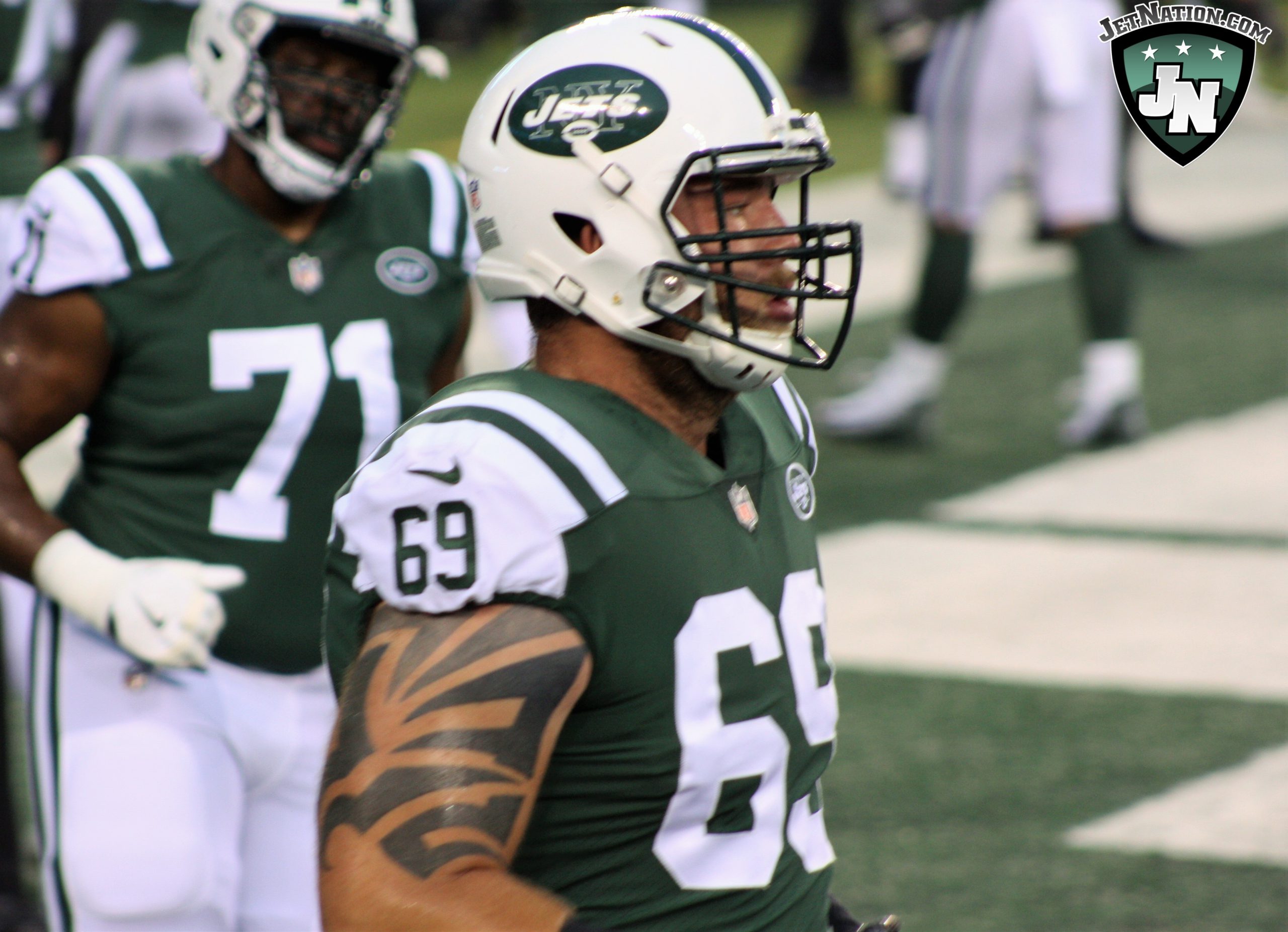 The other day, an under-the-radar story regarding the Jets practice squad emerged when it was reported that the team had given a pay raise to Nico Falah, an undrafted rookie out of USC.  As is often the case when practice squad players are paid on par with low-end 53-man players, the belief is that the team is looking to retain a player who is drawing interest elsewhere and could be poached. In taking a peek at the team's practice squad salaries around the league on overthecap.com, something jumped out.
The vast majority of practice squad players earn less than $200,00 dollars a year.  The Jets however, have four players on their ten man squad pulling in over $400,000 per season.  The list includes quarterback Davis Webb ($554,999), RB De'Angelo Henderson ($510,000), Falah ($425,00) and offensive lineman Ben Braden ($423,525).  It was a surprisingly high number, so we browsed all 32 NFL practice squads to see how many other players were raking in that kind of cash.  What we found is that that of the 320 practice squad players in the NFL, only six are earning over $400,000 per season, with the Jets having four of them.
Is this gross mismanagement of funds, or some impressive forward thinking from the Jets front office?  Considering the fact that it's less than $2 million against salary cap, it's more likely to be the latter of the two.
By paying Webb, Henderson, Falah and Braden the salaries they're paying, they make it more enticing for each of them to stay in a familiar situation with the Jets instead of going elsewhere to likely remain at the bottom of the roster with little playing time.
The fact that each position represented is one that the Jets could be looking to change/upgrade next season points to this being a case of the Jets paying relatively large salaries to retain players who could be a part of the team beyond next season.
With Josh McCown being being 39, Webb could be a legitimate developmental player to take over as Sam Darnold's backup next season.  Another player who is getting up there in years is Bilal Powell, who is a similar style player to Henderson.  Falah and Braden both play positions that could be looking for replacements or back-ups next season as Spencer Long could be cut loose after this year if necessary and James Carpenter in the final year of his deal.
In the end, it could be that none of the four players is around beyond next season, but if one or two of them can hang on and develop in to a useful asset, the spending of an $1.6 million non-salary cap dollars to retain their services now instead of watching them succeed elsewhere could turn out to be a bold move by the Jets front office.
I
Videos
NY Jets Phase 3 OTAs, Expectations and a Minor Calf Tweak with Greg Renoff