Lack of Executing Dooms Darnold, Jets in 37-17 Loss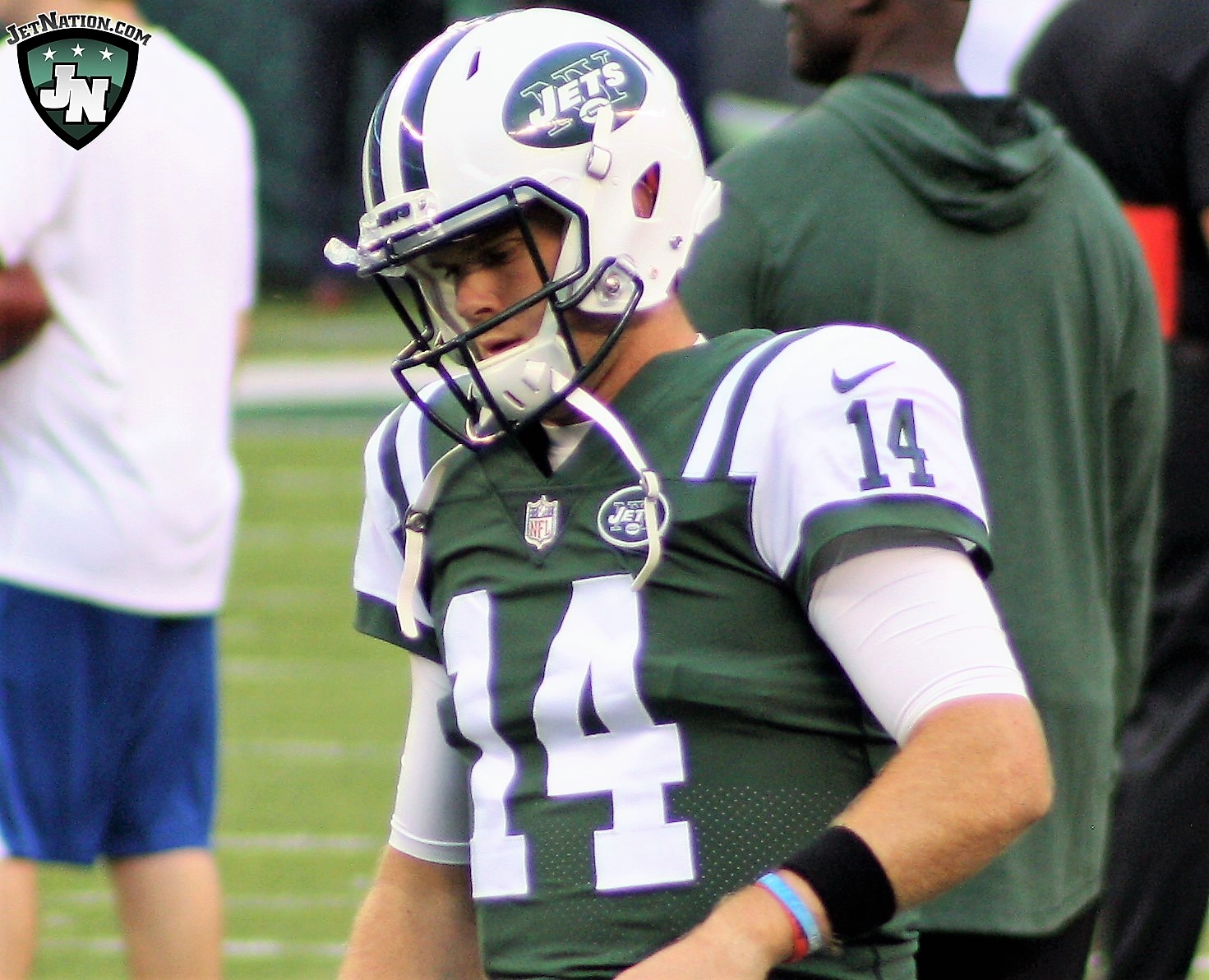 Hoping to win their third consecutive home game after wins against the Denver Broncos and Indianapolis Colts, the Jets came up short in every aspect of the game in a 37-17 loss to the Minnesota Vikings in a game that saw Gang Green's defense keep things close for much of the day before multiple late scores by the Vikings put things out of reach as Sam Darnold and the offense just couldn't get things going.
It looked like it would be ugly early on when the Vikings, led by quarterback Kirk Cousins, marched down the field on four plays, culminating in a 34-yard touchdown pass to wide receiver Adam Thielen who was matched up one-on-one with Darryl Roberts.  The coverage by Roberts wasn't much of an issue as he was with Thielen stride for stride, but a perfect pass from Cousins was just beyond his reach, and in to the hands of Thielen.
On their next seven drives, the Vikings would muster just a single field goal in the midst of six punts, going three and out on four of those punts.  It was an unexpected showing from an overmatched, and undermanned defense that was without Trumaine Johnson, Buster Skrine Marcus Maye to start things off, before losing Doug Middleton to injury later on.
The problem for the Jets however, was that while Minnesota's offense was sputtering, they weren't faring much better.  Sam Darnold was erratic for much of the day with the exception of one drive that saw him go 4-4 for 73 yards, including a 12-yard TD toss to rookie tight end Chris Herndon.
Other than that one stretch, Darnold was 13-38 on the day, finishing 17-42 with three interceptions.  While one of the interceptions was the fault of wide receiver Charone Peake, who had the ball bounce off of his chest and in to the hands of a waiting defender, Darnold did throw the ball in to double coverage several times.
Even when Darnold was on, his receivers didn't do him any favors as the Jets dropped (by our count) six passes that stalled out several drives.  There were also several plays on which it appeared Darnold and his receivers weren't on the same page as some passes landed in no-man's land.    Oddly enough, with Quincy Enunwa injured and Terrelle Pryor recently released, Darnold hardly looked at last week's top receiver Jermaine Kearse, as he was targeted just one time on an incomplete pass.
The Jets defense kept it close as Gang Green went in to the locker room at half time, trailing 10-7 against one of the NFL's top offenses.  However, Minnesota would start to run away with it on a Latavius Murray 11-yard touchdown and a field goal that put the Vikings up 20-10 heading in to the fourth quarter where they scored another TD early on.
This time, Murray scampered 38 yards and made it look easy.  A one-yard touchdown run by Darnold later in the quarter would be the Jets final score of the day, while Minnesota would find paydirt one more time on another 34-yard TD pass, this time to Aldrick Robinson with Morris Claiborne on the coverage.  A Vikings field goal would bring the scoring to a close, leaving Darnold and the Jets to lick their wounds and get ready to head out to Chicago to take on a Bears.
Videos
New York Jets OTA Presser Takeaways, Aaron Rodgers' Impact and Summer Delusion