Plenty of Key Positives for Jets to Take Following Loss to Bears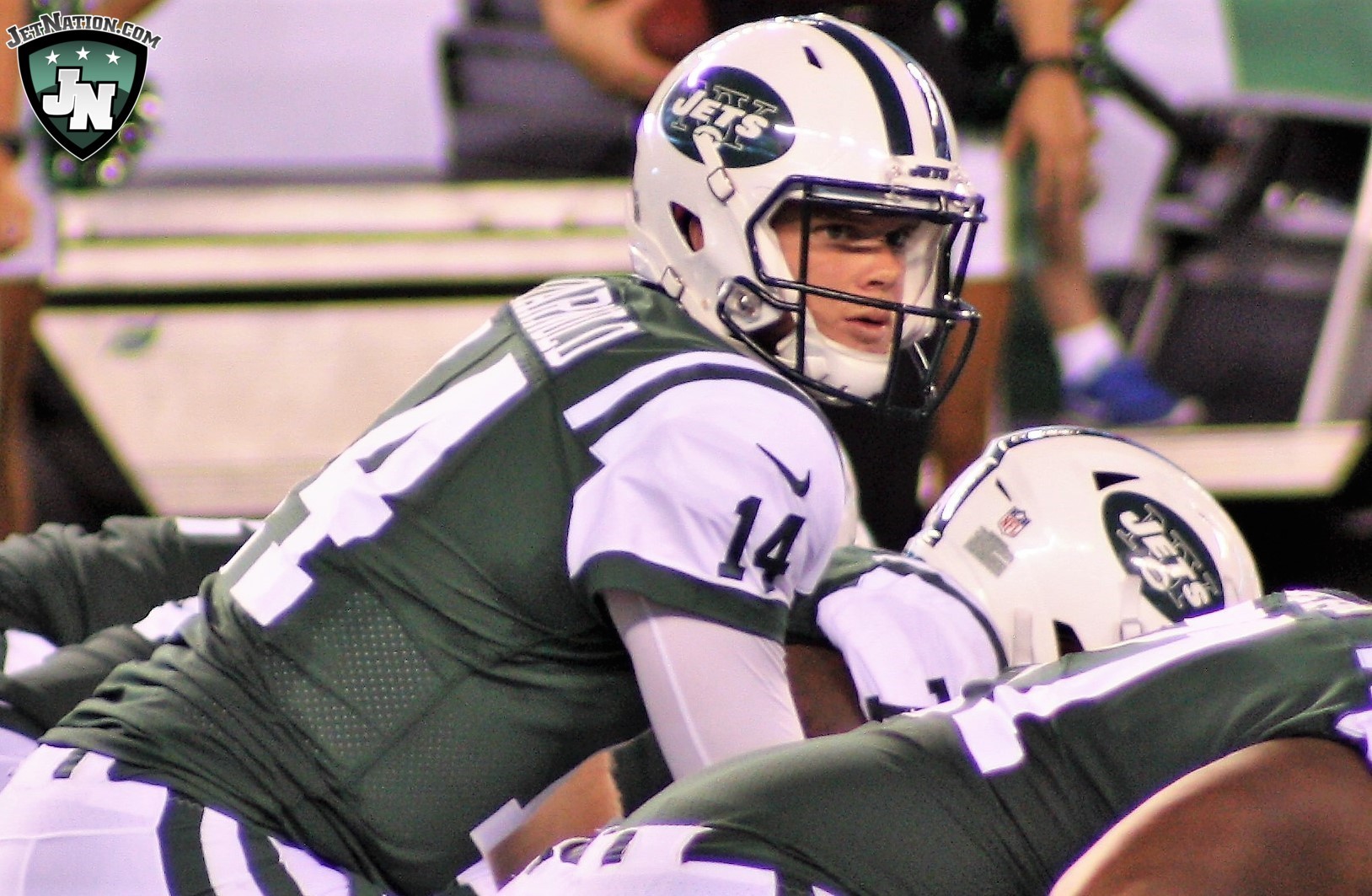 Yes, the Jets fell to 3-5 in a 24-10 loss to the Chicago Bears, and while any loss is frustrating for a fan base to take, this one should be different.  Even after coming up short, Jets fans saw a few things that should have them excited if they can see the forest from the trees.  The game is over, another loss is in the books, but here's why fans should be encouraged.
Sam Darnold didn't put up big numbers, but there was no way that was ever going to happen.  Being a 21 year-old quarterback playing on the road in just his 8th career game, and without his top two receivers, it was a recipe for disaster.  While the team put up only 10 points, Darnold didn't press, he didn't panic, and he did as much as could be expected.  Darnold protected the football and showed poise under duress once again.  Had Quincy Enunwa and Robby Anderson been playing in place of Andre Roberts and Charone Peake, things would have likely looked much different.
While much fuss has been made (and justifiably so) about the acquisition of Darnold, who has a very real chance to be the team's first franchise quarterback in almost fifty years, it's also looking more and more like the team finally has a legitimate tight end.  Chris Herndon scored his third touchdown in as many games for Gang Green, and it appears he'll be a big part of the Jets future with Darnold as the Jets finally have a tight end that opposing defenses will have to account for.
Perhaps the most important thing to come out of this game, and others like it, is that it doesn't bode well for head coach Todd Bowles, who many fans look to be ready to move on from at this point.  Bowles made some head scratching decisions today and it's not the first time we've seen it.  Far from it actually, and the local scribes are letting him hear about it.
Todd Bowles sounds desperate after praising Jets' effort in sloppy loss https://t.co/b3cFZQLVJu

— Rich Cimini (@RichCimini) October 28, 2018
Jets report card: This reflects terribly on Todd Bowles https://t.co/4jfTnbtGpU via @nypostsports

— Brian Costello (@BrianCoz) October 28, 2018
Trailing by two scores with just over six minutes to go, Bowles didn't have his offense go to a no-huddle and then opted to punt the ball away rather than go for it on third down, knowing the Bears would have the ball with a two touchdown lead and less than six minutes left in the game.  Earlier, Bowles declined an offensive pass interference call that would have backed the Bears up and forced them in to a 1st and 20, but let them off the hook.
For those in favor of seeing the Jets take the same path as the Eagles and Rams by bringing in a young offensive-minded head coach, having Bowles repeat the same mistakes time and again will be maddening now, but possibly rewarding in the future.
In addition to the positives listed above, the Jets also got another stellar performance from cornerback Darryl Roberts while undrafted free agent rookie receiver Deontay Burnett showed off his receiving skills a bit, making a circus catch and pulling in a total of four receptions for 61 yards on the day.
So the QB continues to show he belongs, the rookie tight end is giving us reason to believe he's a keeper and the defensive minded head coach could be nearing the end of his tenure to make way for a coach who has experience on the other side of the ball.  Not too bad when you look at the big picture, Jets fans.
Videos
Aaron Rodgers Injury Fallout & Jets/Bills Recap