Jets Mauled by Bears: Week 8 Report Card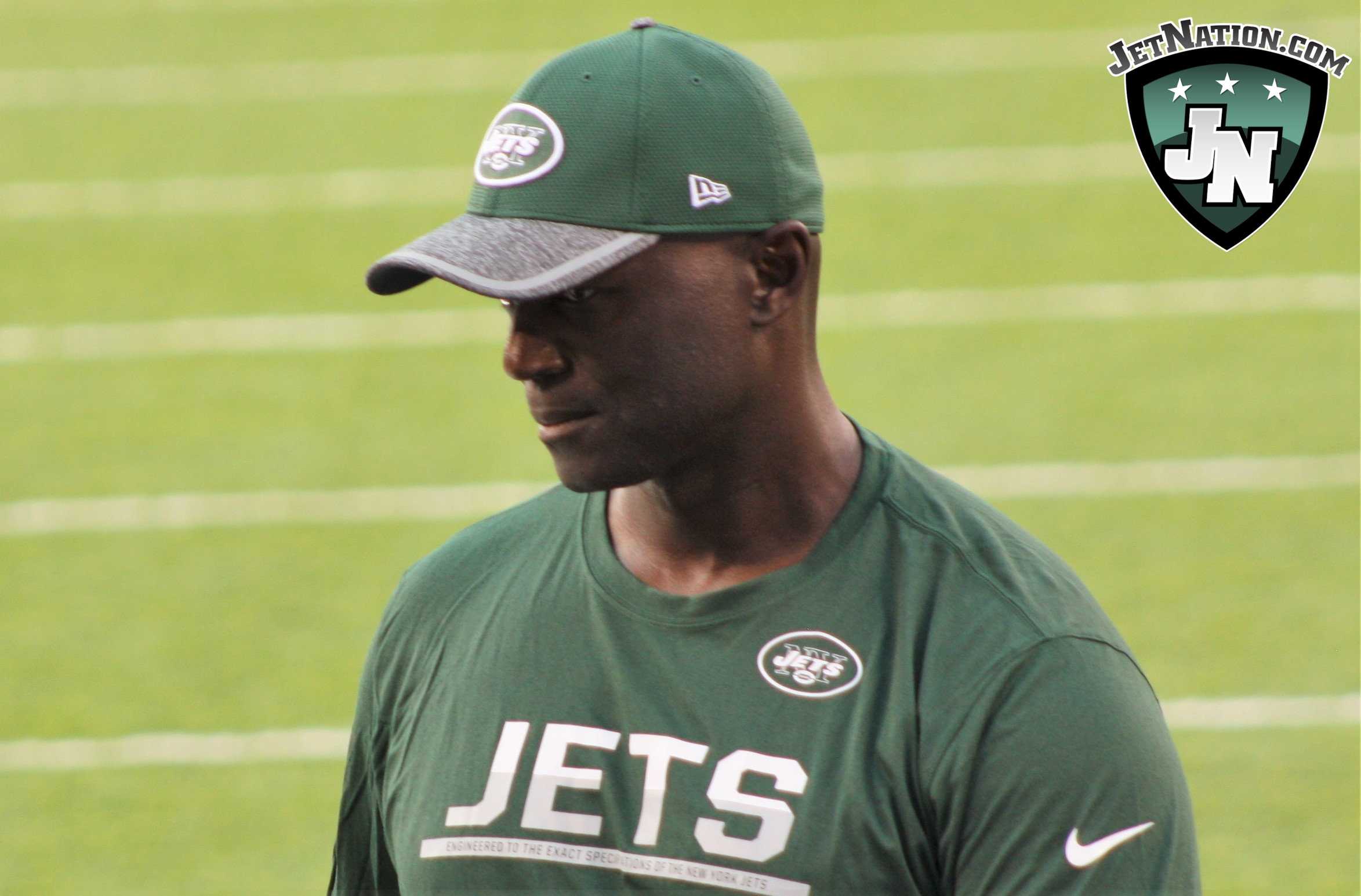 The Jets dropped to 3-5 on the season after losing to the Chicago Bears by a final score of 24-10 on the road in a game that saw a banged up Jets team struggle to get anything going on offense while the defense, for the second week in a row, played well early, and faltered late.  How did we grade 'em?  Take a look.
Quarterback: C
Sam Darnold's stat line was ugly as he went 14-29 for 153 yards, but as was mentioned several times during the broadcast, his receivers just weren't getting open.  In fact, we counted at least four passes that Darnold threw away on rollouts as there were no options to throw to.  Let's face it, what kind of performance would you expect from a 21 year-old rookie making his eighth career start while on the road and without is no. 1 and no. 2 receivers?  Darnold made the most of what he had to work with.
Running Backs: C
Why such a generous grade for a pair of backs who averaged fewer than 2 yards per carry?  Well, there was just no room for Isaiah Crowell or Trenton Cannon to work with.  It wasn't on them.
Wide Receivers: D+
No Robby Andeerson and no Quincy Enunwa meant Jermaine Kearse, Andre Roberts and Charone Peake would be elevated on the depth chart and they had very little impact with Kearse dropping a pass early on that killed a drive.  The only thing that saves this group from an "F" was the play of undrafted rookie receiver Deontay Burnett who hauled in a career high four passes for 61 yards.  The Jets might have a player in Burnett.
Tight Ends: D
They didn't see many targets, but rookie Chris Henrndon accounted for his third touchdown in as many games.  The Jets three tight ends who saw passes come their way accounted for just four total targets in Herndon (2), Neal Sterling (1) and Jordan Leggett (1) were largely non-factors.
Offensive Line: D
Zero push in the run game and Darnold was pressured more than he had been in previous weeks.  Not having to face Khalil Mack should have resulted in a much better performance.  It did not, and they did themselves no favors with at least five pre-snap penalties that kept backing the Jets up and putting them in 1st and long situations.
Defensive Line: C-
The defense held up early on but crumbled late.  Their most embarrassing moment came after the Jets scored their lone TD to get within a touchdown at 17-10, and the well rested defense allowed the Bears to march down the field and answer with a TD of their own to make it 24-10.
Linebackers: D
Frankie Luvu notched his first career sack and Brandon Copeland picked one up for the second week in a row.  Beyond that, the unit was hurt by several missed assignments as once again, the Jets had no answer for an opposing QB taking off and running with it on the ground.  Bears QB Mitch Trubisky ran for 51 yards on six carries.
Secondary: C
Yes, they allowed a couple of TD passes, but one was on a blown coverage on a screen pass.  In all, they allowed just 220 yards through the air but gave up big plays in bad spots.
Special Teams: B
Lac Edwards might punt for 2,000 yards this season at this rate, but his kicks were good and Jason Myers connected on his only field goal and extra point attempt.
Coaching: F
Todd Bowles had his team ready to go on defense for the second week in a row as the Jets looked excellent in the first half, holding the Bears to 10 points.  However, the unit fell apart when they were in dire need of a stop after closing the gap to 17-10 as they gave up an easy TD drive.  Then trailing by two scores with just over six minutes to go, the Jets showed no urgency as they didn't go to a hurry-up/no huddle.  Then after failing to convert on third down, the Jets punted the ball away, still needing two TD's to tie.  After the game, Bowles said his message to the team was that he was "proud of how they stuck together".
Videos
Aaron Rodgers Injury Fallout & Jets/Bills Recap