Elijah McGuire set to Return From Injury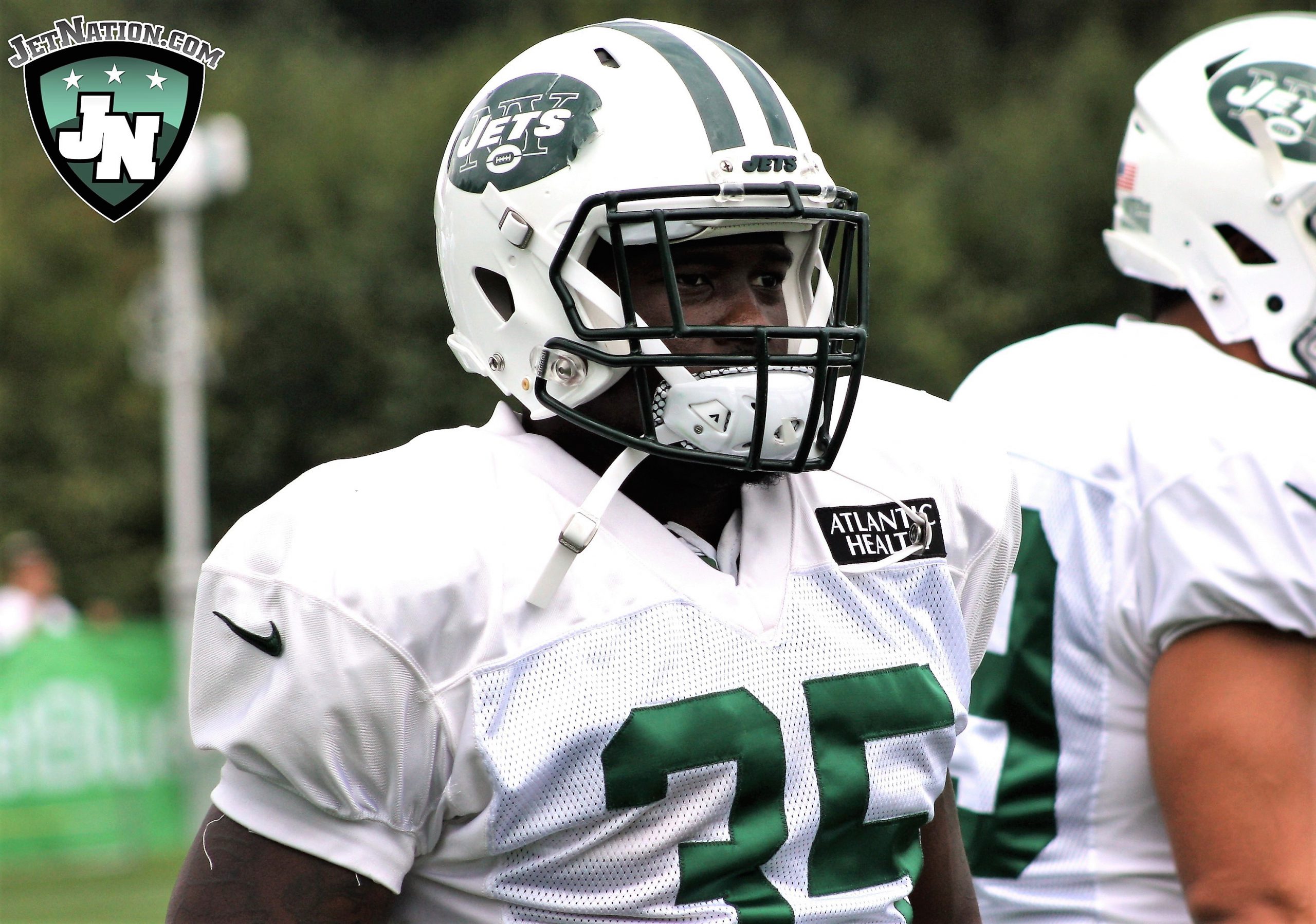 It is no secret that the New York Jets have been dealing with a plethora of injuries on offense this season, to include second year running back Elijah McGuire.  This preseason, McGuire impressed coach Stump Mitchell so much that he invoked the name Ladanian Tomlinson while discussing McGuire's versatility, who is returning from a broken foot that he suffered back in July.  After spending the season's first six weeks on short-term IR, McGuire is likely to step in as the backup to Isaiah Crowell.
At this point in the season, the Jets backfield is in a terrible place. Coming into the season the plan was to run a 2 back system with Powell and Crowell as a one two punch. Heading into week 7, the running back position is in a much different place. Crowell is nursing a foot injury, Powell is out with a serious neck issue, and Trenton Cannon is an explosive rookie back, but he's still raw. This could mean McGuire will be asked to step in immediately to help take the heat off of Sam Darnold who is having a hard time putting up points with his banged up play makers.
The Jets are looking to bounce back against the Dolphins this week after falling to the Bears 24-10. The Jets defense has been them in games of late before falling apart with little to no support on offense, If Crowell can find that juice he had against the Broncos, the Jets could come away from Miami with a win on Sunday. With that being said, McGuire is looking to burst on the scene as well in his season debut. It will be interesting to see who makes the most out of their touches between Cannon and McGuire.
It is likely that whoever plays better will lock up the backup spot, and see plenty more carries the next week. For what it's worth, this is a big game for the Jets backup running back spot. While both running backs will be running hard on Sunday, there is no telling what we see from the Jets offensive line.  If that group doesn't do a better job of run blocking, it won't matter who's coming out of the backfield.
This game against the Dolphins falls on the offensive line. If they can establish the run and support Crowell, Cannon and McGuire, the Jets will have a shot at winning in Miami.  If they continue to falter, a win will be extremely improbable with the number of weapons that Darnold has available at receiver.
Videos
New York Jets OTA Presser Takeaways, Aaron Rodgers' Impact and Summer Delusion