Sam "Shaggy" Darnold: Wasn't Me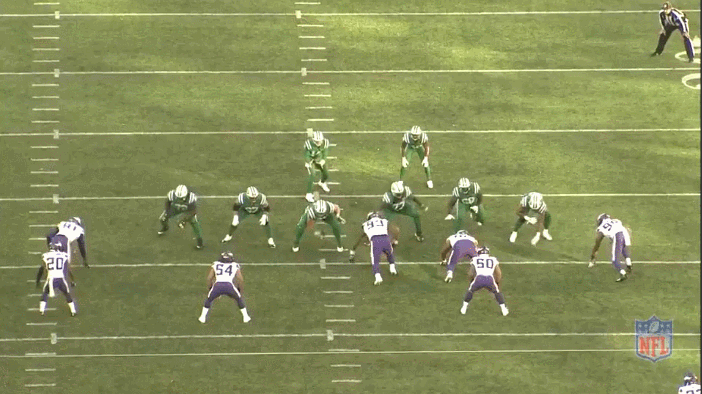 Real world came in and caught Sam red handed
Leading the team to the floor
Picture this we were oh so close
Banging on the playoff door
How could Sam forget that he had
Been given a lousy team
All this time Todd was just standing there,
He never took his eyes off me
Caught me on a crosser:
Sam: Wasn't Me!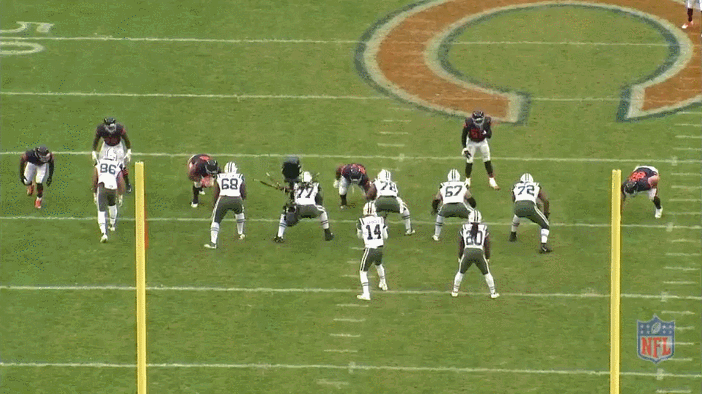 Here we have a good example of why Andre Roberts shouldn't run another route out there, because this is a perfect pass from Darnold.  He's actually leading Roberts here but the receiver slows down and then has the ball flat out go right through his hands on this crossing route.  This isn't the last time he's going to show up in this article, but he's one of the worst receivers out there.  He's a very good punt returner, but he's terrible as a receiver.
Ball banging on the floor
Sam: Wasn't Me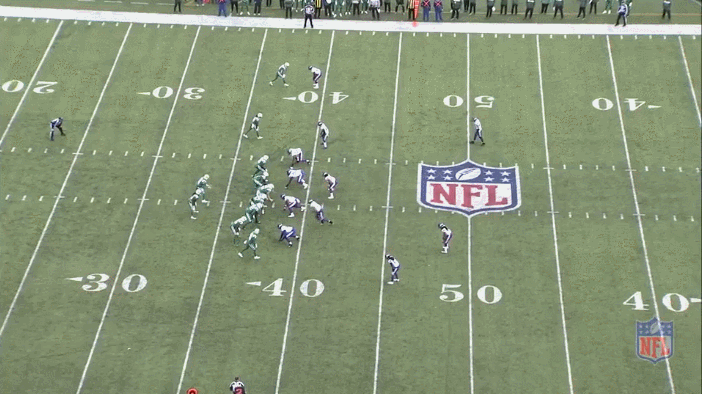 Neal Sterling, come on down to the walk of shame.  This is a great read and throw from Darnold and Sterling does his best Stephen Hill impersonation.  Darnold makes a great read as he sees the tight end get a step on the linebacker, and he makes a perfect throw to Sterling that should have gone for a first down, rather than falling to the ground.  These are throws that great QBs make, because all he's reading is the hips of the defender and figuring out that his guy will be open and showing great accuracy.
I even missed him on a crosser
Sam: Wasn't Me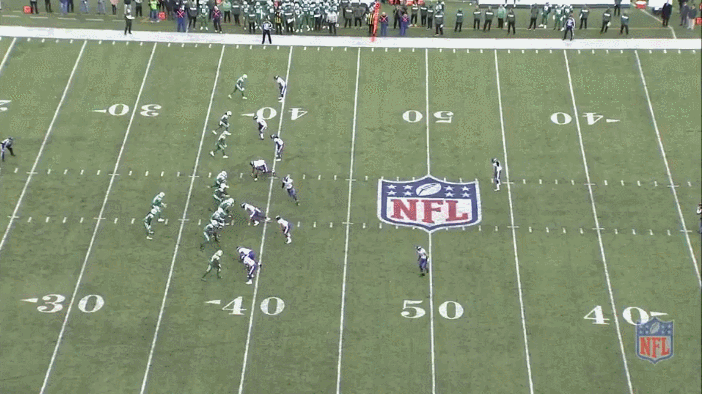 Andre Roberts makes his next appearance, and this is pretty simple.  Roberts is supposed to fake a crossing route, and then run outside.  You can see Darnold wait until Roberts turns around, and thinks he's going to the outside when he makes the throw.  Unfortunately, Roberts runs to the center of the field, which means this pass falls innocently incomplete.  I like to write longer breakdowns, but I don't even know how to explain Andre Roberts as a receiver.
This is barely caught on camera
Sam: Wasn't Me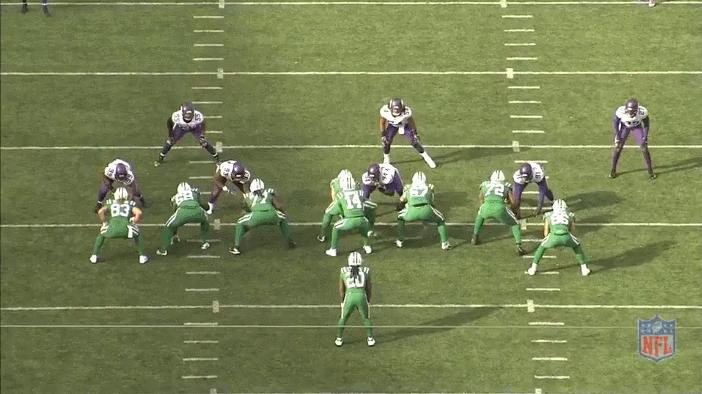 Isaiah Crowell drops a quick pass which could have gone for a major gain, with only one defender in the same zip code.  This is at least a first down, and Darnold makes the read facing a good rush, but gets disappointed.
Like a car on the shoulder
Sam: Wasn't Me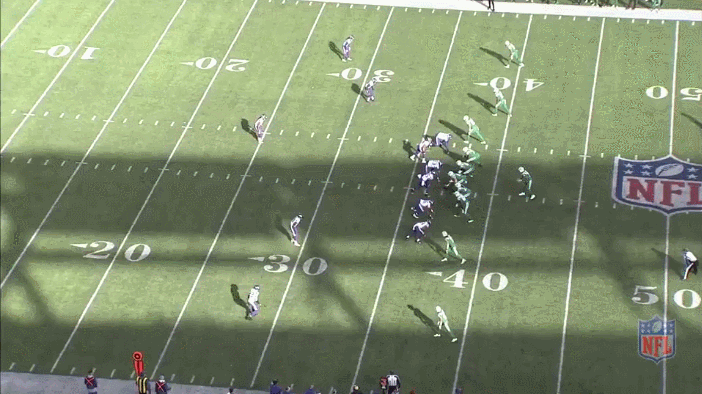 Eric Tomlinson takes a break from running backwards from bull rushes or penalties, and decides to drop the pass that was earmarked for an easy first down.  Darnold does a great job of avoiding the free rusher and finding the weakness in the defense.  I'm not sure why Tomlinson is on the team, because he's horrible at blocking and he's a terrible pass catcher.  Unless he has compromising pics of Todd Bowles breaking down game film, I don't know why this guy plays on a consistent basis.
Heard the screams get louder
Sam: Wasn't Me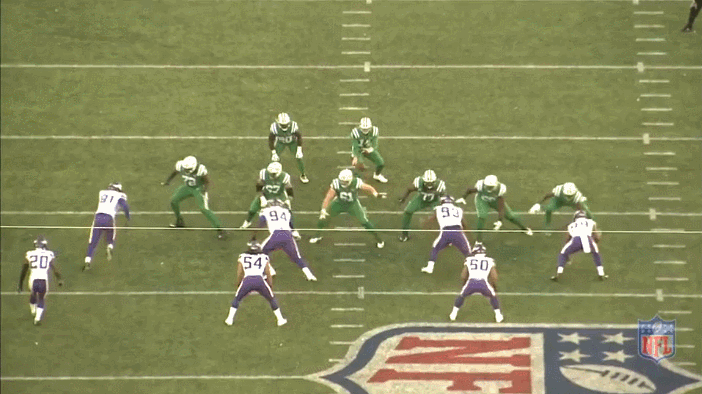 This one is going to take a bit more words to explain.  On the outset, this looks like Darnold overthrew Anderson on the play, but I believe this is actually a great pass.  If Anderson doesn't get tripped on this play, this ball would be perfectly placed into his hands, but the cornerback hits Anderson before the ball arrives.  In the slow motion replay, you can see the receiver going down before he can catch the pass.  It's reasonable to extrapolate his route and assume he would have caught this pass down the field.  Early in the year, there were a ton of questions about Darnold's ability to throw down the field, but his timing with Anderson has been excellent lately.  He did overthrow Anderson earlier in the game, but I don't think he could have placed this ball any better, but it's unfortunate that Anderson is tackled here.  To add insult to injury, Anderson is hurt on the play, further depleting the receiving core.
He made sure it was over
Sam: Wasn't Me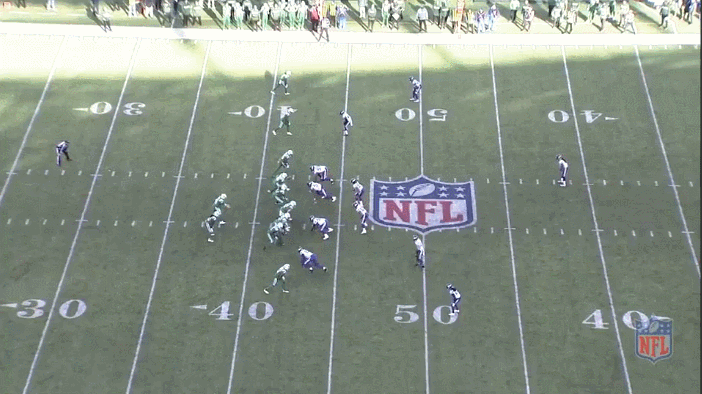 An interception for Sam Darnold, but Andre Roberts is once again the culprit.  The issue here is simple here because Roberts is running a deep post route, and Darnold makes this throw assuming a clean break to the inside.  Darnold sees the defender playing off from Roberts, so there is a free release, but notice how the receiver slows down before the break.  There is no reason for this reduction in speed, which throws off the timing for this pass.  If Roberts makes a clean break to the inside, this is an easy completion in a 10 point game midway through the 4th quarter.  The defense makes a good catch for the interception, robbing Bowles of a chance of punting down double digits in the 4th quarter.
Gonna tell them I'm sorry
Sam: Wasn't Me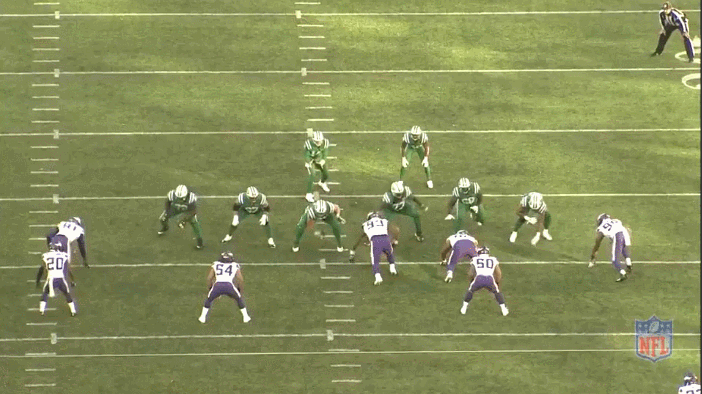 I'm sorry.  When Charone Peake was picked, I praised the choice and thought they had a steal.  He had tons of potential and I compared him to Stephen Hill.  I was wrong.  Stephen Hill was a better receiver.  I have no idea how Peake drops this pass because it hits him perfectly in the numbers.  Maybe he likes being the gunner on ST enough that he wanted to chase down the defender after this interception.
Conclusion:
The supporting cast for Sam Darnold is horrible, especially with Enunwa hurt, Pryor released, and Anderson limping.  The stats haven't been there for the young QB lately, and I've read reports of hitting the rookie wall, but in reality, it's the brick hands of the receivers causing problems.  Can Andre Roberts into the concussion tent after every punt return and just undergo tests so he can't be a receiver? Sam Darnold has made some great throws, that have gone unrewarded because the receiver core is a mess as of now.
Looking forward, you should start looking at mid round receivers next year, especially in the 3rd round.  The draft is loaded on the offensive and defensive line, to the point the Jets can actually invest in protecting the QB better like a coffee sleeve on Maccagnan's choice of stimulants.  However, in the third round they can start to look for receivers that can help out the QB.
Yes, I know the song conversion here is terrible, but I thought it was apropos of the subject matter.
Videos
Aaron Rodgers Injury Fallout & Jets/Bills Recap