McGuire Looking Like Perfect Replacement for Powell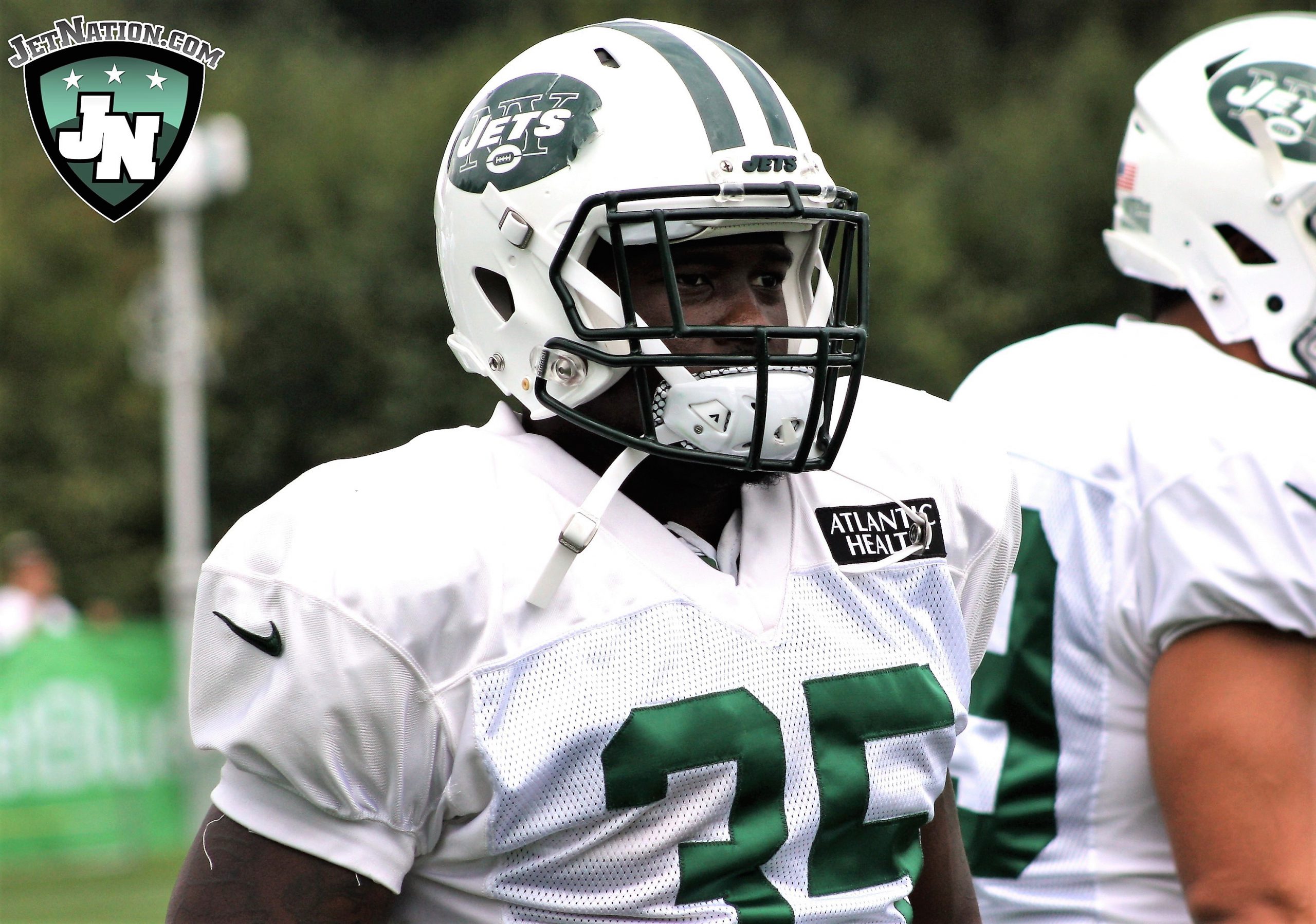 The Jets didn't have a whole lot go right for them on offense in their embarrassing 13-6 loss to the Miami Dolphins on Sunday, but one bright spot was the return of second-year running back Elijah McGuire whose contributions were quite similar to those that the Jets had grown accustomed to getting from now injured running back Bilal Powell.
Not long after being drafted by the Jets, we compared McGuire to Powell as his possible successor as a back who could excel in all three phases of the game.  McGuire can run the ball, catch the ball and pick up oncoming blitzers better than many veteran backs.  After missing the season's first eight games due to injury, McGuire put all three skills on display against the Dolphins.
In what was their worst performance of the season, the Jets offensive line didn't give their backs much to work with, but McGuire, as Powell did so many times before, found ways to make something out of nothing as he averaged just below 4 yards per carry at 3.8.  The only downside was the lack of attempts as he carried the ball just six times.
The second-year back also showed off his receiving skills, pulling in three passes for 37 yards with one of them being a 20-yard gain while split out wide as a receiver.  Of all the things Powell does well, catching the football might be the one thing McGuire does better.
Aside from showing off his skills with the ball in his hands, McGuire was stellar once again in pass protection, proving that his skill set makes him a player who can be used in a variety of roles as Powell has been for so many years.  With a stagnant offense struggling to move the ball, Jets fans would probably like to see an expanded role as they look to get things back on the right track.
Videos
New York Jets OTA Presser Takeaways, Aaron Rodgers' Impact and Summer Delusion