Darnold Dumped by Fins; Jets vs Dolphins Report Card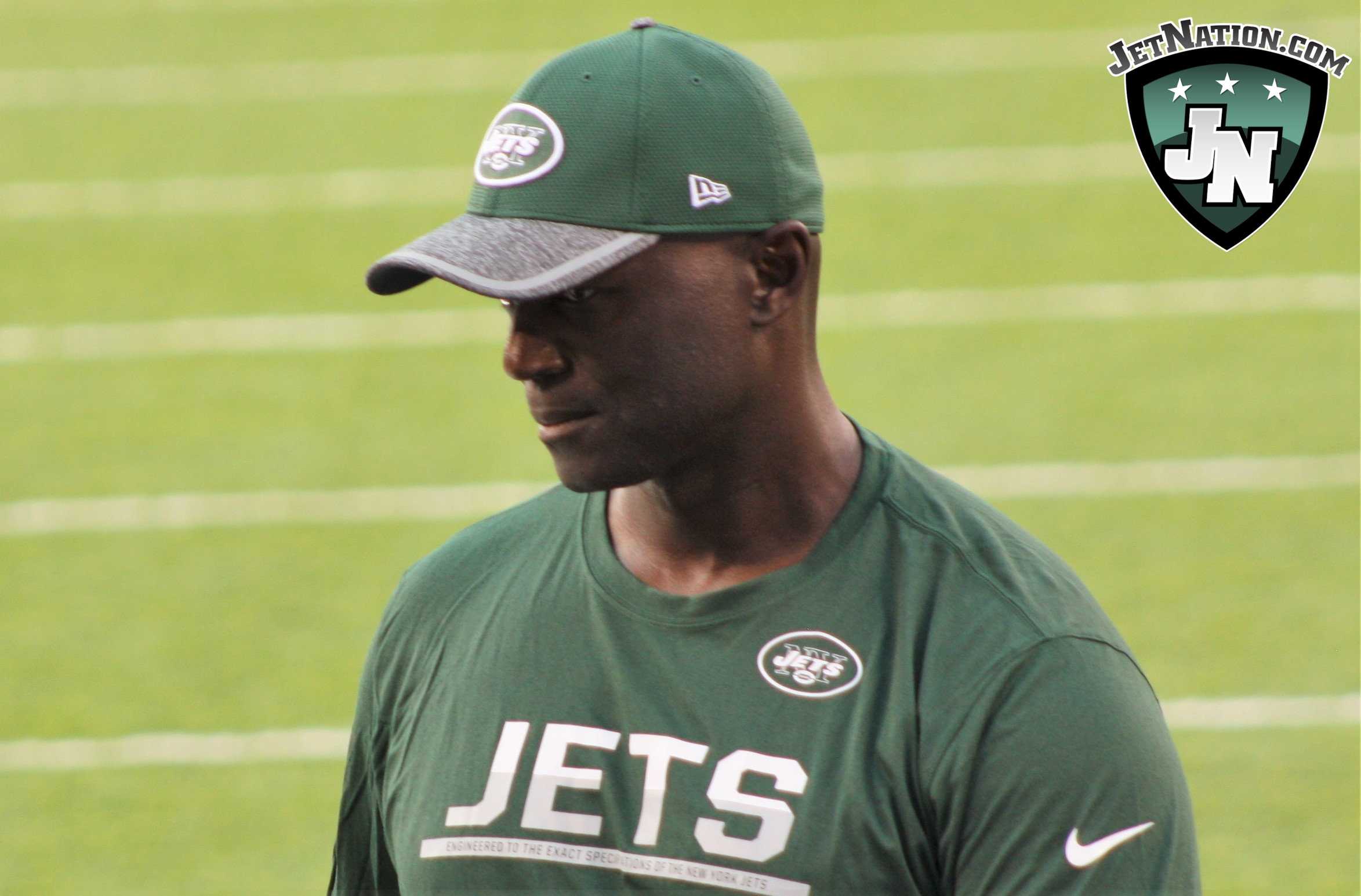 After falling to 3-5, the Jets needed a win in the worst way.  Catching a "break" and getting to face Brock Osweiller and the Miami Dolphins should have been that break, but the Jets pulled a no-show on offense and head coach Todd Bowles appears to be living in an alternate universe.  Why, you ask?  We'll explain in the grades that follow.
Quarterback: F
Sam Darnold had his worst game as a pro, turning the ball over four times with multiple ill-advised throws in to heavy traffic.  Darnold also missed some open receivers down the field and finished the day 21-39 for 229 yards and no touchdowns.  Darnold was under heavy pressure, but didn't deliver when opportunities presented themselves.
Running Backs: C
Hard to pin the lack of production on the backs when looking at how poor the blocking was up front.  Elijah McGuire was a rare bright spot in the passing game as he caught 3 passes for 37 yards to include a 20 yard catch early on.
Wide Receivers: D
Jermaine Kearse may have had his worst game as a Jet but opportunities to make plays were few and far between as Darnold was off for much of the day.  Quincy Enunwa had a signature catch and run that saw him carry multiple defenders before being dragged down, but outside of that, it was a pedestrian day for the group.
Tight Ends: C
We'll have to wait for a better look on the All 22, but the tight ends looked to get blown up in pass protection several times.  The run blocking wasn't much better.  In the passing game, all tight ends combined for 74 yards on six receptions.
Offensive Line: F
This was a total embarrassment.  As we've seen in the past, Brandon Shell versus Cameron Wake was a nightmare as he abused Shell consistently.  Worst of all was center Spencer Long whose snaps were wildly inaccurate once again as he tried to snap the ball with a dislocated finger.
Defensive Line: C
The defensive line put forth a solid effort that went to waste as Leonard Williams had multiple tackles for loss as Frank Gore was held to 2.7 yards per carry, finishing with 53 yards on 20 carries.
Linebackers: B+
The Jets got beat on some underneath routes in big spots to allow the Dolphins to control the clock, but all things considered they had a good game.  Jordan Jenkins had a pair of sacks and almost had a third.  Avery Williamson picked up his third sack of the season and Jeremiah Attaouchu had one of his own, his second of the year.
Secondary: B+
No turnovers against Osweiller, but they did hold him to just 139 yards through the air on 15 of 24 passing.  Jamal Adams was all over the field making plays once again as he had several tackles at or behind the line, was solid in coverage and had a pass break up on a big third-down play.
Special Teams: C
Lac Edwards did a fine job in the punting game, booting it away six times with an average of 46.1 yards while Jason Myers went 2 for 3 on field goals.  The return game didn't do much of anything all day.
Coaching: F
Todd Bowles stood idly by while center Spencer Long did all he could to get Sam Darnold killed with one wild snap after another.  This has been going on for several weeks now as Long has been trying to snap with a dislocated finger.  It's clear to anyone watching, except Bowles, that Long can't snap with the dislocated finger and needs to be benched.  Instead, Bowles left him in to upset the timing on one Darnold pass that went for a Dolphins pick six.  When Long was eventually sent to the bench, Bowles said it was due to injury, not Long's performance.
Videos
Aaron Rodgers Injury Fallout & Jets/Bills Recap