Jets Coaching Search Rolls on: Reviewing the Candidates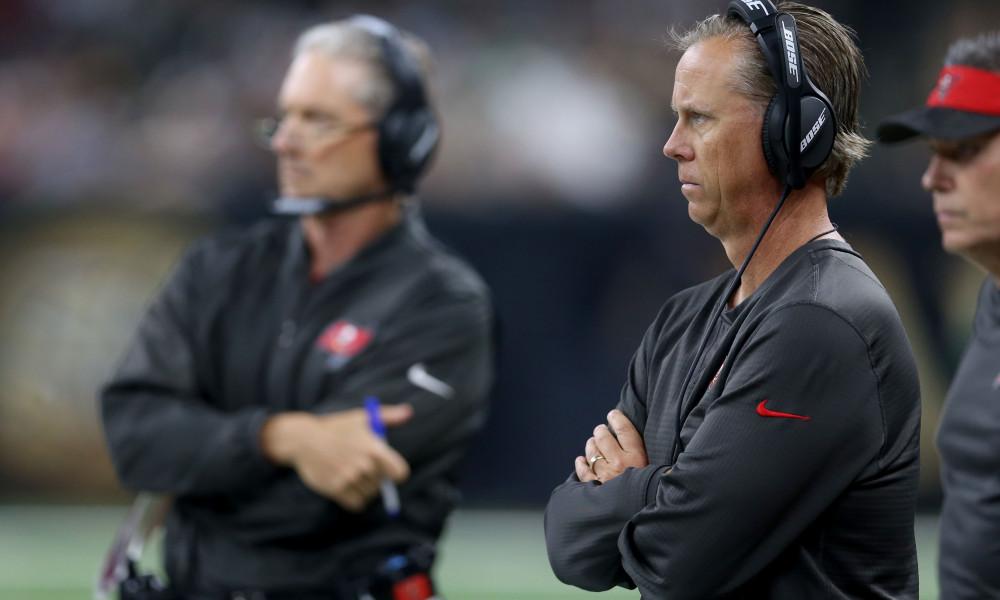 The Jets are fully engaged in their search for a new head coach after parting ways with Todd Bowles and some interesting names have surfaced in that time.  Here's the most recent news on each candidate and whether or not they've interviewed with Gang Green along with our thoughts on who makes the most sense and who doesn't add up.
One interesting note up to this point is that despite fears of in-demand candidates avoiding the Jets due to the presence of Mike Maccagnan and the team's power structure in which the coach and GM will report to the owner separately, just one candidate has turned down an interview and that appears to be a result of wanting to stay in the college ranks.
So who have the Jets spoken to and who is on the agenda?
Already interviewed:
Eric Bieniemy: Bieniemy is a tough one to grade.  He makes sense for a few reasons.  First off, he works the offensive side of the ball and we saw what Patrick Mahomes did for the Chiefs this season.  However, as is often the case with offensive assistants under Andy Reid, Bieniemy doesn't call the plays for the Chiefs offense, so he wouldn't have the experience you might expect for a coordinator.  However, the could also be said about Doug Pedersonn and Matt Nagy, who have done just fine in their current roles after working under Reid.
Another issue that could present itself with Bieniemy, as pointed out by Benjamin Allbright could be some past off-field transgressions that some teams may frown upon.
Multiple assaults including choking a female parking attendant, a DUI, deposed as part of a rape investigation, was on a staff that got caught hiring hookers for recruits.

— Benjamin Allbright (@AllbrightNFL) January 5, 2019
Adam Gase: The Jets completed an interview with the former Dolphins head coach last week and it turned quite a few heads.  Gase is a respected offensive coach, but the fact that one of the most respected veterans in the NFL, Frank Gore, reportedly went to the front office to let them know Gase wasn't getting the job done, should tell you all you need to know about Gase.  Reports have also surfaced in recent days regarding Gase having to be pulled away from team owner Stephen Ross for getting in to a screaming match over some of his personnel decisions.  Not a great look.
Mike McCarthy: Given the general feeling among the Jets fan base, it feels as if the Super Bowl winning coach should just change his name to MehCarthy.  This would undoubtedly be the "safest" hire in terms of having reason to believe he would not damage Sam Darnold.  That's a huge plus.  However, McCarthy has reportedly been an atrocious in-game coach and has refused to make any notable adjustments to his offense as the league has evolved in recent years.  When you lose to the worst team in the NFL in the Arizona Cardinals despite having arguably the best QB in the NFL on your side, it may be time to reconsider your approach.
Kris Richard: Richard is best known for his work with the Seattle Seahawks in bringing along the "legion of boom", but has also worked on the offensive side of the ball as the Cowboys passing game coordinator.  He appears to be drawing the interest of other teams and recently completed an interview with the Miami Dolphins.  His success on both sides of the ball make him a quality option.
On Deck:
Todd Monken: The Jets are scheduled to meet with Monken on Tuesday and if all goes well, he could very well be the  man to get the job.  He has head coaching experience and took a team in Southern Miss that was winless the year before his arrival, to a steadily improving group, going from 1-11 to 3-9 and then 9-5 before taking the OC job in Tampa Bay.  Last season with Ryan Fitzpatrick and Jameis Winston under center, the Bucs were 12th in the NFL in total offense but first overall in passing.  Yes, you read that right.  With Ryan Fitzpatrick and Jameis Winston, Monken's offense was the top passing group in the NFL in 2018.  Monken has already met with the Packers for their opening.
Status Pending:
Matt Rhule: Rhule is a dark horse at this point.  Nothing has leaked about the Jets and Rhule meeting just yet, but there's the possibility they could have set something up yesterday while they were in Texas to interview Kris Richard with Rhule being just over an hour away.  Rhule is a New York City guy who did something that no head coach had ever done in winning 10 games in consecutive years with Temple. He then inherited a Baylor program that was in tatters and lead them to a seven win season one year after winning just one game.  Rhule has experience on both the offensive and defensive side of the ball and was highly thought of by his players during his time at Temple.
#Jets are interviewing Cowboys DBs coach/pass-game coordinator Kris Richard today in Dallas/Arlington.

Baylor coach Matt Rhule is 99 miles away down Interstate-35.

NYJ is interested in talking to Rhule too.

— Manish Mehta (@MMehtaNYDN) January 6, 2019
Kliff Kingsbury: One of the most respected offensive minds in college football, Kingsbury was in demand as both the Jets and Cardinals were interested in interviewing him but had the requests denied by USC, where he is currently the offensive coordinator.  However, reports have surfaced that suggest Kingsbury may resign at USC to open up a path to the NFL.  An ideal scenario might be one where the Jets convince Kingsbury to join the organization as its offensive coordinator.
Videos
Aaron Rodgers Injury Fallout & Jets/Bills Recap