Jets Roster Devoid of Talent and no Hope? It's not 2014, Jets Fans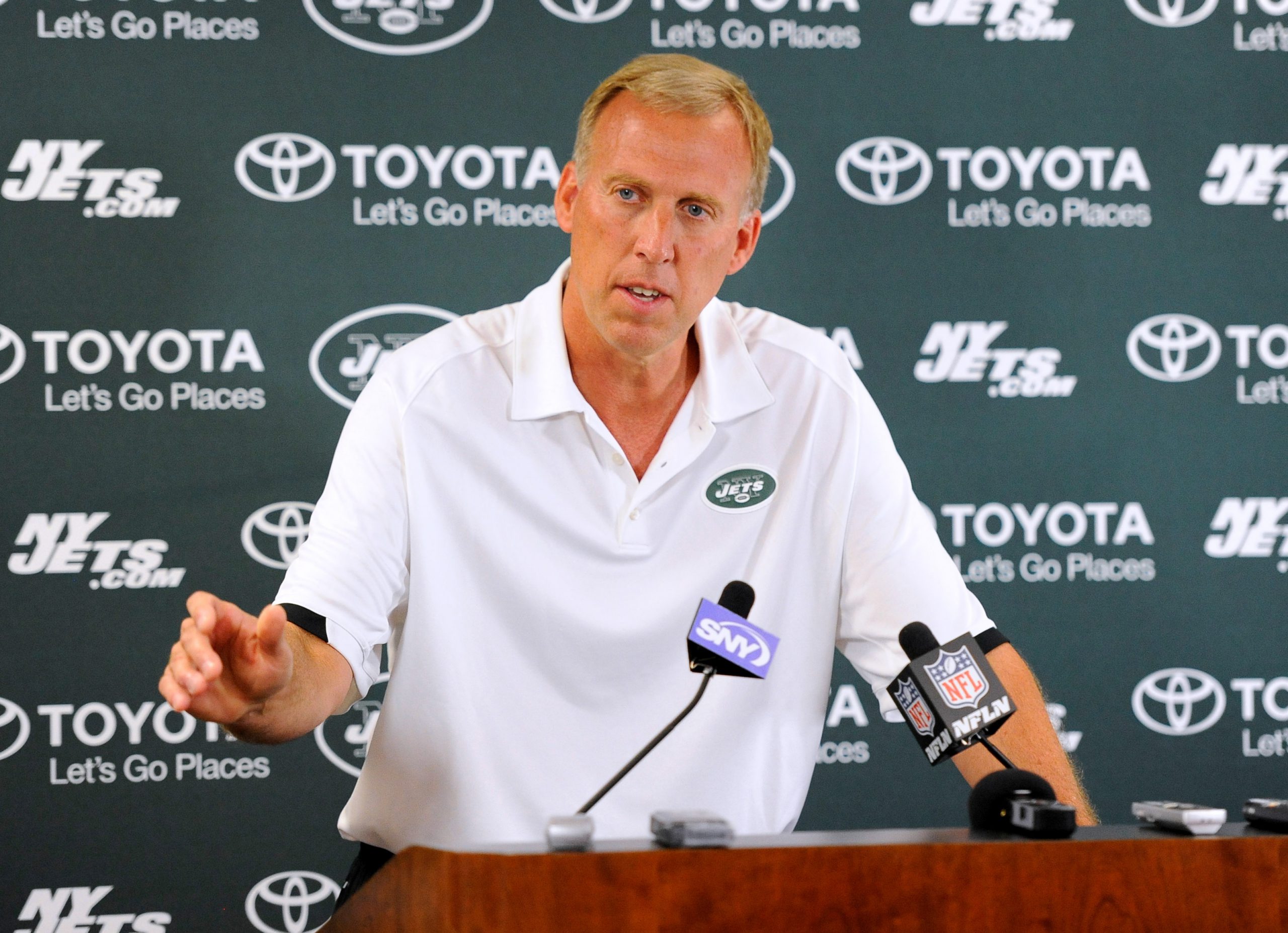 It's certainly no big secret that General Manager Mike Maccagnan has had his fair share of missteps as the helm of the New York Jets since he took over for failed GM John Idzik before the start of the 2015 NFL season. There have been bad draft choices and some poor contracts handed out by Maccagnan, but that doesn't mean there hasn't been some good, or even great moves, that have potentially reversed the fortunes of the franchise and upgraded the talent in multiple spots.
What's most incredible about Maccanan's current roster is that despite having only 39 spots under contract for 2019, it's far better than the roster he took over just a few years ago. For those fans suffering from amnesia, let's take a look back at the Jets roster then and now.
Quarterback: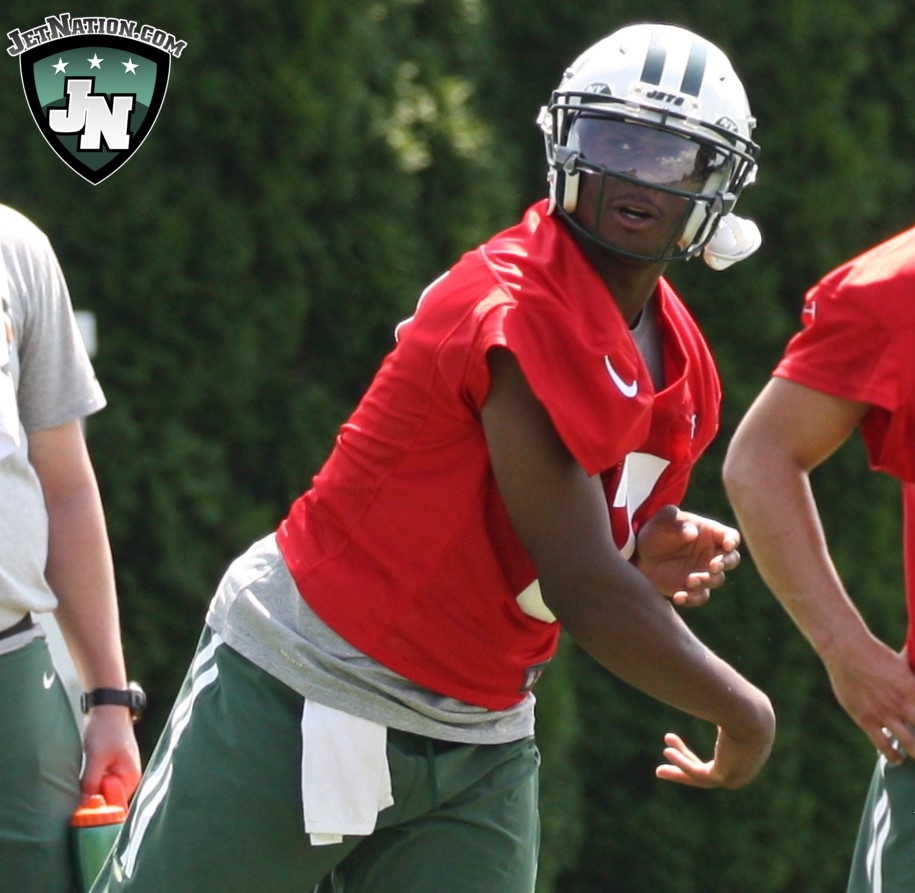 Then:
Geno Smith- Arguably the worst starting quarterback in the NFL, Smith was the quarterback who John Idzik went all-in on as he took the air raid quarterback and insisted on having head coach Rex Ryan bench Mark Sanchez in favor of his prized pupil. The results were disastrous as Smith's time under center (and in the locker room) mark some of the most horrendous moments in Jets history.
Now:
Sam Darnold- Let's be realistic here. You could end the roster comparison here and now. Darnold's accuracy, maturity, demeanor and ceiling are all infinitely better than Smith's ever was. When all is said and done, Jets fans will be in hysterics any time they recall a time pre-Darnold when they thought or hoped Geno Smith might be the answer.
Verdict: It's the most important position in all of pro sports. Idzik delivered Geno and Maccagnan delivered Darnold. You could make a case for ending the conversation right there. While Maccagnan had a colossal second-round bust at QB himself in Christian Hackenberg, the difference was that Maccagnan never forced his coach to put him under center, and cut ties when it was clear that he couldn't get it done.
Running Back:
Then- Chris Ivory, Chris Johnson
This was a solid tandem even if Johnson was winding down his career and Ivory got dinged up from time to time.
Now- Isaiah Crowell, Eli McGuire, Trenton Cannon
Crowell may not be around when 2019 kicks off, but the Jets like what they've seen out of McGuire in limited reps, and Cannon's rare speed makes him a player worth keeping around to work with for a season or two.
Verdict: The 2014 group was better, but if not for failing to build a more rounded offensive line, the production out of Crowell and McGuire could have been more respectable than what it was.
Wide Receiver:
Then- Eric Decker
One of the knocks on Decker when he came to the Jets was his lack of durability. It looked as if it was going to be a thing of the past following a huge season in 2014, but in the end, Decker had one good season for the Jets before being let go as part of Mike Maccagnan's house-cleaning three years ago to completely tear down what Idzik had put in place and start a rebuild.
Now- Robby Anderson
Anderson has long been knocked by onlookers as a "one-trick pony" but he appears to be poised to shake that label. The Jets finally asked him to do more at the end of last season and he had the best three-game stretch of his career, posting over 300 yards and 3 TD's after Sam Darnold returned from injury.
Then- Percy Harvin
A true one-trick pony, Harvin was added in a lost season to get a better look at Geno Smith with an added deep threat. Harvin was a bust with Gang Green and retired soon thereafter.
Now- Quincy Enunwa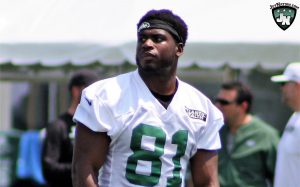 Both GM's get credit for this move. Idzik drafted Enunwa after taking 5′ 6" Jalen Saunders and washout Shaq Evans earlier in the draft. Maccagnan kept Enunwa on board while he developed and re-signed him to a long-term deal recently
Verdict:
For the first time since the days of Wesley Walker, the Jets have a legitimate deep threat who could be around for many, many years in Robby Anderson and Enunwa is a great compliment to that.
Tight End:
Then- Jeff Cumberland
Cumberland was a nice enough player as a receiver when given an opportunity, but his blocking was abysmal and he was completely ignored in Chan Gailey's offense under Todd Bowles. The converted wide receiver has suffered with serious injuries since leaving the Jets.
Now- Chris Herndon
As described the other day by new head coach Adam Gase, Herdon is "a unicorn" who can stay on the field for all three downs. Excellent hands, very good run blocker, good pass blocker. The sky is the limit for Herndon as he continues to develop with Sam Darnold.
Verdict- Forget comparing Herndon only to Cumberland, but if he continues on this trajectory, he'll be the Jets best tight end since Mickey Shuler.
Offensive Line:
Then- D'Brickashaw Ferguson, Oday Aboushi, Nick Mangold, Willie Colon, Breno Giacomini
Idzik inherited a still capable Ferguson and Mangold, retained Willie Colon, signed Breno Giacomini in free agency and drafted Aboushi. Aboushi was gone in short order, Colon was creeping up on retirement and Giacomini was a disaster who struggled with injuries, penalties and playing football.
Now- Kelvin Beachum, help wanted, help wanted, Brian Winters, Brandon Shell
Ferguson and Mangold were shells of their former selves when Maccagnan arrived and simply put, he hasn't done enough to fix this unit. He reportedly tried to trade up to draft Laremy Tunsil a few seasons ago but that fell through. Beachum is a league average tackle who you can live with for another season but they need a left guard and center ASAP. Winters was a rare Idzik hit in the draft who will likely stay but could be upgraded sooner rather than later. Shell has turned in to a quality mid-round pick.
Verdict- Both GM's failed in this area but of course Maccagnan had much more work to do with Mangold and Ferguson breaking down. The patchwork moves have to stop now that he has a QB in place, plenty of money to spend and the draft fast approaching.
Defensive Line:
Then- Muhammad Wilkerson, Damon Harrison, Sheldon Richardson
Lots of talent on this D-line that just never performed to its full potential. If it had, the Jets would have had one of the best defenses in the NFL.
Now- Leonard Williams, Nathan Shepherd, Folorunso Fatukasi
The group is barren right now as contracts have expired so the comparison ins't even close. If Henry Anderson returns, that move alone makes this line much better, but still not as good as the 2014 group.
Verdict:
From a pure talent standpoint, the line Maccagnan inherited is clearly better than the one he has now. If Henry Anderson returns and a player or two are added in free agency, the on-field performance may not be far off from what Idzik's group offered.
Linebackers:
Then- Calvin Pace, DeMario Davis, David Harris, Quinton Coples
This group was a combination of elderly and under-achieving linebackers that were going to need to be replaced soon for those reasons. All four were liabilities in coverage at this point in their careers and a big reason why those Jets defenses were unable to slow down opposing tight ends.
Now- Jordan Jenkins, Avery Williamson, Darron Lee, Brandon Copeland
Jenkins had a career year with 7 sacks in 2018 after a few seasons of quality run defense but he is a liability in coverage. Williamson at this point is a better player than Harris was in 2014 and Darron Lee took tremendous strides on the field last season whereas Davis was let go after struggling in the role currently occupied by Lee.
Verdict: The 2014 group lacked athleticism and was exposed consistently. Lee was leading all NFL linebackers with 3 interceptions before being suspended for violating the league's substance abuse policy so there are questions moving forward. Even still, the current group is superior to the 2014 bunch.
Safety:
Then- Calvin Pryor
The Jets could have used a quarterback in this spot but Idizk opted to pay tribute to the stars of the 60's by drafting a traditional box safety in Calvin Pryor. Pryor is already out of the NFL and probably should have been after his second or third season.
Now- Marcus Maye
Maye has to stay healthy, but in terms of pure talent, this isn't even close. Maye has shown that he can make plays against the run and the pass on a consistent basis. The only time we saw Pryor's head on a swivel was when he looking for somebody to explain who he was supposed to be covering.
Safety:
Then- Dawan Landry
A veteran jorneyman who was gone after two seasons with the Jets, his last stop in the NFL.
Now- Jamal Adams
Second-year pro bowl MVP and second-team All Pro, Adams is a generational talent who was the league's most dominant safety against the run while simultaneously shutting down the passing game last season with Gang Green. Adams saw significant reps at free safety, strong safety, linebacker, slot corner and a handful of plays at boundary corner. Adams played well in each of those spots and figures to be a force in Gregg Williams' defense.
Verdict: Is this even a conversation worth having? Adams has a pro bowl and an All Pro nod under his belt while Landry and Pryor are out of the NFL.
Cornerbacks:
Then- Darrin Walls, Antonio Allen, Kyle Wilson, Philip Adams, Marcus Williams
No, we didn't accidentally pull the names from the Jets practice squad in 2014. This was the actual group of cornerbacks John Idzik assembled for the 2014 season along with oft-injured first-round draft pick Dee Milliner. This, with a head coach who liked to blitz more than any other coach in the NFL.
Now- Trumaine Johnson, Morris Claiborne, Buster Skrine, Parry Nickerson, Derrick Jones
Johnson was the consensus top cornerback on the market last season but like many other players, regressed under Todd Bowles. Claiborne is a solid, yet unspectacular number two corner while Nickerson and Jones have yet to show what they can do.
Verdict: Looking at that list of CB's from 2014 is never not shocking. You may have never seen a worse group in your life as a fan.
While this in no way exonerates Mike Maccagnan for the errors he has made as the Jets general manager, it should serve as a reminder as to just how bad this team's roster was just a few short years ago and the fact that far better players have been added to replace those who filled the roster before them.
In addition, from 1995-1996, the Jets went 4-28 under Rich Kotite. With many of the same players, under Bill Parcells, the Jets were in the AFC Championship game by 1998. This is not a prediction that the same will happen here, but a reminder that while acquiring talent is important, coaching matters, too.
Videos
Aaron Rodgers Injury Fallout & Jets/Bills Recap