How Will Le'Veon Bell Help Sam Darnold?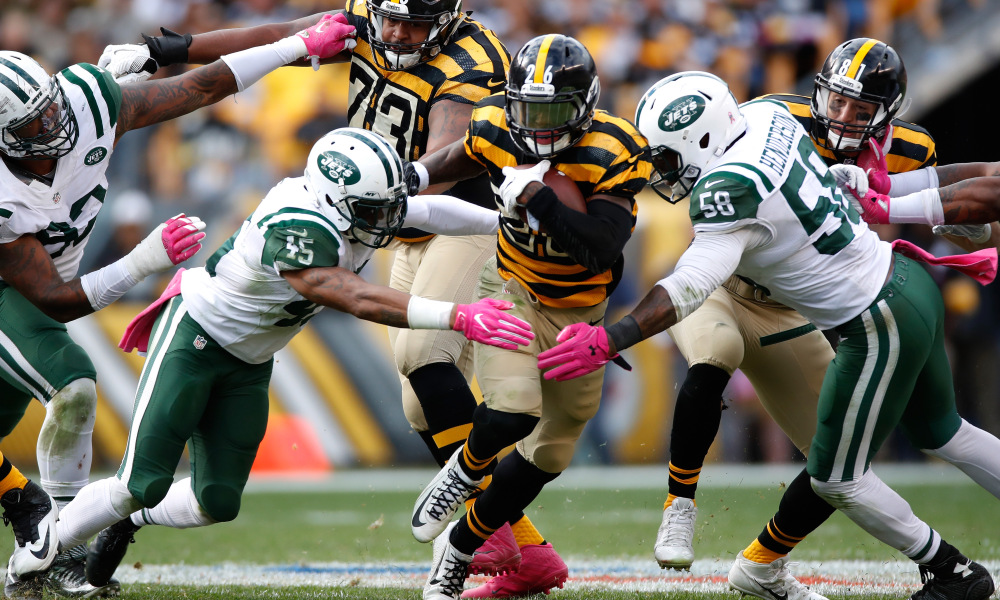 Brain Baldinger takes a look at how Sam Darnold will benefit from having Le'Veon Bell in the backfield. Check out this four minute video where Baldy breaks down what Bell brings as a running back and as a wide receiver as well. It is definitely worth checking out, Baldy does a great job with these break downs.
Sam Darnold just got another playmaker. @BaldyNFL breaks down how the 2nd-year QB benefits from @LeVeonBell in the backfield. pic.twitter.com/ByMEe6xyw7

— NFL (@NFL) March 20, 2019
Jets fans are discussing Le'Veon Bell and this comment in our forums by Road Fan is worth sharing.
The play against Jacksonville at 3:02 of the breakdown is a good example of why the "mileage" thing is so overstated on Bell.  The second tackler nearby has a chance to put a big hit on him.   Bell sees it coming… and goes down rather than let it happen.   He sees everything.   Best vision in the game.
Another Bell related topic that is worth reading is –> Le'Veon Bell Is All-In on Himself (and the Jets). It is an in depth look at what transpired last season, how Bell thought he was going to play before deciding not to.
Videos
Aaron Rodgers Injury Fallout & Jets/Bills Recap