Draft Prospect Player Profiles
JetNation Prospect Preview: Stanford Offensive Lineman Nate Herbig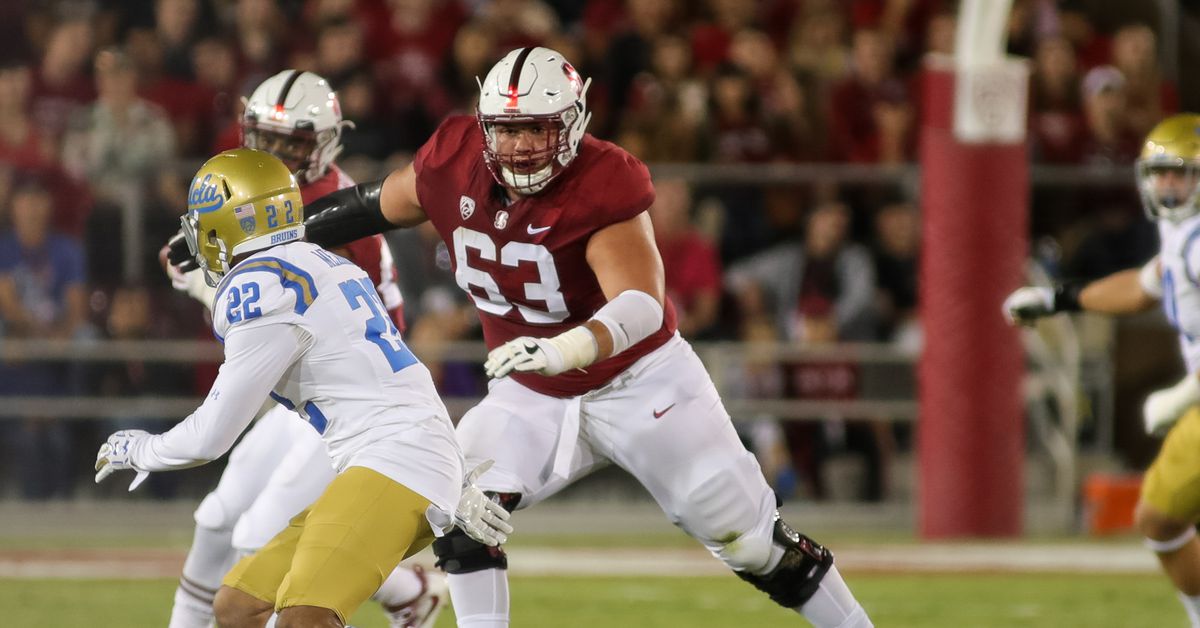 The NFL draft is just over a month away and the Jets, along with the 31 other NFL clubs, are likely making minor adjustments to their draft board that has been almost a year in the making. As the draft approaches, JetNation.com will be previewing dozens of prospects with a focus on those positions that are of greatest need to the Jets.
With that in mind, today we're looking at Stanford offensive lineman Nate Herbig, a large man out of a school with a reputation for churning out quality NFL talent under head coach David Shaw.
Name: Nate Herbig
College: Stanford
Position: OG
Height/Weight: 6′ 3" 335
Strengths:
At 335, Stanford's Nate Herbig (63) moves well enough to get outside and throw a block on this swing pass to Bryce Love. pic.twitter.com/yKien5H23g

— Glenn Naughton (@AceFan23) March 25, 2019
An absolute mauler in the run game, Herbig has the size and strength to dominate at the point of attack and when engaging defenders at the second level. When Herbig is on, he looks like a player who could dominate in the NFL for years to come. Doesn't move as well as Connor McGovern, who we previewed here, but he's nimble enough to be effective while pulling.
Weaknesses:
In his strengths we mention Herbig's ability to dominate when he's on, but the issue is that we didn't see that nearly often enough when watching a handful of Stanford's games. At times, he looked like a different player from the one who was brushing guys aside with ease. Whether it's a lack of motivation or a lack of concentration, the inconsistency is a concern. If an NFL staff can get the best out of him, they'll have a great long-term starter.
Scheme Fit:
As we mentioned in his strengths, Herbig moves well for a big guy, but at this point it's difficult to say for sure what type of offense Adam Gase we'll run. We're assuming it will be heavy on rollouts and plenty of pocket movement, so as was the case with the aforementioned Connor McGovern, this could be a good fit as long as Herbig doesn't add too much weight to his 335lb frame.
Videos
New York Jets OTA Presser Takeaways, Aaron Rodgers' Impact and Summer Delusion