Thoughts On Darnold 2.0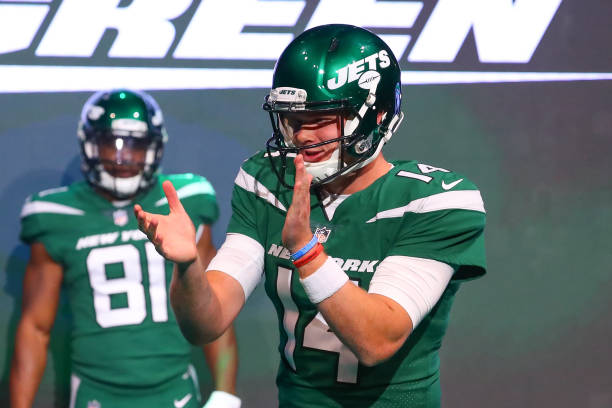 Summer is coming, and while Jets fans surely have plenty of positive things to think about for the next few months, perhaps none can be considered more exciting than the prospect of the continued development of second-year starter Sam Darnold. In a rookie campaign which had ups-and-downs characteristic of most first-year signal-callers, the QB put together a string of games late in the schedule to give everyone a glimpse of not only why he was selected with the third pick overall in the 2018 NFL Draft but also should be the main reason Gang Green ends its playoff drought.
Heeding Pro Bowler Jamal Adams's call for more "big-time players," the front office has surrounded Darnold with arguably the most talent that the team has had in years. Roster upgrades and returning veterans include a collection of offensive weapons. The Jets put its cap space where its mouth is to get free agent Le'Veon Bell, who is expected to put up Le'Veon Bell-type numbers and give a jolt to both the running and passing games. Regarding the air attack, the hope is that Darnold will build on his deep-ball rapport with Robby Anderson, regain chemistry with a healthy Quincy Enunwa, and develop familiarity with new slot receiver Jamison Crowder.
Two potential X factors for Darnold are Chris Herndon and Ty Montgomery. Among all rookie tight ends last season, Herndon finished first in receptions, tied for first in touchdowns, and second in receiving yards. He was also sixth in the league in first-down percentage by tight ends receiving 50 or more targets and, like the Jets QB, will be looking to step up in his second year. While Montgomery, who was utilized as both a receiver and running back by the Green Bay Packers before a brief stint with the Baltimore Ravens last season, brings the kind of versatility that opens up options and can help a young quarterback.
Youth and talent are obviously on Darnold's side. The California native, who left college after his red shirt sophomore season, was the youngest Week 1 starter since before 1970 and the youngest in the history of the NFL to record a passer rating of more than 115 on 30-plus attempts. He also holds Jets team records for a rookie QB, including highest single-season completion percentage (57.7) and highest rating with a minimum of seven appearances (77.7). There is no reason why the cool, calm, and collected 22-year old couldn't make a beeline for the spot as the best quarterback in the AFC East this season.
By all accounts, #14 has looked sharp in OTAs and minicamp and received high marks from his teammates and the media. Exhibiting the traits that you hope to see in your starter, the QB has even mentioned inviting some of the offensive players to get together for some extra work before the start of training camp. All indications point to Darnold making a big jump in his second season, the thought of which should keep fans feeling good all summer long.
Videos
NY Jets Phase 3 OTAs, Expectations and a Minor Calf Tweak with Greg Renoff