Jets Practice Notes 07/31/19; Crowder Returns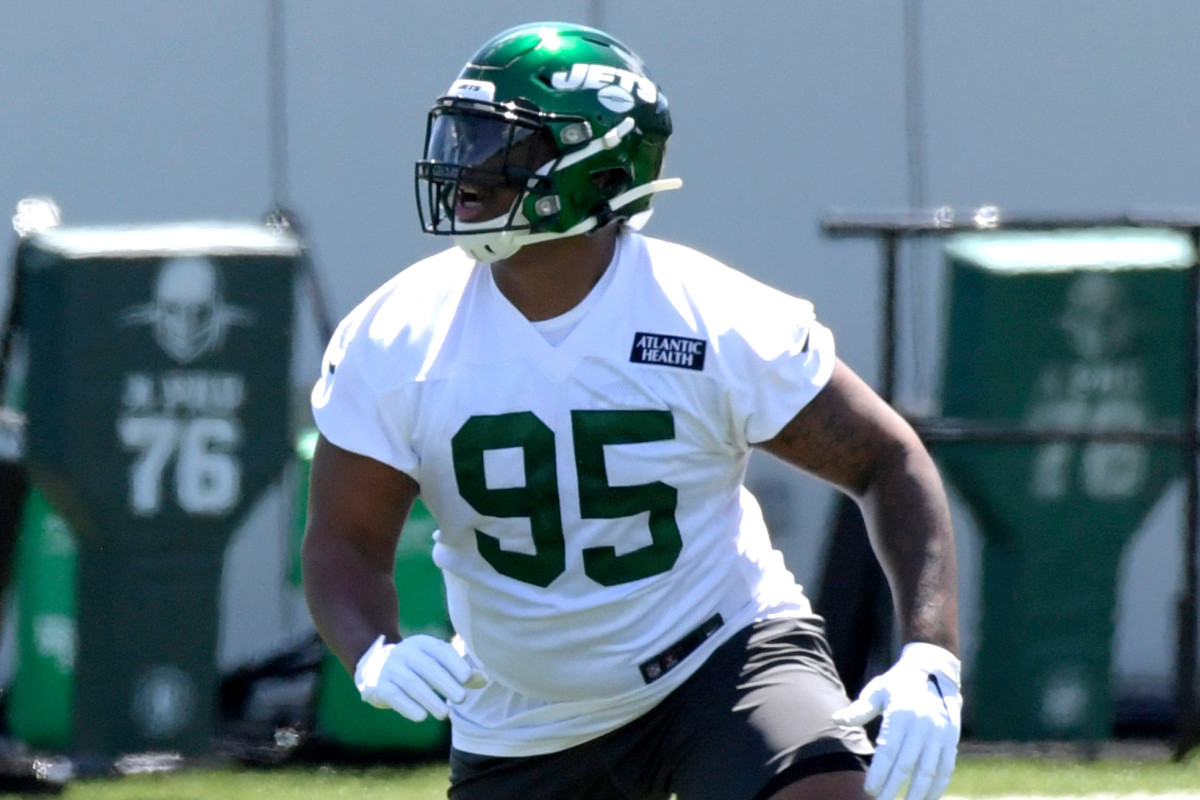 General Notes
– Players in full pads, but not full uniforms as some wore shorts.
– Practice ran 2 hours and 20 minutes.
– Team is relatively healthy as only Marcus Maye, Bless Austin and Daniel Brown sat out.
– The first practice after an off day was slightly sloppier as there was an increase in penalties. A couple of false starts on the offense and offsides on the defense.
– It seemed like the offense put an emphasis on the short passing game and the red zone. So there were no "sexy" plays, generally it was an even practice between the offense and the defense.
Coach Corner
– I made mention of this in an earlier report but the pass coverage of the LB's and DB's is much "tighter" than in years pass. Particularly in zone there doesn't seem to be confusion about where everyone should be. We'll see if it continues when the season starts but so far Dennard Wilson deserves credit.
Player Notes
– Quinnen Williams showed up again in his reps as he had two more "sacks". In addition he's starting to get reps with the #1's.
– As to be expected Jamison Crowder excelled again with the short passing game being emphasized. He showed good chemistry with Sam Darnold to adjust his routes and beat the blitz when the defense brought pressure. In addition he caught a TD from Darnold in a red zone situational period. The offense was down 20-24 from the 20 yard line with 1:30 left on the clock. On 4th down Darnold rolled out to hit Crowder to "win the game" with 22 seconds left.
– Quincy Enunwa had a good day as he also provided Darnold an outlet to beat pressure when the defense blitzed. And in a red zone period he caught a TD from Darnold as he went over Darryl Roberts.
– A couple of "under the radar" defenders showed up again today. As Frankie Luvu had a TFL on LeVeon Bell while Bronson Kaufusi and Justin Alexandre had QB hurries in their 11 on 11 reps.
– Chandler Catanzaro was 4-6 in his attempts. But I noticed he was 3-3 when Lachlan Edwards held for him but only 1-3 when Matt Darr held for him. Also when Darr held for Catanzaro he had a tendency to "slice" the ball on his misses. If this continues there's no way Darr has any shot at winning the punter spot.
QB Notes
– Sam Darnold had a solid day as he threw the two TD's mentioned earlier (Crowder & Enunwa) and didn't turn the ball over. He also used his cadence to get the defense to jump offsides. But to me his growth in seeing the blitz and knowing where to go with the ball has been huge.
– Have to show Trevor Siemian some love as he probably had his best day. He threw three TD's during red zone periods. Bilal Powell (20+ yards), Ty Montgomery (15+ yards) and Deonte Thompson (10 yards) were the receivers.
Standouts
– Quinnen Williams
– Jamison Crowder
– Quincy Enunwa
– Coverage sacks (due to tight coverage of LB's & DB's)
Concerns
– Need to clean up penalties
Videos
NY Jets OTA Recap; Robert Saleh Cancels Minicamp