Jets/Falcons Observations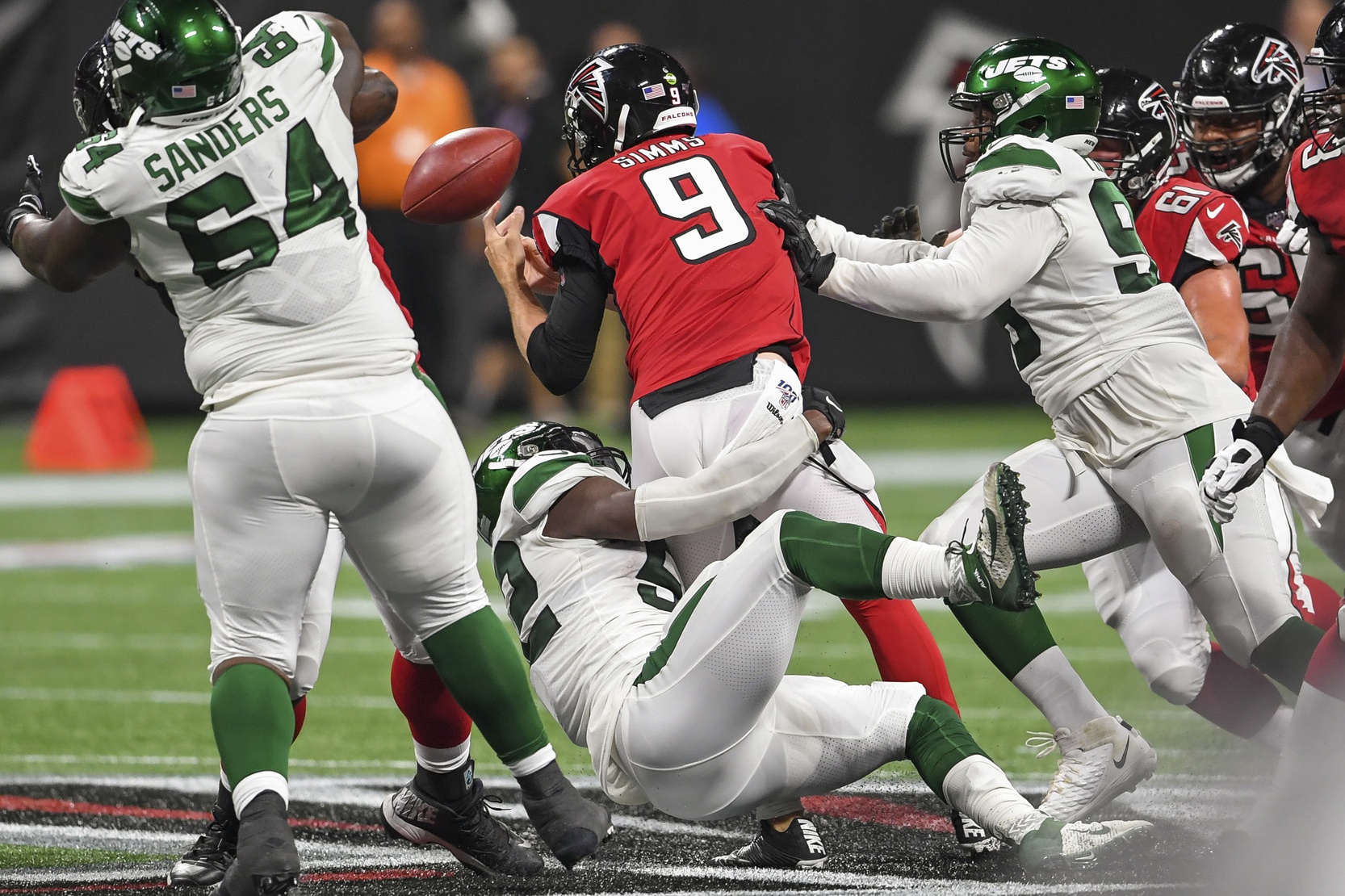 – The #1 offense picked up where they left off in the NYG game and scored the first time they touched the ball. Using an uptempo no huddle, they marched down the field in 4 minutes for a TD. As stated last week a no huddle offense fits perfectly with Sam Darnold's ability to improvise
– Nice display of OLine depth as four backups started (JonotthanHarrison, Tom Compton, Alex Lewis & Chuma Edoga) and pushed ATL around on the TD drive
– Ty Montgomery showed what he's been doing all camp as he gashed ATL on the first drive and scored the TD. He was a late free agent signing but his skillset is going to have him on the field a lot this season
– Robby Anderson displayed his improved route tree as he caught a back shoulder, slant and stop route in his reps. He actually seemed happy running those in traffic and getting hit
– Jamison Crowder and Chris Herndon got no targets and LeVeon Bell didn't play. How good can this offense be when everybody is back?
– Davis Webb stinks, he's taking up a roster spot that should go to someone useful. Luke Falk is way better than Webb and the offense actually functions when he's on the field. Falk can actually hit receivers in stride and allow them to try to pick up YAC
– An impressive effort by the #1 defense as it pitched a shutout against Matt Ryan and ATL's #1 OLine. In a little more than a quarter they generated sacks by Jamal Adams, Brandon Copeland and Avery Williamson. They also had multiple QB pressures and caused Ryan to double clutch on multiple throws due to solid coverage
– Henry Anderson and Tarell Basham brought steady pressure in their reps. They compressed the pocket and made Ryan uncomfortable
– Neville Hewitt and Anthony Wint the backup ILB's had good games. Both were strong controlling the running game, Hewitt was effective bringing blitz pressure up the middle. While Wint had the 30+ yard fumble recovery and a sack
– Tevaughn Campbell and Alex Brown, a couple of backup CB's showed up. Campbell had a couple of PBU's and brought blitz pressure from the CB spot. While Brown was good in coverage and excellent in tackling. With the injuries at the CB spot can they take advantage?
– Taylor Bertolet has caught "Catanzaro disease" with two missed PAT's. You have to be perfect when you have no track record in the league and want to win the job. Bertolet will probably make it to the next practice but I wouldn't bet on it
Videos
Aaron Rodgers Injury Fallout & Jets/Bills Recap