Do Jets Have In-house Options to Fix What's Broken?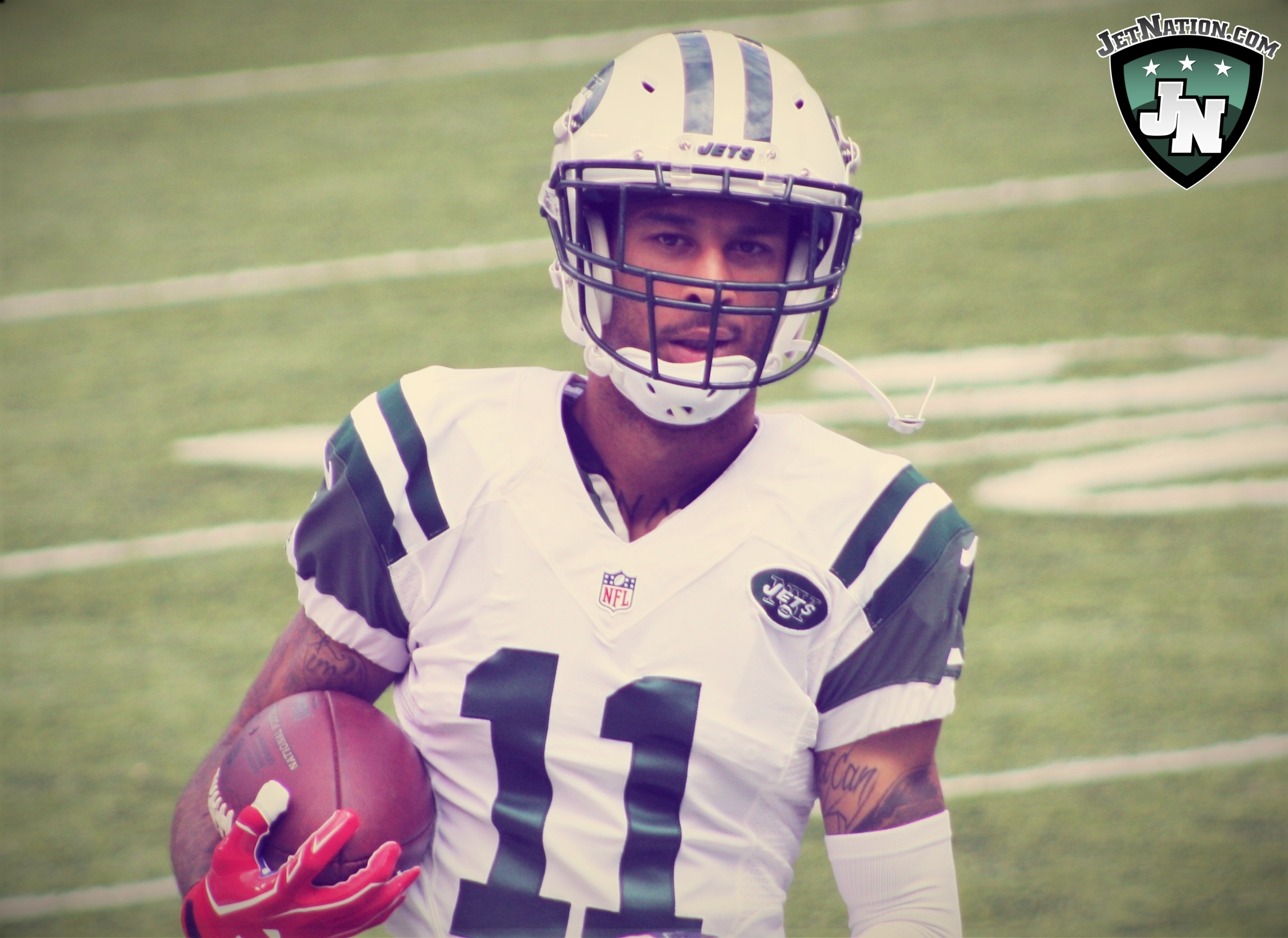 Ask any Jets fan who has been keeping up with Gang Green over the past couple of seasons what worries them most about this team and you'll surely hear a list topped by the team's lack of an edge rusher, a sometimes leaky offensive line, a carousel of bad cornerback play and the team's need for a "true" number one receiver.
Some of these concerns are legitimate and others are based in truth but overblown as is often the case when a team is struggling to play competitive football. The truth of the matter is that there are some areas that will need to be fixed via trade or free agency, but which concerns are real, and which are imagined?
Pass Rusher: Would it be nice to have a single player who could wreak havoc and terrorize opposing quarterbacks consistently? Certainly. Without such a player, does this mean the Jets won't be able to get to the quarterback with their current personnel? Absolutely not.
Gregg Williams' preference to bring the heat is well-documented and with the talent he has at his disposal, the Jets of 2019 should do a much better job of getting to the quarterback than they did in 2018 when their 39 total sacks tied the them for 16th in the NFL along with the 114 quarterback hits that placed them third overall according to pro football reference.
Expect Williams to use All-Pro safety Jamal Adams to get after the quarterback more than Kacy Rodgers and Todd Bowles did while Frankie Luvu hopes take the next step off the edge. Adding Quinnen Williams and CJ Mosely to a front seven that already consists of Henry Anderson, Leonard Williams and Jordan Jenkins won't hurt either.
When all is said and done, the Jets may not have any one player with a eye-popping sack total, but is there any reason why five or six starters can't generate 7 or more sacks with a few chipped in here and there from their part-time players?
Corner Crisis: There's good news and bad news for the Jets at cornerback. The good news is that they should only have to be about league average to make the playoffs. The bad news is, they might not be good enough to do that.
Those hoping for a bounce back season from Trumaine Johnson were likely encouraged by the fact that his name popped up several times during training camp as he had multiple interceptions against the starting offense. However, after battling injuries last season, he's already on the shelf again with a bad hamstring.
We haven't seen much of Darryl Roberts as the starting defense hasn't played a whole lot, but he hasn't done anything to cause alarm. There is still legitimate concern with Roberts though. Despite playing well at cornerback last season, he hasn't shown he can do it on an every down basis for a full season.
Having a big "if" at both CB1 and CB2 means Joe Douglas should be looking to add another starting caliber corner as we addressed here. Not an easy task, but the Jets should be working the phones.
Offensive Line: While the narrative surrounding the Jets seems to be that the team is weak along the O-line, the fact of the matter is that they should be an above average group this season.
Left guard James Carpenter and center Spencer Long were arguably the two least effective blockers on the line last season. Both players have not only been replaced, but they've been upgraded with a pair of All-Pro players in Kelechi Osemele and Ryan Kalil respectively. Adding depth by trading for Alex Lewis after drafting Chuma Edoga also helps.
The fact that the upgraded O-line will be blocking for Le'Veon Bell and Sam Darnold should also make their lives a bit easier.
Stud Receiver Needed: The need for a "true number one" receiver has been echoed for much of the offseason for this team but in 2019, that's simply not true.
Just look at the top receivers in the NFL over the past 10-15 years and see how many of them are wearing Super Bowl rings. Then look at the make-up of the receiving depth chart for recent Super Bowl winners and you'll often see a solid group across the board that perhaps has a stud tight end and one or two above average receivers, but no Julio Jones or DeAndre Hopkins-types. Okay, that's partially Kyle Shannahan's fault, but I digress.
Do the Jets have a couple of above average receivers and a stud tight end? It's too early to say for sure, but it would be foolish to dismiss the possibility out of hand. Here's what Sam Darnold will be going to battle with as his top targets in 2019:
Robby Anderson: One of the best deep threats in the NFL, Anderson saw his game grow tremendously toward the end of last season and hopes to continue that under Adam Gase. If any receiver were to break out and have a "stud receiver" type of season, the smart money would be on Anderson.
Quincy Enunwa: Looking to shake the "injury prone" label in 2019, Enunwa is healthy for now and represents an underrated deep threat who can also beat you underneath and turn a short pass into a big gainer.
Jamison Crowder: Another receiver who has battled injuries at times, Crowder is a high-level slot receiver who is primed for a big season if Adam Gase's up-tempo offense becomes a staple.
Chris Herndon: Yes, Herndon will be out for the first four weeks of the season, but when he returns, he gives the Jets one of the more promising young tight ends in the NFL. He can stay in-line and block or he can get open down the field and has shown the ability to make some incredible acrobatic grabs. All the makings of the stud TE we mentioned earlier.
Le'Veon Bell: Oh, this guy again? Yes. When Bell splits out wide, he's as good as or better than some of the slot receivers around the league. What Bell can do with the ball in his hands is already well known and should do a lot for Darnold when protection breaks down.
There are also some promising developmental players in Deontay Burnett and possibly Greg Dortch along with the versatile Ty Montgomery. But even excluding them, Darnold's top five targets should offer plenty of firepower to put up big numbers on offense.
Does this mean that a player such as Mike Evans wouldn't be a welcome addition at 1 Jets Drive if he were made available? Absolutely not. But even without a player of that stature, Adam Gase should have plenty of ways to plan for opposing defenses and for Sam Darnold to flourish in year two en route to his first postseason appearance.
Videos
NY Jets OTA Recap; Robert Saleh Cancels Minicamp