Darnold to Face Tough Test at Home; Jets vs Bills Week 1 Preview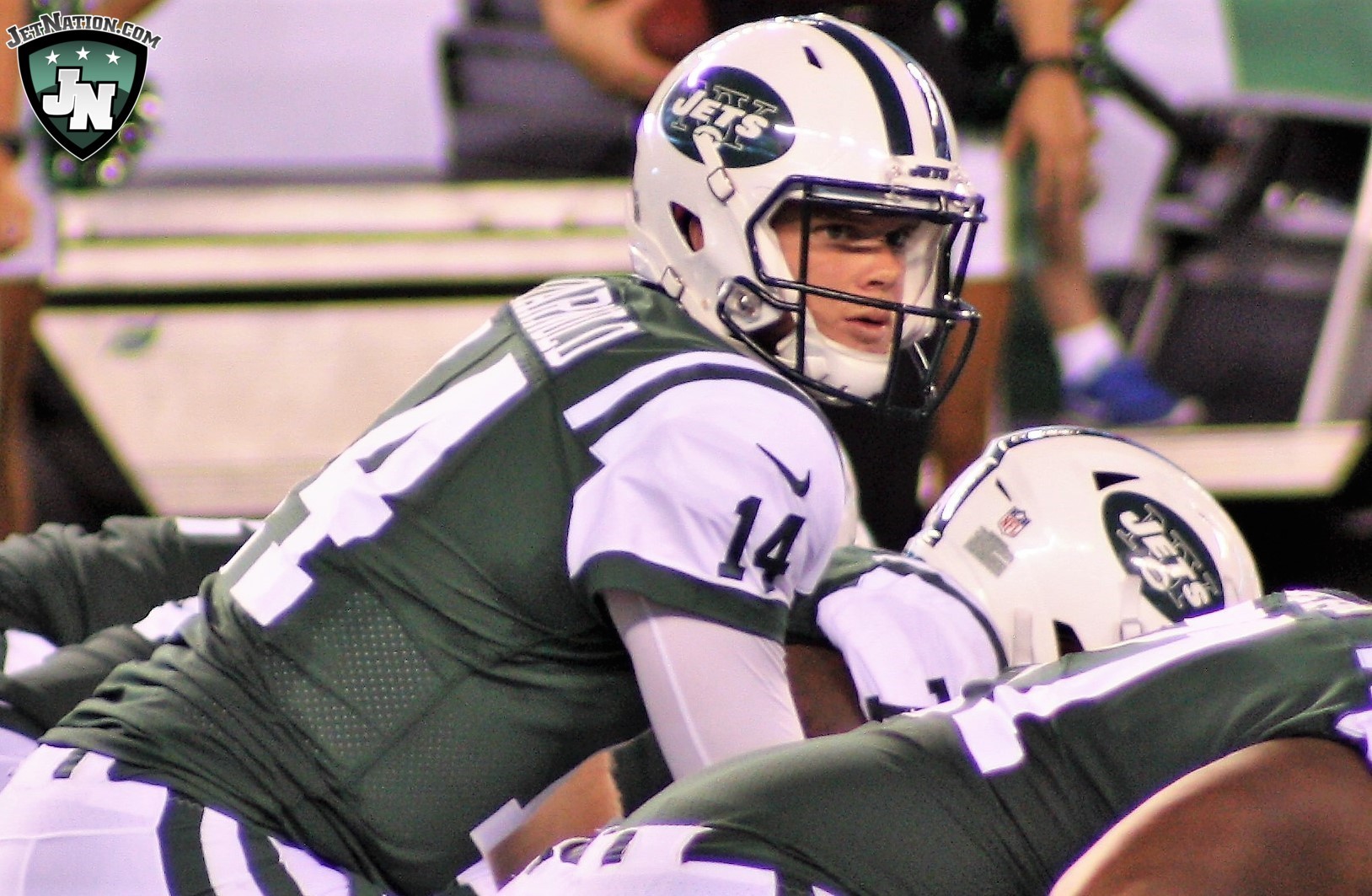 The Jets will open the 2019 season this Sunday with a 1pm kickoff against the division rival Buffalo Bills at MetLife Stadium in what could be a challenging afternoon for Sam Darnold. The Second-year quarterback will look to get rolling in Adam Gase's offense but that could be easier said than done as the Bills defense is a formidable unit. Where are some of the key matchups? Let's take a look.
Sam Darnold vs Bills Secondary: Buffalo has one of the top secondaries in the NFL and didn't allow more than 210 yards passing in 10 of their final 11 games last season according to NFL.com. Bills safety Micah Hyde will move all around the Bills defense and can be a difference maker against the run and the pass while Levi Wallace and Tre'Davious white look to clamp down on Quincy Enunwa and Robby Anderson.
RB Le'Veon Bell vs MLB Tremaine Edwards: This could turn out to be the biggest match-up of the day. If Darnold struggles to get the ball moving through the air against Buffalo's secondary, he could lean heavily on Bell who is one of the premiere pass catching backs in the NFL with one of the league's most athletic linebackers in Edwards trying to keep him in check. The two also figure to meet from time to time when the Jets look to get Bell moving as a runner.
S Jamal Adams vs QB Josh Allen: At this point in time, it may not be a stretch to say that Josh Allen is a bigger threat as a runner than a passer. After completing 53% of his passes last season, Allen may have to rely on his legs once again if he continues to struggle in hitting his target. If and when that happens, expect Adams, who should spend a fair amount of time around the line of scrimmage, to give chase. Containing Allen on the ground will be key to stopping Buffalo from stealing a win, and Adams should be the one leading the charge when the game plan calls for it.
CB Brian Poole vs WR Cole Beasley: Bills quarterback Josh Allen is among the least accurate in the NFL so look for him to seek out Cole Beasley underneath quite a bit to get some "gimme" completions. Beasley is a quick slot guy who could pose some challenges for Poole.
LT Kelvin Beachum vs DE/OLB Jerry Hughes: Hughes can be a terror off the edge and spends most of his time coming from the blind side. If Beachum isn't able to keep him at bay for much of the day, the Jets offense will have a hard time establishing a rhythm.
K Kaare Vedvik vs K Kaare Vedvik: Vedvik has never kicked in an NFL game and only hurt himself after being traded to the Minnesota Vikings to displace Dan Bailey. Following the trade, Vedvik promptly missing 3 of his next 4 field goal attempts and was cut loose. Will the confidence be there for Vedvik to make a big kick in what should be a tight contest, or will the mental hangover from being cut be a distraction?
Videos
Aaron Rodgers Injury Fallout & Jets/Bills Recap