Here's why "Overreaction Monday" may not Have Been Overreaction for Jets Fans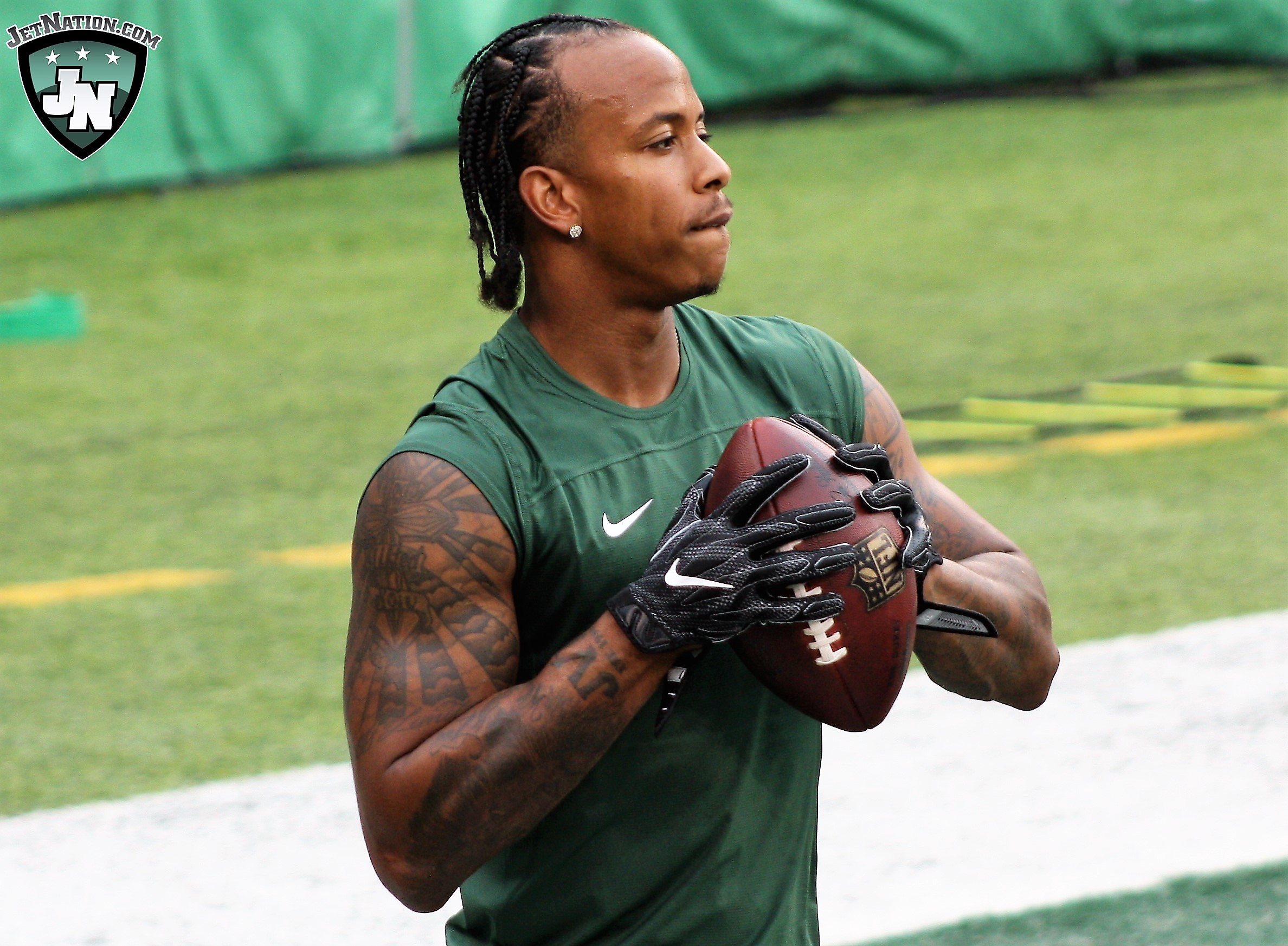 It should be added to our calendars as a national holiday so everyone can get together to point and laugh at the football hysteria. Call it "overreaction Monday", a day for NFL fans to lament a bevy of offseason moves and to write off proven players after a single bad day despite anything they've done in the past. And yes, Jets fans were right there along with the fan bases of every other 0-1 NFL this past Monday. But unfortunately for Jets fans, this year it could turn out to be no laughing matter.
Plenty of concerns were apparent as several red flags popped up during and after Gang Green's season-opening 17-16 loss, but in just a few days since, more concerns have come up, and here's why they all matter.
Ryan Kalil and the O-line: The Jets pass protection up the middle was brutal. According to pro football focus, the Jets offensive line allowed Sam Darnold to be sacked, hit or hurried twelve times. Of those twelve, only three were allowed by the tackles, and the rest were up the middle. The player who allowed the highest number was center Ryan Kalil with four. Jets fans hope that it's the rust more than anything else, but you can't rule out the fact that Kalil, who retired after last season, may have lost another step as he turned 34 this off-season. Kalil was added to replace Jonotthan Harrison who started 8 games last season and never allowed as many as four pressures.
"Q" for Quincy, or "Q" for question mark? It's only one game and it was one that had a very conservative approach, but where was Quincy Enunwa? Finishing with just one catch for minus-4 yards, was it the game plan, or is Enunwa no longer the same player he was after a string of injuries? Not much was taken from Enunwa's lack of production in the pre-season because, well, it was the pre-season. But when the offense was sputtering against the Bills, Enunwa was invisible. We'll find out on Monday night if Enunwa and Darnold can regain some of the chemistry they'd developed last season, or if this coahching staff doesn't have any confidence in him.
Gase Blameless? There was plenty of criticism after the Jets hired Adam Gase, and one thing that stood out from his time in Miami was his demeanor and attitude following a loss. It rarely went well. We saw more of this after just one bad game when Gase called out several players in a roundabout way, most noticeably the wide receivers. While there is nothing wrong with publicly holding players accountable, one person Gase failed to put under the microscope when speaking with reporters was Adam Gase. If his game plan against the Bills was the best thing he could come up with despite having months to prepare, it won't be long before Chris Johnson picks up his phone to block Peyton Manning's number.
Secondary truly struggled: Any panic regarding the play of Trumaine Johnson was and is completely justified. With Johnson spending the majority of his day trailing well behind his assigned receiver, is there any reason to believe it won't be a theme all season? Don't be surprised of Odell Beckham Junior shatters some receiving records on Monday night after what the immortal John Brown did on Sunday (7 rec. 123 yds). Things didn't go much better for Darryl Roberts who earned an overall grade of 39.9 from PFF, lower than any single game in which he started at cornerback last season.
Who's the kicker? Well, for some odd reason it was Taylor Bertolet during the pre-season after Chandler Catanzaro retired, and Kaare Vedvik when the season started. This, despite the fact that there were and are better options available (Matt Bryant, Connor Barth). Now, with Vedvik gone, it's Sam Ficken, who is a career 2-3 on field goals after hitting just 72% of his kicks in college. With no proven kicker on the roster, the Jets carried two punters throughout training camp but never felt the need to audition more than one bad kicker at a time. If Ficken isn't the answer, this could drag out all year long.
Again, these are issues that only took place in week one, but some are a continuation of historical performances that may now be the norm, and others give reason for legitmiate concern as to whether or not there will be changes in the near and distant future.
Videos
Aaron Rodgers Injury Fallout & Jets/Bills Recap