Featured Editorials Game Recap
Leonard Williams Not Living Up To Expectations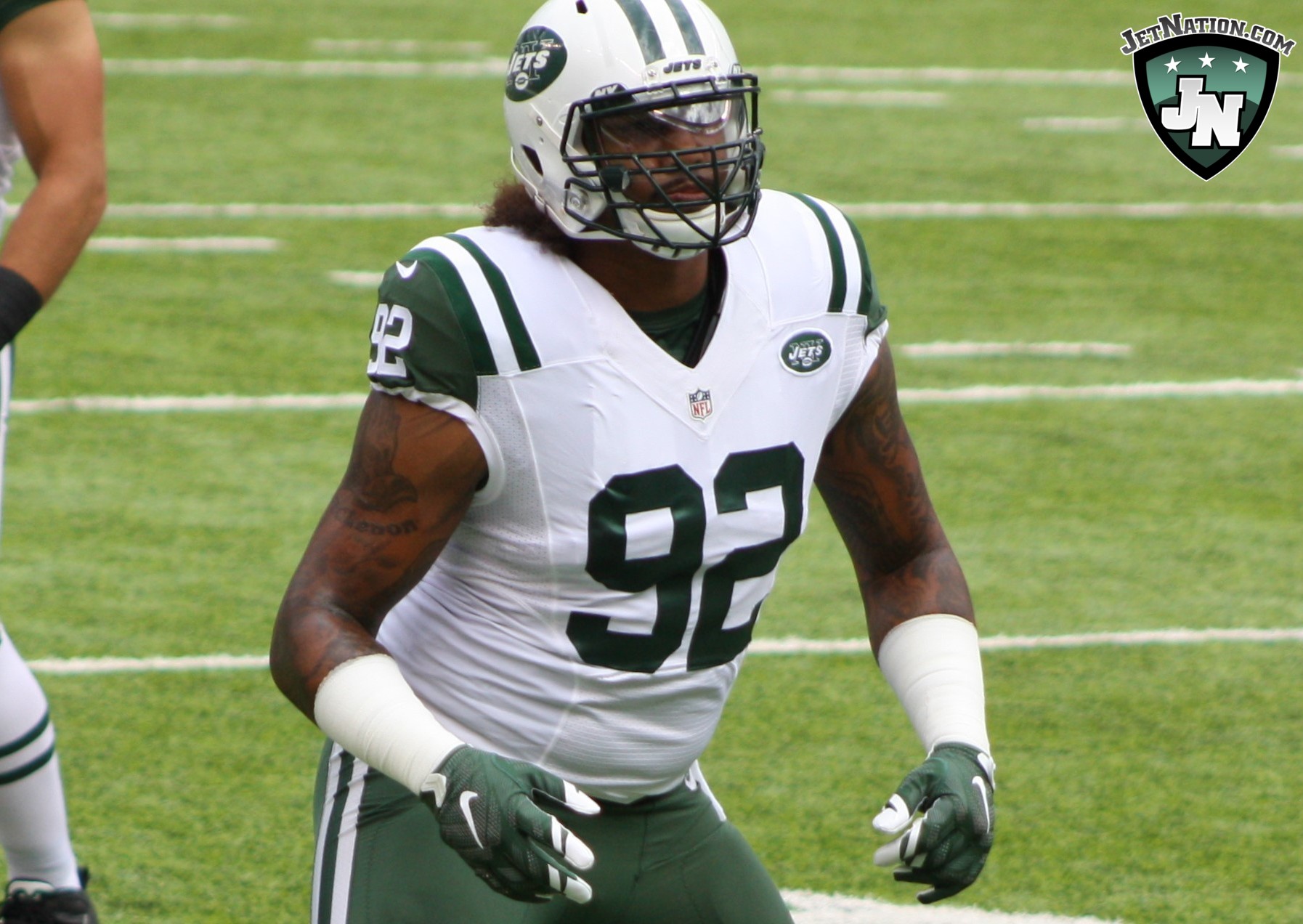 KRL Game Observations – Jets \ Browns: Monday Night Football
Special Teams
– With how much Lachlan Edwards had to punt he deserved two game checks. When your punter had more punts (seven) than five of your receivers had catches you know you're in trouble.
– Sam Ficken displayed decent leg strength on his kickoffs and kept the team from getting shutout with a 46 yard FG. Far superior than what the other three kickers showed, he can stay for another week.
Defense
– There were five players who were active and productive last night:
* Neville Hewitt
* Blake Cashman
* Tarell Basham
* Nate Hairston
* Brian Poole
– Surprised Trumaine Johnson was benched but glad to see it. If someone isn't getting the job done they shouldn't play and Johnson hasn't done "jack" in two years.
– Another player who hasn't done "jack" in five years is Leonard Williams. When is he going to get benched or traded? He needs to watch tape of Myles Garrett last night, that's how you dominate a game. CLE OLine wasn't good, Baker Mayfield was running for his life on multiple occassions. How about Williams live up to his "draft status" and take over the game? At this point he's been a massive disappointment.
Offense
– There was no offense and most of it falls on the OLine. Kelvin Beachum was abused by Garrett, Brian Winters was clueless too often and Ryan Kalil is lacking. I brought this point up during camp, the front office/coaching staff shouldn't have started Kalil until he surpassed Jonotthan Harrison. And at this point Kalil isn't better than what Harrison showed. Sam Darnold's movement skills "hides" the weakness of the OLine but with two immobile backups they are exposed.
– In addition the TE blocking (Ryan Griffin & Daniel Brown) was also shabby.
– LeVeon Bell showed glimpses of his massive talent but with poor run blocking and a loaded box he's taking way too much punishment.
– Luke Falk did a decent job (20/25 for 198 yards) on short notice. He's accurate with a below average arm but has none of the movement skills of Darnold. So Falk isn't a good mix with this OLine, since his days at Wash. St. he hangs in the pocket too long (hoping receivers shake free). How does Adam Gase mesh this QB and OLine into a functional offense?
– Awful drop by Josh Bellamy right before the half which gave CLE an extra 3 points. Jets were at their own 12 with 53 seconds left, Falk hit Bellamy right in the hands on a slant for 20+ yards. He dropped it, the clock stopped and ultimately CLE got the ball back a hit a FG to increase the lead to 16-3. With Quincy Enunwa gone and Demaryius Thomas gimpy Bellamy has to be better than that.
Videos
Was Boomer Right to Blast Becton? Former Jets QB Sounds off Against Jets Tackle.