Short Week Injury Updates; Adams, Bell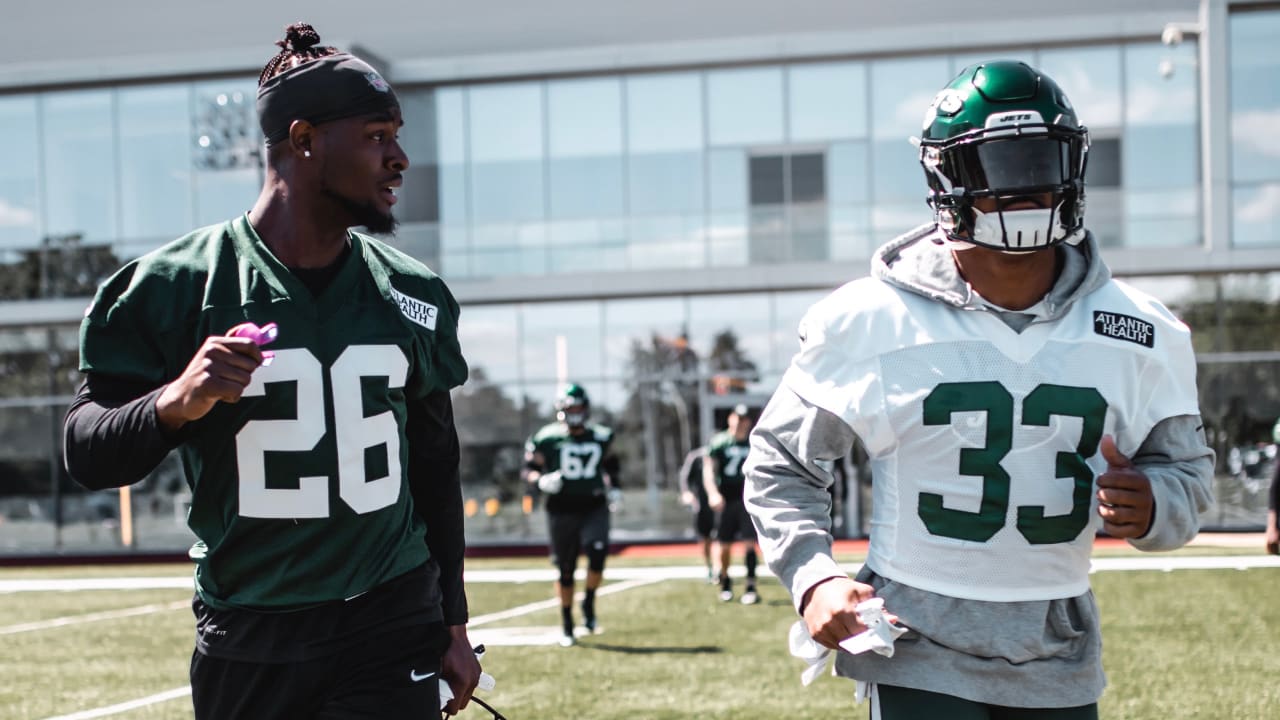 The Jets improved to 5 and 8 with their win over the Dolphins but the injury list remains long and they have a short week. They travel to Baltimore to play the Ravens on Thursday night and here is where things stand injury wise.
Monday injury update from Adam Gase
Injury update: Kyron Brown went to IR, Jeff Smith has been moved to the active roster. If we were practicing today, Ryan Griffin, with an ankle, he'd be out. Demaryius Thomas, with a hamstring/knee, would be out. Bilal Powell, ankle/illness, would be out today. Chuma (Edoga), with the knee, Quinnen Williams, with the burner, Jamal (Adams), with the ankle, Brian Poole in the concussion protocol and (Arthur) Maulet, with the calf, those guys would be out. If we were practicing today limited would be (Kelvin) Beachum, Ty Montgomery, (Matthias) Farley, Nate Shepherd, (Steve) McLendon and Henry Anderson. That's kind of where we're out with the injuries right now.
On what the chances are of Adams playing on Thursday…
I'm not going to count him out. I know how he feels about the whole situation, but I think we just have to look at it with the trainers, doctor's perspective, Joe's (Douglas) thoughts, kind of all of us getting together. I know where Jamal stands on it, it's just we just got to make sure to do the right thing by him.
On if they'll only be doing walk-throughs this week and if Le'Veon Bell has fully recovered from his illness…
I think (Bell) is pretty close to 100 percent, with his illness. He's not contagious anymore so that's a positive. I think he's going to be in tonight for their lift. We'll be doing walk-throughs. We're just trying to maximize the time, we're trying to put our guys in a position to get used to the later night start and we're going to see how that goes for us.
On if Bell is expected to play Thursday and what his opinion was on Lamar Jackson when he was coming out of college and if Jackson has surprised him with his ability as a passer…
Le'Veon had the flu so that's why he was out of the building and wasn't at the game and all that stuff. The doctor said he's feeling better than what he was and he's closer to being a 100 percent than what he was three days ago. So, the fact that they're letting him back in the building is a positive. So hopefully everything should be lined up to where he can play on Thursday. I didn't evaluate Lamar coming out, we had him at our Miami day when I was down there, and he just worked out for us and we just weren't sure really where he was going anyways. He was down there for the Miami date, our guys evaluated him, but I never watched him.
Videos
New York Jets OTA Presser Takeaways, Aaron Rodgers' Impact and Summer Delusion