Grading Jets 2017 Draft Class…or What's Left of it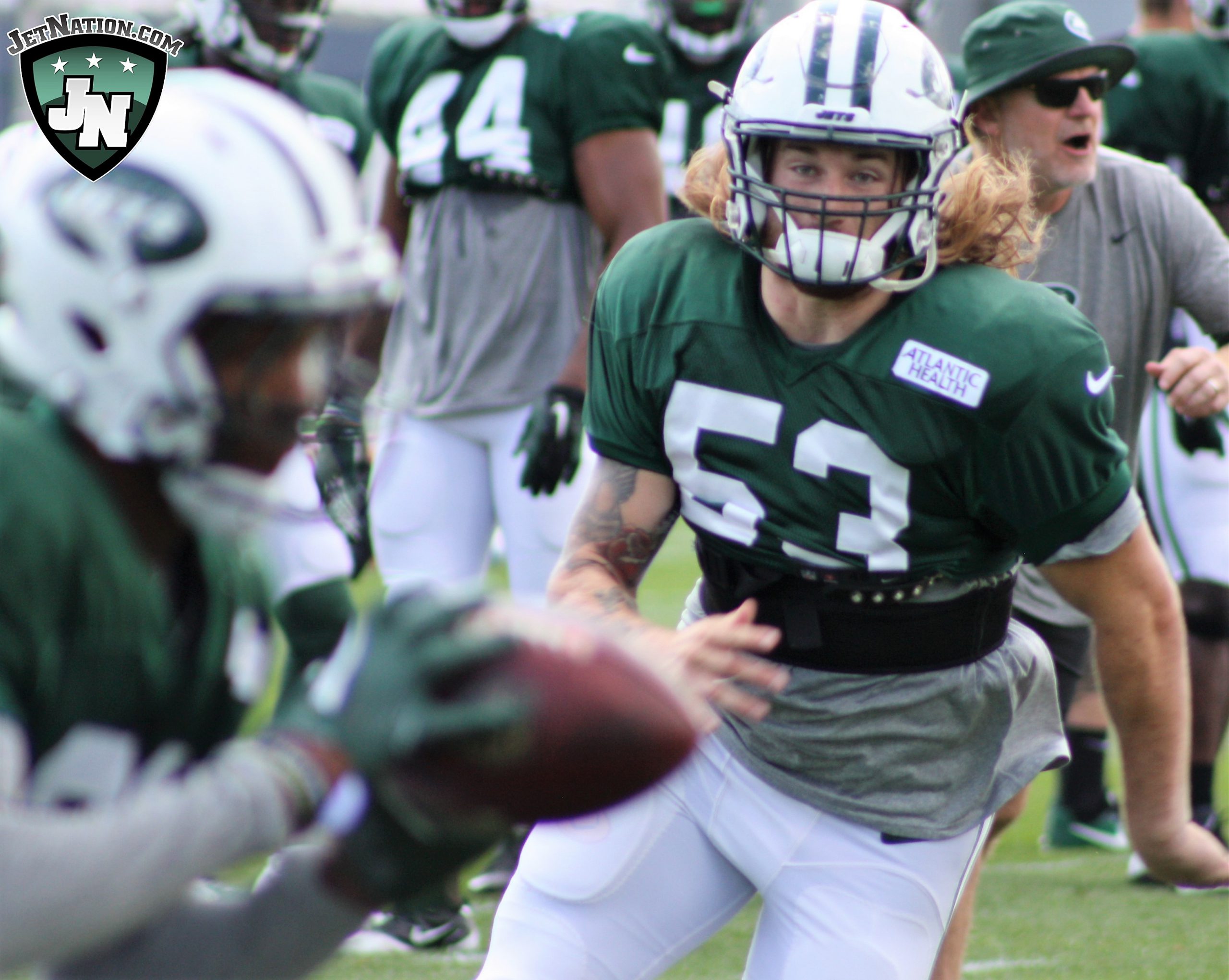 Because of some of the drafts turned in by John Idizk and Bill Parcells, the Jets 2017 class is far from their worst, but was still largely a disaster.  Of the nine players chose, only two remain.
S Jamal Adams (Rd 1; 6th overall)
Grade: A
Adams has been as good as advertised since coming to the Jets.  Recently named to his second consecutive pro bowl, Adams is one of the best defensive players in the NFL.  Adams has shown he can cover against the pass, stuff the run and get to the quarterback.  In 2019, Adams improved in virtually every statistical category according to pro-football reference.  Even given his play, Adams could be sent packing this offseason if the Jets prefer a couple of premium picks over a massive pay raise.
S Marcus Maye (Rd 2; 39th)
Grade: B
Maye appeared in every single game as a rookie and in the eyes of some onlookers outperformed Adams.  He missed 10 games in year two with multiple injuries but will start his 16th game of the season for the second time in three years against the Bills this Sunday.  Often acting as  a deep safety in Gregg Williams' defense, Maye has been quiet for much of the season, but that's due more to scheme than ability.  Maye is a very good player who teams were reportedly trying to deal for at the trade deadline earlier this year.  Maye is currently ranked 18th among 86 safeties by pro football focus among those with at least 300 snaps played.
WR ArDaruis Stewart (Rd 3; 79th)
Grade: F
Failed GM Mike Maccagnan showed no backbone on this pick and went with a player his offensive coordinator pounded the table for.  Just a year later, Stewart was gone and is no longer in the NFL.
WR Chad Hansen (Rd 4; 141st)
Grade: F
This was another huge blunder by Maccagnan.  This was a deep draft at cornerback and Maccagnan could have had a better one in this spot as we mentioned at the time right here.  Hansen is currently a practice squad player for the Houston Texans.
TE Jordan Leggett (Rd 5; 150th)
Grade: F
Leggett battled some injuries with the Jets before getting dumped this offseason and has spent all of 2019 on Tampa Bay's practice squad.
OLB Dylan Donahue (Rd 5, 181st)
Grade: F
Donahue was a small school project who bombed in his short time in the NFL.  Multiple issues with driving while intoxicated led to his early release and he hasn't been able to get back in to the league since.
RB Elijah McGuire (Rd 6, 188th)
Grade: D
McGuire showed promise at times with the Jets but was let go by the team this season.  A multi-dimensional back with physical limitations, he could still carve out a role on an NFL roster.  McGuire is currently on Andy Reid's practice squad in Kansas City.
DB Jeremy Clark (Rd 6, 197th)
Grade: F
Clark appeared in two games on special teams before being let go and is currently out of the league.
CB Derrick Jones (Rd 6, 204th)
Grade: F
Despite all the athletic talent in the world, Jones never found a way to stick in the NFL.  He started one game for the Jets two seasons ago and actually held his own, but that would be his one and only start as a Jet.
Grabbing a multiple time pro bowler and a high level starter in Adams and Maye prevent this class from being categorized with many of the train wrecks from the past, but the class is still littered with blown picks and missed opportunities.
Here's to hoping things get better once Joe Douglas starts calling the shots at this year's draft.
Videos
Aaron Rodgers Injury Fallout & Jets/Bills Recap