Early Developments Have Jets Postioned to Snag Left Tackle in Round 1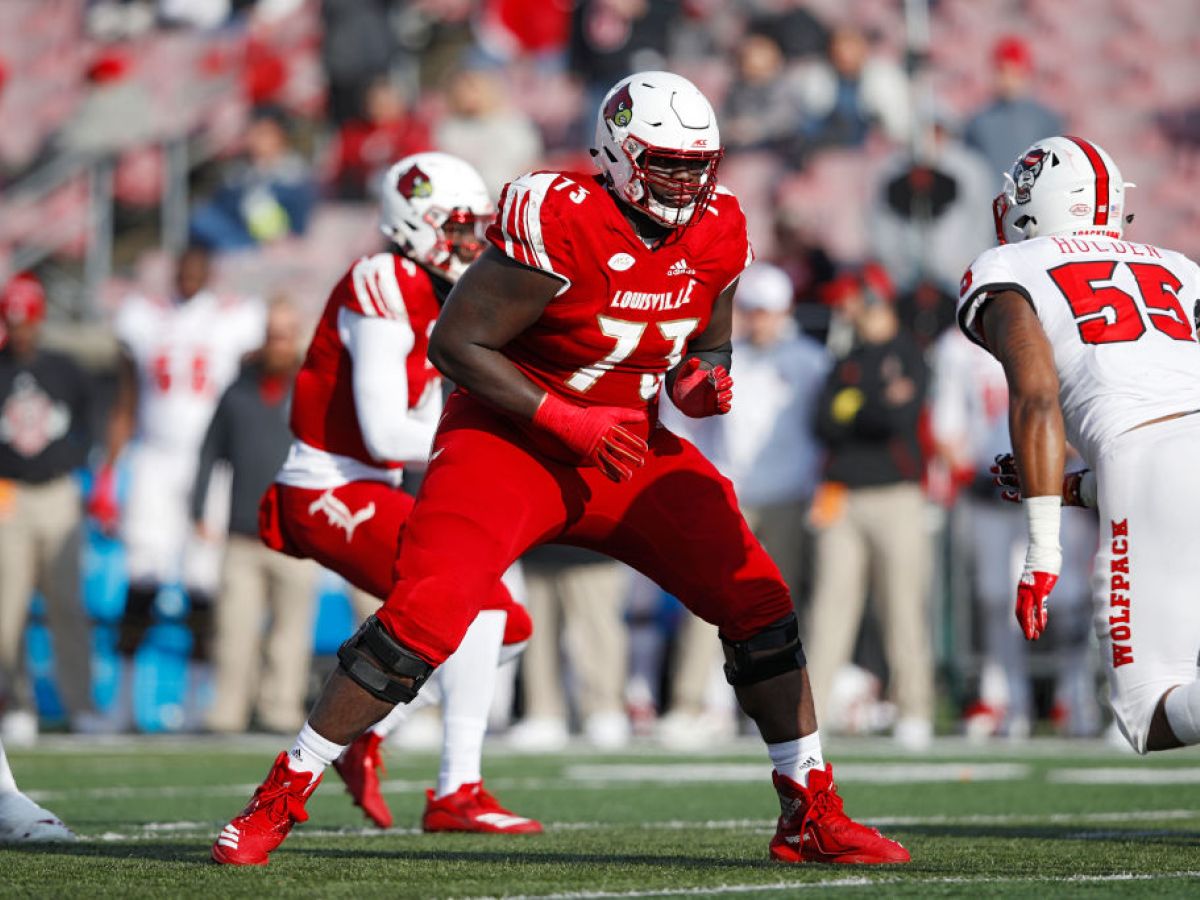 Just a few weeks ago, there were multiple NFL mock drafts and armchair GM's who had the Jets opting to go with a wide receiver in round 1 as the top three offensive tackles (Andrew Thomas, Jedrick Wills and Tristan Wirfs) were projected to be gone when the Jets were on the clock at 11.  Fast forward to today and three significant things have happened that could have the Jets poised to snag a top pass protector in that spot without having to "reach" or trade up.
First off, Louisville left tackle Mehki Becton, whom we suggested could be in the conversation at 11  a month ago, is being consistently projected as a top 11 pick by the likes of Daniel Jeremiah, Mel Kiper, Todd McShay, and Matt Miller.  Moving Becton from round 2 to the top 10 meant another body for the Jets to choose from as another tackle enters the mix.  Even then, there were concerns that all four could go in the top 10, leaving the Jets on the outside looking in.  Then the senior bowl happened, and another standout emerged.
Houston left tackle Josh Jones had twitter abuzz with his dominating performance throughout the week, earning himself some chatter as a possible early first round choice.  Last week, Todd McShay sat down with Mel Kiper to look at a second shot at a mock draft and this time around, Jones became the latest left tackle to enter the top 10.   In that scenario, Becton fell to the Jets at 11.
While some may worry that Jones is a late riser who wasn't in the conversation early on, consider this.  He's a redshirt freshman who went on to play four full seasons in a program that likes to throw, throw and throw some more, meaning he's going to be the most experienced left tackle by a wide margin in pass protection.  That, coupled with his performance during Senior Bowl week should ease some concerns.  Most importantly, of the five tackles, three are viewed as true left tackles (Thomas, Becton and Jones) which is where the Jets would likely prefer to target.
So if the so-called experts are right in their evaluations, there are now five offensive tackles worthy of going in the top 11 after listing just three a few weeks earlier.
And finally, after the two tackles began opening eyes and earning high praise, one team viewed as a major consideration in drafting one of those tackles, the Los Angeles Chargers, are likely out of that market after agreeing to part ways with long-time quarterback Philip Rivers.
Should the Chargers in fact go with a quarterback such Justin Herbert, and the top two picks go as expected (QB Joe Burrows and DE/OLB Chase Young 1 and 2 respectively), that would leave five offensive tackles with 8 teams left to pick, and there are plenty of players who don't play the position but are viewed as virtual locks to go in the top 10 such as Clemson's Isaiah Simmons and Ohio State cornerback Jeff Okudah.
In addition, if Alabama quarterback Tua Tagovaiola checks out medically at the combine, he enters the fray as another top 10 pick.
Plenty can change between now and the draft, but barring a disastrous showing from one of the top five tackles, Joe Douglas and the Jets should be poised to improve the protection around Sam Darnold for both the near and distant future.
Videos
NY Jets Phase 3 OTAs, Expectations and a Minor Calf Tweak with Greg Renoff