Here's why Latest Stunt From Adams Could Fracture Jets Locker Room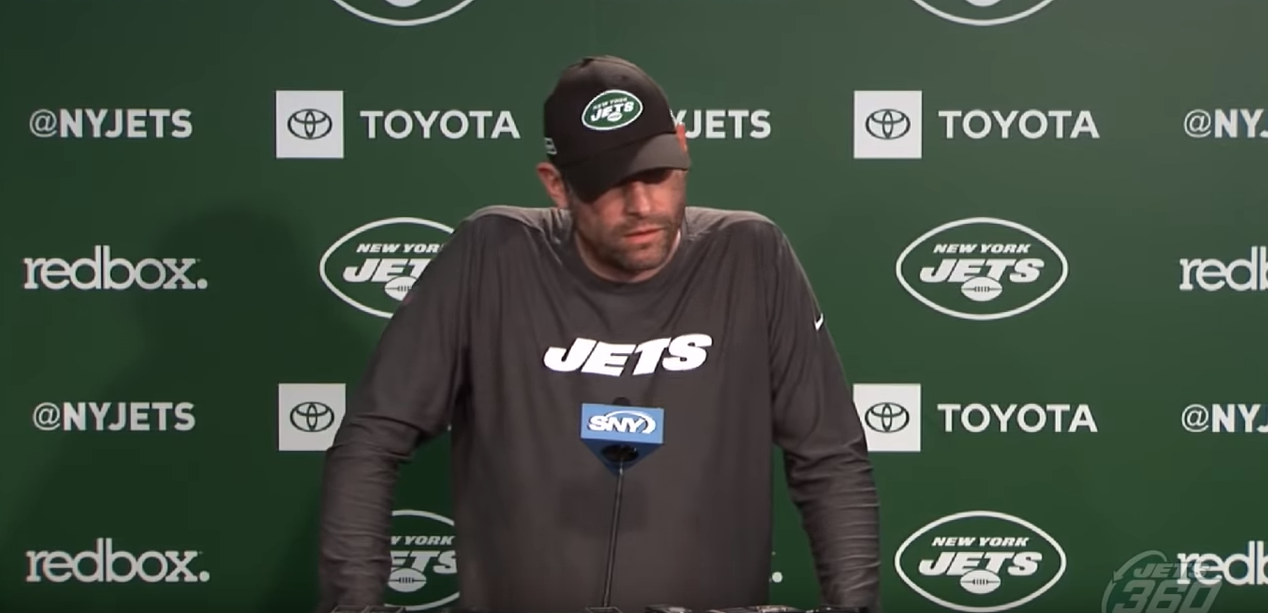 It's not just between Jamal and the Jets anymore.  In his latest attempt to get himself shipped out of town, Jets safety Jamal Adams took the time to speak with Manish Mehta of the New York Daily News for an interview in which he ripped head coach Adam Gase and GM Joe Douglas for failing at each of their respective jobs at 1 Jets Drive.
Gase, according to Adams, is not the guy to take Gang Green to the "promised land".  There were comments on Gase's unwillingness to address the team when they're playing…ahem…poorly.  This of course brings in to question Gase's ability to lead.  In discussing Douglas, Adams accused the GM of bait and switch tactics in terms of when the Jets planned to give him a pay raise this season if at all.
Prior to his conversatoin with Mehta, Adams had used his social media platforms this offseason to make it clear that he wants a new contract or a new team.  He had former players rip Gase on his behalf, he had current players speak up in his favor and say he wants to remain a Jet as you can see here, and up until now, it was unlikely that much of this (if any), would bleed in to the locker room.
Players don't mind when their teammates make demands for more money because that's how salaries go up.  More money for you today could mean more money for me tomorrow.  Players will either show support or remain silent when it comes to another player pulling out all the stops to get a bigger deal.  But with what Adams did the other day, full support from his teammates may no longer be a thing, which could lead to a fractured locker room.
It's one thing to generalize to garner support and say a coach doesn't care.  All of that is a matter of perception.  But once you get specific and share with the world the fact that Adam Gase doesn't address the team when they're at their lowest, that is verifiable information that can be gathered from others in the room.  So instead of a player being able to offer up their own opinion without ruffling feathers, they'll now be bombarded with questions that will be many different versions of "Is Jamal lying or is Adam Gase not doing his job"?
Gase has already had players step up and defend him this offseason as we've seen with starting left guard Alex Lewis and star running back Le'Veon Bell, so what happens now?  If you're Lewis and a reporter asks if Jamal is lying or if he stands by his own comments that Gase has done a great job?  That puts you in a tough spot.
You might be there to focus on football and get ready for the season if you're Le'Veon Bell, but now instead of football, you're being asked to address your previous comments about how great it has been to play for Gase and how it relates to whether or not he speaks to the team when they're struggling or if he leaves that part of the job to somebody else?  Do you tell the media that one of the top players on the roster is lying to the press, or do you say that the guy who puts you in the lineup every week is bad at his job?
Of course there's always the "no comment" option, but will every guy in the locker room take the easy way out?  Especailly if a player feels strongly one way or another and may want to offer support to Gase or Adams?  Players could be put in position to answer some uncomfortable questions that could divide a locker room, and it's all in the name of Jamal Adams getting a pay raise.
Adams says he'll report to training camp to be there for his teammates, but if they know he doesn't want to be there, and they're being asked to confirm or refute Adams' comments, will everyone want him there?
Perhaps making things even worse is Adams' assertion that he's saying what he's saying about the team because, according to his instagram account, he was "raised to keep it real".  This is an odd claim when considering the fact that his accusations regarding Gase are from several months ago but are only seeing the light of day now.  Raised to keep it real, but if he'd been paid the money he wanted, he would have been happy to keep it real quiet.  Leader, you say?
Videos
Aaron Rodgers Injury Fallout & Jets/Bills Recap