Featured Editorials Game Previews
Week 3 Preview: Jets Look to Avoid Stampede in Indy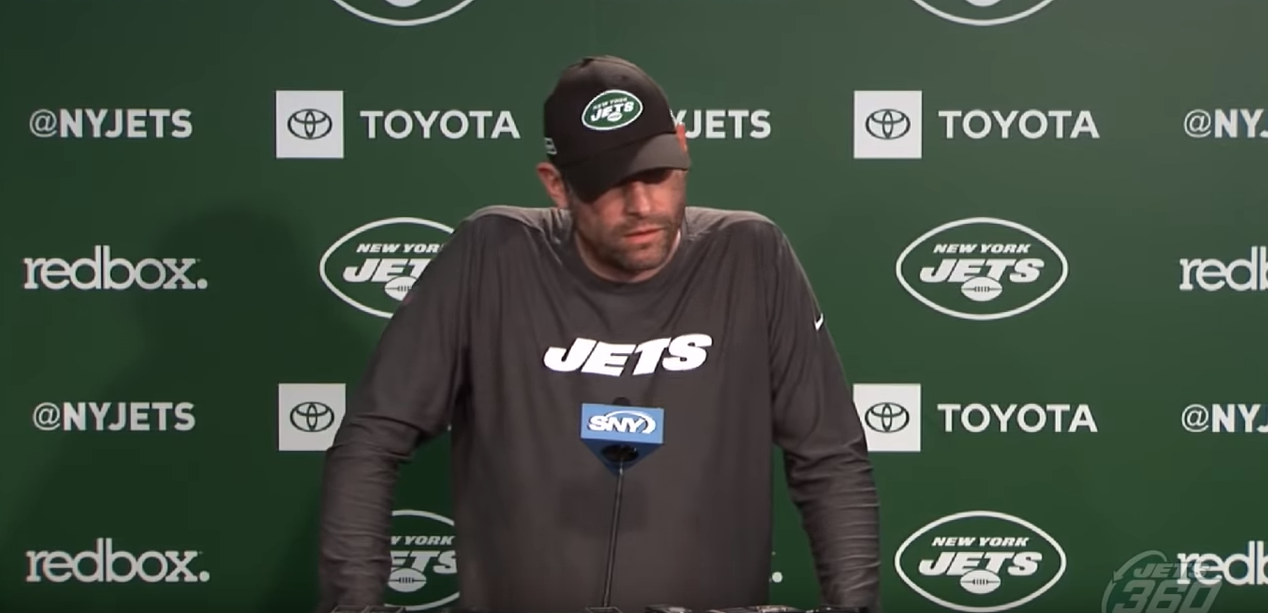 Who: New York Jets (0-2) vs Indianapolis Colts (1-1)
When: Sunday @4:05
Where: Lucas Oil Stadium
The Line: Jets +10
In what will likely be another blowout loss, the Jets travel to Indianapolis to take on the 1-1 Indianapolis Colts but there will still be some matchups worth watching.  We'll take a look at a few of those here.
DT Quinnen Williams vs LG Quenton Nelson: 
This should be the marquee matchup of the day.  Williams has been a force in each of the Jets first two games but came away empty handed in week 1 as Bills quarterback Josh Allen was able to use his legs to avoid pressure.  Jimmy Garoppolo wasn't as lucky last season as Williams came away with a pair of sacks to go along with his 7 tackles (2 for loss) and a forced fumble.  Nelson is one of the leagues premiere interior lineman and figures to pose quite a challenge for Williams.
C Josh Andrews and RG Greg Van Roten vs Deforest  Buckner: 
Buckner was a one-man wrecking crew last week against the Minnesota Vikings and this week he gets Josh Andrews in his first NFL start alongside Van Roten who has struggled quite a bit early on.  Sam Darnold could be spending a fair bit of his day avoiding heavy pressure up the middle.  What else is new?
TE Chris Herndon vs S George Odum: 
It's difficult to fathom the Jets continuing to avoid Herndon with so few options at wide receiver but don't rule it out as head coach Adam Gase prefers using his best receiver as an extra blocker.  If he can find the time to get Herndon involved on something more than a couple of tight end screens or swing passes, the big guy should be able to beat Odum if given the opportunity to do so.  Despite the potential for a big day, don't rule out the possibility of Herndon seeing just a couple of targets.
S Marcus Maye vs TE Moe Allie-Cox: 
The 6' 5'' Allie-Cox is the leading receiver for the Colts so far this season and he'll likely draw Marcus Maye in coverage.  After surrendering a touchdown in the closing seconds of the first half last week, Maye will be looking to bounce back against Allie-Cox.
Jets ILB's vs RB Nyheim Hines: 
No way of knowing if it'll be another heavy dose of Alec Ogletree or if the Jets will give Avery Williamson more reps on Sunday, but whoever it is had better be ready.  Hines is a versatile player who can catch the ball out of the backfield or lined up in the slot.  He's shifty enough to make you miss and could be a good check-down option for Philip Rivers on third down.
It's going to be another long day at the office for the Jets as we're looking for the Colts to steamroll Adam Gase and company by a final score of 34-6.
Videos
Aaron Rodgers Injury Fallout & Jets/Bills Recap