Week 13 Preview: Darnold Hopes to get Offense Rolling Against Raiders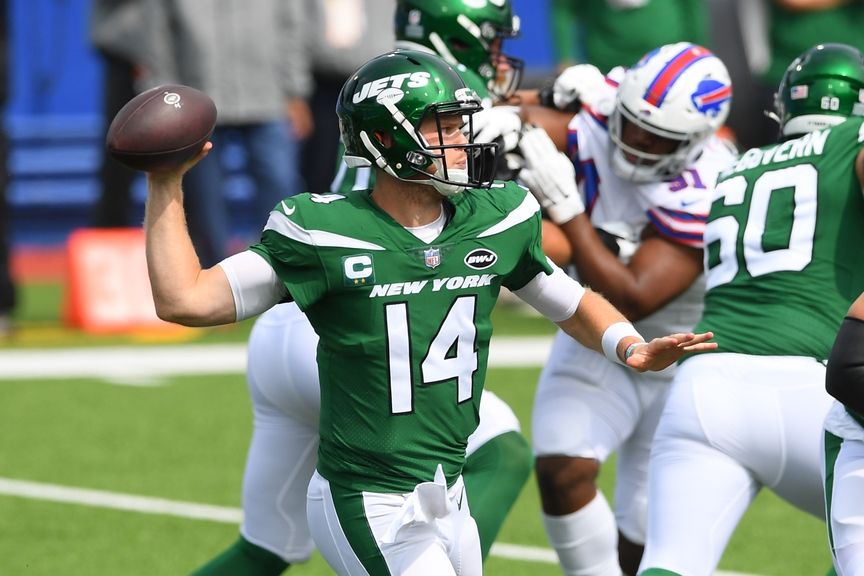 The New York Jets will host the Las Vegas Raiders in what most fans are hoping will be their team's 12th consecutive loss, but Sam Darnold and company will be looking to pick up their first win of the season as they host the struggling Oakland Raiders.  Where are the key matchups in this one?
Sam Darnold vs Raiders Secondary:
Sam Darnold has been an unmitigated disaster of late as he seemingly gets worse every time he steps on the field for Adam Gase.  Gone are the days of performances that gave Jets fans hope that he was the future of the franchise as he no longer goes through progressions as he once did, and seems to let it rip to his intended receiver no matter how many defenders are in the area.  Adam Gase has succeeded in turning Darnold in to Mark Sanchez lite.  Today he'll take on a Raiders secondary that will feature a banged up Treyvon Mullin at left cornerback for a unit that's giving up 265 yards per game this season, good for fifth-worst in the NFL.  If Darnold is going to have a breakout game, this could be the one.
Breshad Perriman vs Trayvon Mullin:
As me mentioned above, Mullin is banged up (groin) and Perriman seems to come up with at least one big catch per game over the past month or so.  If Perriman can draw Mullin one-on-one, Darnold should look to exploit the matchup.
Jets RT vs Maxx Crosby:
Crosby leads the Raiders with six sacks and tends to line up on the left side of the defense.  George Fant is dinged up so no way of knowing for sure who will be lining up at right tackle, but whoever it is, expect plenty of pressure from that side.  If it's Fant, the Jets should be alright.  If it's anyone else, things could get ugly.
CB Bryce Hall vs WR Henry Ruggs III:
Ruggs has been a bit of a disappointment thus for for Oakland, but he'll get a shot to go up against a DB with even less experience than he has when he faces off against rookie cornerback Bryce Hall.  Hall has dome some good things early on since first getting on the field a few weeks ago, but Ruggs will test him with his elite speed.
Prediction:
The Jets have beaten the Raiders at home six straight times and could pull out a win in this one, but it's tough to pick the Jets after the way they've played as of late.  We're going with the Raiders in a 27-14 win.
Videos
Aaron Rodgers Injury Fallout & Jets/Bills Recap