Jets Likely to get Battered by Rams in Week 15 Showdown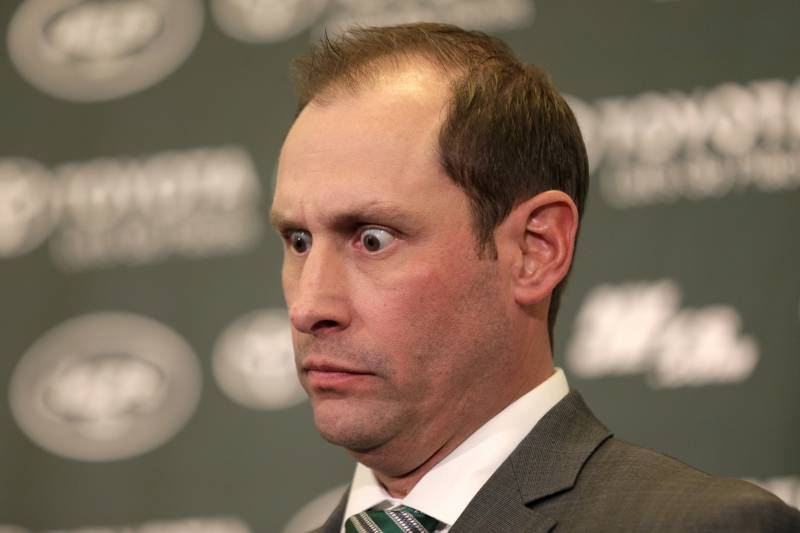 Last week Adam Gase and the New York Jets took on the Seattle Seahawks, owners of the 31st ranked defense in the NFL.  The end result?  An opening drive that resulted in a field goal and not a single point thereafter.  So if Gase was helpless against one of the worst defenses in the NFL, how will his team do against the Rams, owners of the NFL's top unit?  It's going to be ugly, and here are the match-ups to watch.
LG Pat Elflein vs DL Aaron Donald: 
Aaron Donald might be the best player in the NFL today and Patrick Elflein is a guy who latched on with the Jets a few weeks ago after being dumped by the Minnesota Vikings.  Elflein has been better than expected since coming to the Jets, but this is a mismatch of all mismatches.  Go ahead and pencil in Donald for multiple sacks today.
WR Denzel Mims vs CB Jalen Ramsey:
Ramsey is one of the best in the business and Mims is an ascending young talent.  This will be a good test for Mims but only if the Jets opt to throw him the football which is far from a given.  Even still, having Mims back after missing last Sunday due to COVID protocols is a plus for Gang Green.
RT George Fant vs OLB Leonard Floyd:
Floyd is enjoying a career season with the Rams, having picked up 7.5 sacks thus far, a personal best.  Fant has had an up and down season at right tackle for the Jets and the big guys up front will have their hands full with Aaron Donald.
DL Quinnen Williams vs LG David Edwards:
Williams has now established himself as one of the top interior linemen in the NFL and he'll surely look to impress with Aaron Donald on the other side of the field.  Edwards is a solid but unspectacular starer who Williams should be able to win some match-ups against.
Prediction:
Don't expect to see the Jets find the end zone today.  In fact, the only way they'll find themselves on the Rams side of the field will likely be through a turnover, a big play on special teams or a blown coverage by the Rams.  There will be no long sustained scoring drives as the Rams run away with a 38-0 victory.
Videos
NY Jets OTA Recap; Robert Saleh Cancels Minicamp