Jets Case Scenario, Part II: Wide Receiver; All Aboard! Pass-Catching Firepower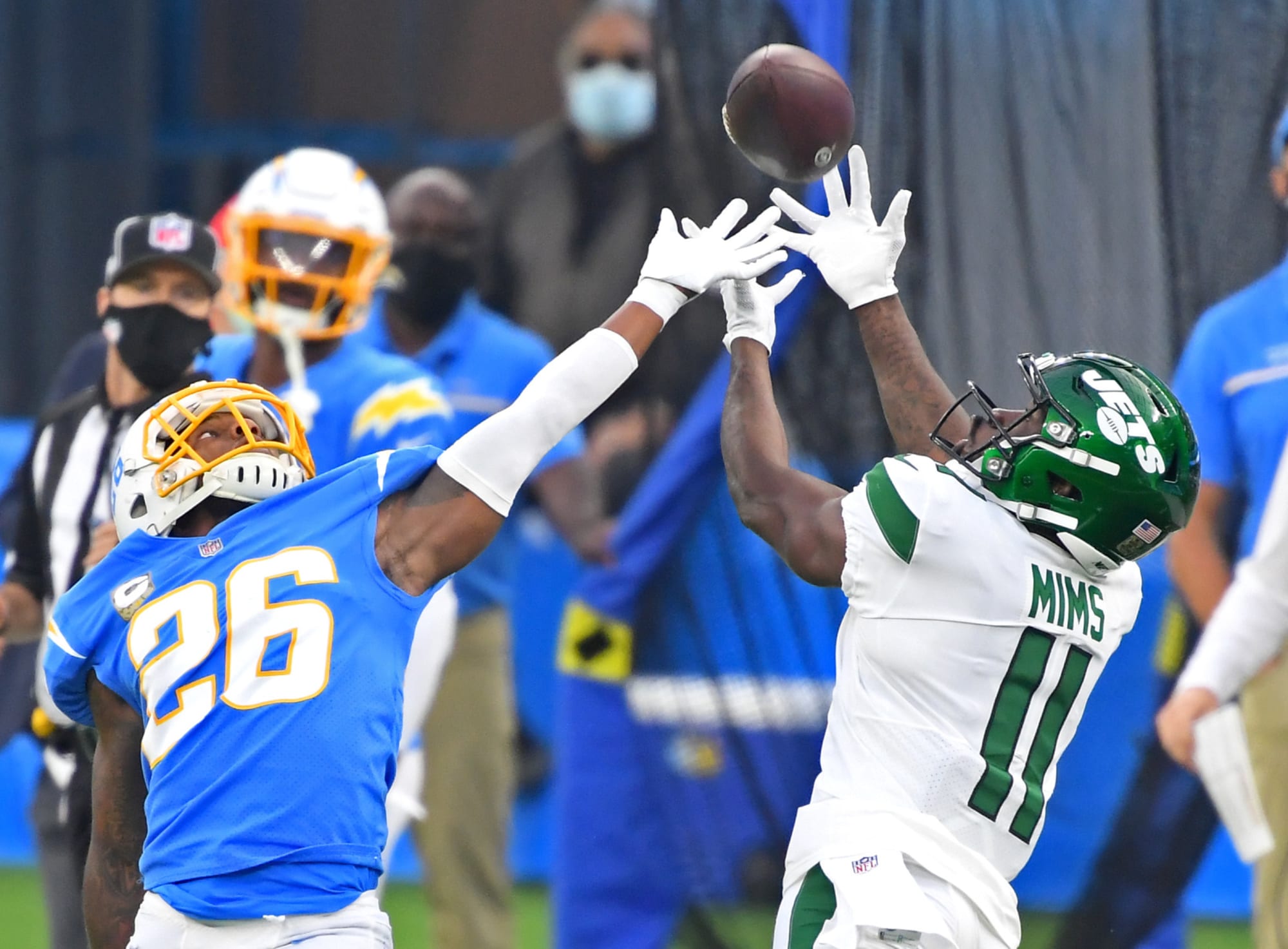 Now that we have discussed the most important position and looked at who will be the NY Jets quarterback, let's look at some potential weapons to give the Jets' signal caller. For 5 years, the Jets have been without a 1,000 yard receiver, last accomplished by Brandon Marshall and Eric Decker in 2015. Before them, it was Jericho Cotchery in 2007. Robby Anderson was the closest this offense has had to a number 1 receiver, but he now works in Carolina for the Panthers. Denzel Mims, while he had a rookie season filled with promise, is not enough to solidify this group alone. Jamison Crowder is an above average slot receiver, but will enter 2021 with a lofty price tag of roughly $11.3M. He was able to stand out in Gase's offense, one that is tailored to the receiver position, but still only managed 699 yards and 6 TDs in twelve games last season. If Joe Douglas is serious about fielding a competitive team, particularly on offense, he should turn over every rock possible when it comes to wideouts. Using Spotrac's "Manage Roster" feature, I will provide a few hypothetical scenarios to help improve this unit.
First, let's look at expiring contracts at the position for the Jets:
Breshad Perriman

Jeff Smith

Vyncint Smith

Lawrence Cager (Future/Reserve)

Jaleel Scott (Future/Reserve)

Josh Malone (Future/Reserve)
Next, we can look to cut some players to create additional cap space before entering the free agency market. Some choices are easier than others, and some players may end up staying on roster for 2021. For this example, I found five players I believe the team should move on from, both on offense and defense. The rumored cap total is said to be around $180-$181 million, a bit higher than teams thought coming out of a pandemic season, but until we have confirmation on the exact number, we will use the current projected $176 million dollar total.
WR Jamison Crowder (Savings: $10.5M)

DE Henry Anderson (Savings: $8.2M)

TE Ryan Griffin (Savings: $1.875M)

LB Blake Cashman (Savings: $774k)

WR Josh Doctson (Savings: $890k)
This has created a total savings of around $22M, putting the Jets over $95M in total cap space, which can be used to sign multiple players. Here are a few combinations of signings that New York could make that would immediately add quality value to the wide receiver room.
Scenario A
Allen Robinson – 3yr/$60M ($20M/yr), $45M fully gtd.

Corey Davis – 2yr/$19.5M ($9.75 M/yr), $14M fully gtd.
This proposed contract would make Robinson the 4th-highest paid receiver in terms of average annual value (AAV), and the 2nd-highest amount due at signing. While this is a very rich deal for any GM to give out, Allen Robinson has proved he can still produce WR1 numbers, despite the average play from his quarterbacks. Dating back to his college years at Penn State, Robinson's track record with quarterbacks is murky to say the least, catching passes from Mitch Trubisky, Christian Hackenberg and Blake Bortles. Even if New York keeps Sam Darnold, it's likely that Robinson would be working with the best quarterback thus far in his career. The ceiling can only go up for ARob in this free agency period. The terms of this deal would also allow him to become a UFA in the 2024 offseason at the age of 30, so he can get another contract before his career is over. Both sides could potentially come out a winner here.
Total Spending (2021): $29.75M
Total Cap Space Remaining:
~$65.25M
Scenario B
JuJu Smith-Schuster – 4yr/$65.5M ($16.375M/yr), $41M fully gtd.

Curtis Samuel – 2yr/$26M ($13M/yr), $16M gtd.
If the Jets wanted to pursue a younger option in free agency, JuJu Smith-Schuster fits that mold. This contract would make the 25-year old receiver out of Southern California the 10th-highest WR in terms of AAV and guaranteed money. Of course, this scenario would be most ideal if New York was determined to gut it out with Darnold, given their past together in college. It was rumored shortly after the Super Bowl that Smith-Schuster, as well as Texans' speedy star Will Fuller V, were atop the Jets list of names at the position, according to ESPN's Jeremy Fowler.
Total Spending (2021): $29.375M
Total Cap Space Remaining:
~$65.625M
Draftable Targets
With 4 selections in the top-70 picks in the upcoming 2021 NFL Draft, there is no better place to find a young, cheap option that can yield immediate results. Regardless if the Jets choose to deploy a veteran quarterback like Darnold or Watson, or a rookie of their choosing, surrounding him with as many pass game threats as possible should be the main priority. Prospects that immediately jump off the page, due to their scheme fit in the Shanahan offense, or simply their athletic abilities, are Clemson's Amari Rodgers, South Carolina's Shi Smith, and UCLA's Demetric Felton. While none of them may be pegged to go in the first round, they all have unique skill sets that will make them highly sought after. The ability to separate from defenders at the top of the route, as well as the toughness to create yards after catch is crucial in this league, and this class is almost as special as last year's in terms of overall talent. I wouldn't be surprised if New York repeats its strategy from the 2020 draft, taking a young playmaker on Day 2, potentially with the 66th pick.
Videos
New York Jets OTA Presser Takeaways, Aaron Rodgers' Impact and Summer Delusion