Adam Gase's Clueless Coaching Clouds Picture on Player Performance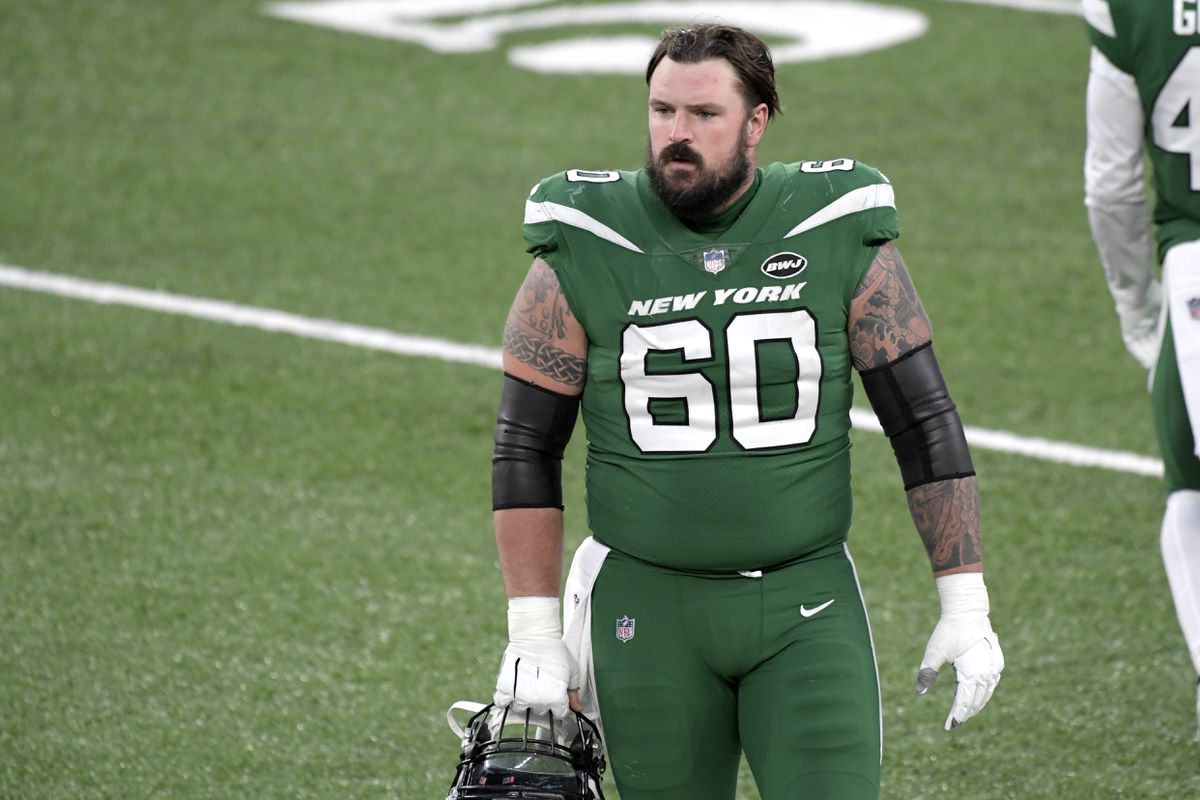 There's absolutely no getting around it.  The 2020 New York Jets were an awful football team.  Week in and week out, home or away, early game or late game, they got their teeth kicked in on a regular basis.  That was the Jets as a team.  But what about individual performers?
While they rarely looked the part 2020, the Jets actually are a professional football team.  That alone should mean that at least a handful of their 53 players were quality performers surrounded by lesser players and in this case, even worse coaches.  So who were the Jets players in 2020 who didn't play to their full potential or who regressed from previous performances?
One of the most important players who took a huge step back last season was free agent center Connor McGovern.  After earning one of the highest pass blocking grades among NFL centers from PFF in 2019 and 12th overall, McGovern was a bottom 5 performer last season.  With the addition of left guard Alijah Vera-Tucker to the left side of the offensive line, the Jets are that much closer to fielding a dominant O-line.  If McGovern regains his 2019 form after Gase's departure, it would be invaluable to rookie quarterback Zach Wilson and company.  Remember, it was just one year ago that PFF listed the Jets as one of the NFL's most improved offensive lines due to the additions of Becton, McGovern and guard Greg Van Roten.  That brings us to…Greg Van Roten.
After a slow start to his 2020 season, Van Roten's level of play improved significantly down the stretch and he'll have no shortage of challengers for his spot this season.  Second-year player Cam Clark and Alex Lewis, who recently re-worked his deal, will all be pushing for Van Roten's spot.  Should Van Roten retain his job and play at the level he did prior to joining the Jets, he becomes a bargain.  If he loses out and remains as a backup, he gives the Jets an excellent depth piece.
Competition for RG spot should be intense. Incumbent Greg Van Roten got off to a slow start last season but was vastly improved as the season went on. Here vs NE he comes off double team to pick up blitzer and put him on his back. pic.twitter.com/EVhPAwSbZt

— Glenn Naughton (@AceFan23) May 28, 2021
In addition to the pair of offensive linemen, there were several skill players who didn't regress as much as they didn't get a chance to show what they could do.
As was the case with every rookie in 2020, wide receiver Denzel Mims didn't have a training camp or pre-season to start adjusting to life in the NFL.  On top of that, Mims was  injured for much of the first half of the season before getting on the field and putting up respectable numbers.  Through his five games, Mims put up 284 yards on 17 catches before seeing just 11 targets over the season's final five weeks despite film showing Mims in several favorable one-on-one matchups.  Had Mims' number been called more frequently down the stretch, the team's offense would have been better off and Mims development would be that much further along.
Check out our NY Jets video below.
And as we've discussed recently, running back Ty Johnson was probably the best back on the roster but was nailed to the bench.  Meanwhile, Chris Herndon, even before his season became a disaster through the first nine weeks of the season, was essentially converted in to a blocking tight end by Gase.
So while the Jets limped to a 2-14 record, there's reason to believe there's something to work with in terms of personnel on offense despite the previous head coach finding a way to make it look like the exact opposite.  With what many expect to be a legitimate coaching staff in place, player evaluation should be much easier moving forward.
While fans are always excited about the new toys their team picks up through the draft and free agency, it's some of the guys who were around last season who could have the biggest impact with their clueless former coach sent packing.
Videos
NY Jets Phase 3 OTAs, Expectations and a Minor Calf Tweak with Greg Renoff