Featured Editorials Game Previews
Jets vs Panthers Week 1 Matchup: Zach Wilson set for NFL Spotlight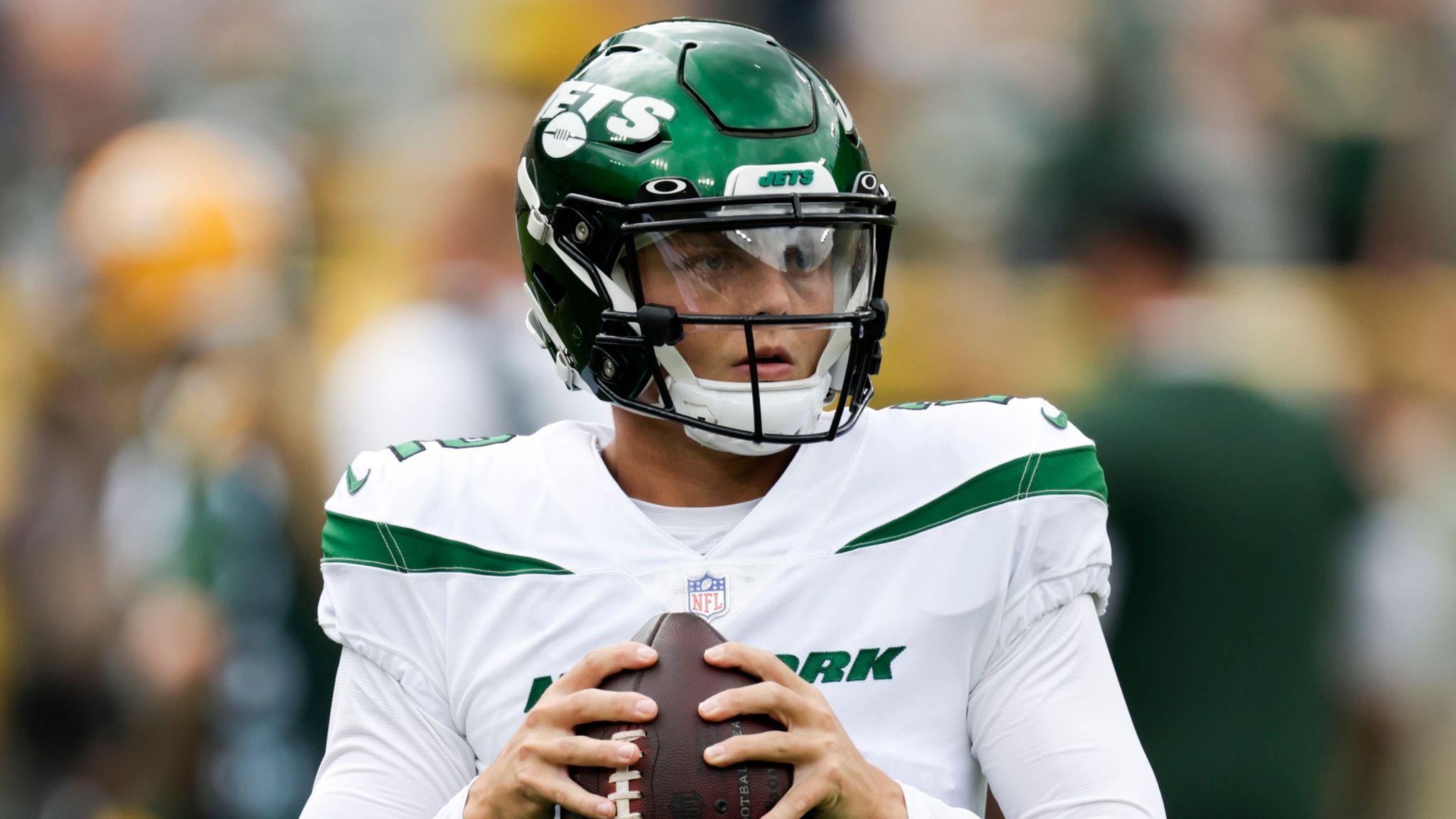 The Jets kick off their 2021 season on the road in Carolina against the Panthers.  The meeting will feature the Jets potential franchise quarterback versus their last potential franchise quarterback as Zach Wilson faces Sam Darnold.  As per unusual the quarterbacks will be the story, but we'll look beyond the signal callers to look at a few key matchups.
QB Zach Wilson vs DC Phil Snow:
It may not be a player-to-player matchup but Panthers defensive coordinator Phil Snow will get first crack at the Jets rookie QB.  Does Snow look to blitz early and often to see how Wilson handles the pressure or sit back and wait for him to make a mistake.  Our money is on the former as Wilson will get a chance to show off his improvisational skills.  Look for the Jets to set the rookie QB up to succeed with a heavy rushing attack and plenty of play-action mixed in.
WR Elijah Moore vs CB Stanley Thomas-Oliver:
You've got to believe Wilson and the Jets will look to make some noise and what better way to do it than to look for electric rookie receiver Elijah Moore?  Thomas-Oliver is currently listed as the Panthers nickel corner and Moore should see a fair amount of him with Jamison Crowder on the shelf due to a positive covid test.
DL Quinnen Williams and Sheldon Rankins vs OG Dennis Daley and C Pat Elflein:
Williams and Rankins draws Carolina backup lineman Dennis Daley in their 2021 debut and will likely get to take a few shots at former Jets guard Pat Elflein who is now the Panthers center.  As far as Elflein going head-to-head with Rankins goes, the first thought that came to mind regarding those two was Rankins tossing Elflein like a rag doll as a member of the Saints that you can see here at the 1:13 mark.  The pressure up the middle could also lead to some opportunities off the edge for DE Bryce Huff.
LB CJ Mosley vs RB Christian McCaffrey:
Mosley shed a bunch of weight to be the sideline-to-sideline middle linebacker that Jeff Ulbrich's defense calls for and he'll be tested early on.  With the Jets holding the advantage in the trenches on defense, look for the Panthers to find ways to get the ball to McCaffrey via the run and pass with Mosley likely responsible for keeping tabs on the elite back.  If Mosley can lead the Jets young linebackers in taking McCaffrey out of the game, it would go a long way in helping pick up a win.
CB Bryce Hall and Brandin Echols vs Robby Anderson and DJ Moore:
The Jets will be tested at cornerback all season and look for it to start right away as Bryce Hall and (we're assuming) Brandin Echols line up against Anderson and Moore who both topped 1,000 yards last season.  Anderson will be looking for revenge against his former team while and and Moore work to give Sam Darnold some options through the air.
Prediction:
Darnold will make some plays given the Jets lack of depth at cornerback but if the defensive line is as good as advertised, they'll limit the damage.  Meanwhile, the Jets will go run heavy early on before opening things up and letting Zach Wilson make some plays.  Jets win this one 24-17.
Videos
NY Jets Phase 3 OTAs, Expectations and a Minor Calf Tweak with Greg Renoff