One Sided Failure – Bye Week Edition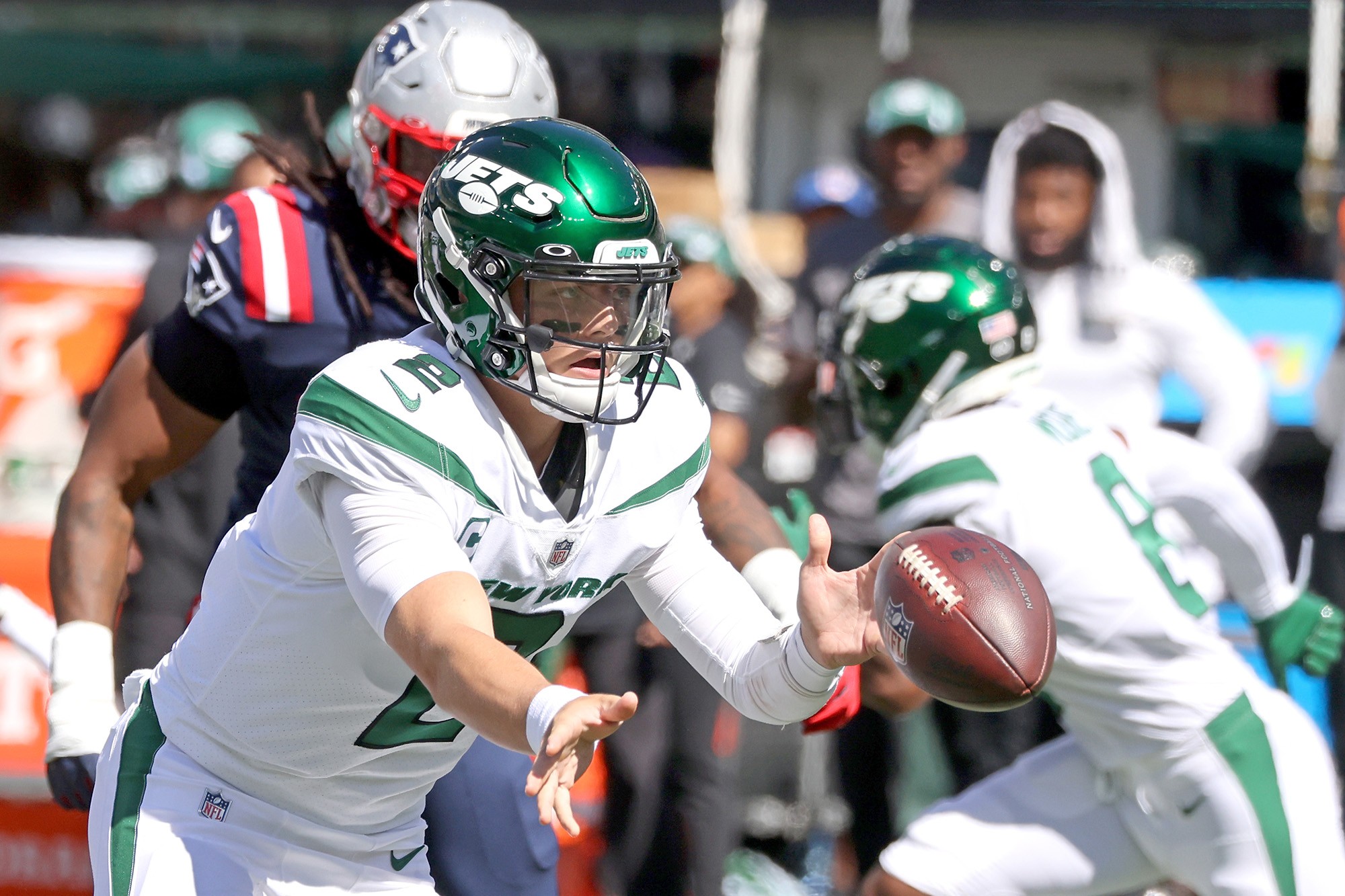 There is only one side of the ball responsible for the 1-4 record we find ourselves with as we enter the bye week. Let's all say it together, THE OFFENSE! If they could've been competent in the first halves of games we could be 3-2 (CAR & ATL). Here's the hideous pattern we've seen over the first five games:
– The offense does less than nothing in the first half.
– The defense is on the field way too much and the team goes down two or more scores.
– The staff makes proper adjustments at halftime.
– The offense finally wakes up and makes a mad dash to get back into the game.
– The defense holds the line for the majority of the second half. But all of the reps they had in the first half catches up to them and during a key drive they break and give up a big score:
* Down in CAR 16-8 they give up the killer FG.
* Up against TEN 24-17 they give up the tying TD.
* Down in ATL 20-17 they give up the killer TD.
The Jets ability to outplay those three teams in the second half is a nice indication that the coaching staff has "promise":
– They outscored CAR 14-3
– They outscored TEN 20-15
– They outscored ATL 17-7
So during this bye week Saleh/LaFleur have to figure out how to get out of this rut.  A couple of suggestions:
– Get back to the basics of a "Shanahan" offense and establish the run (give Kyle a call during the bye). The play action game is worthless without a running game.
– Incorporate more screens (RB/WR) into the offense to get Wilson easy completions early on and to get the ball into the hands of speedy players in space.
– Shake up the rotation reps at WR. You may have "favorites" but those favorites haven't been getting the job done. Mims needs more time on the field, let's see if he can provide a spark.
My 2 cents, let's see what happens.
Videos
NY Jets Phase 3 OTAs, Expectations and a Minor Calf Tweak with Greg Renoff