8 Games Left; What We Need To See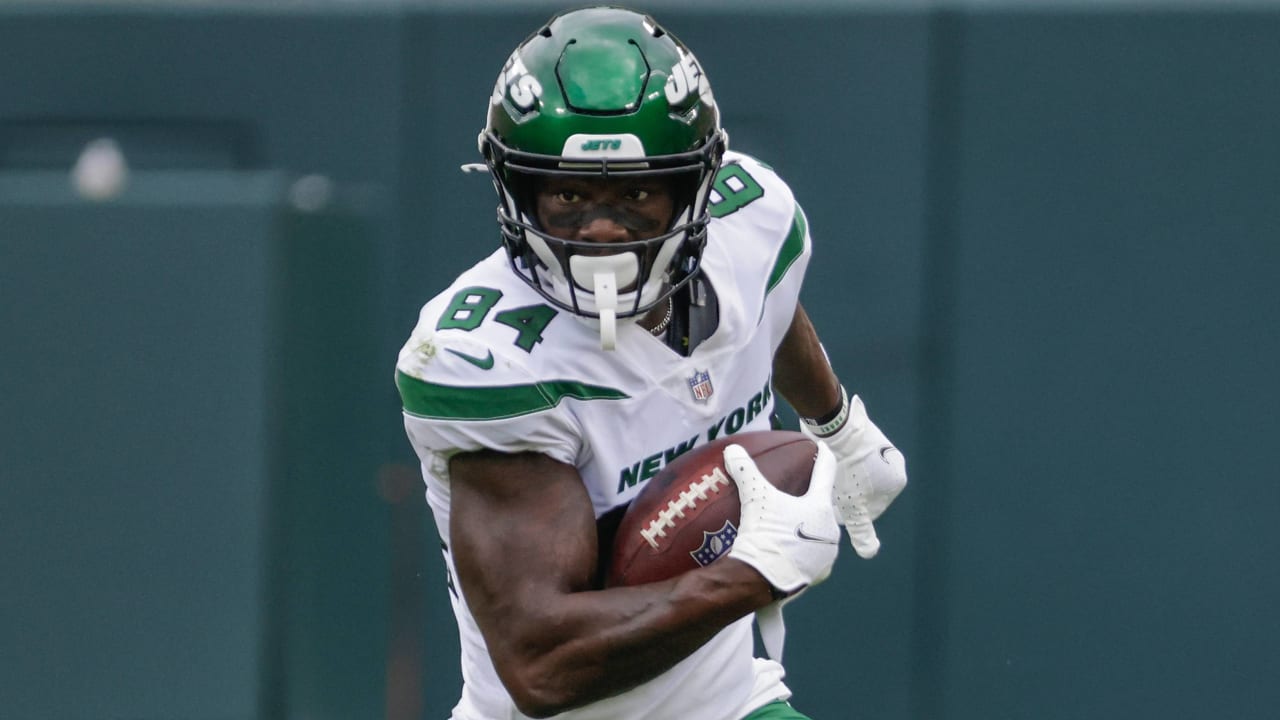 Here is a recap of what we've seen so from the NY Jets far and what needs to happen the rest of the season:
– Mike White's lack of athletic ability got exposed yesterday.  BUF sped him up yesterday with constant blitzes and he couldn't get away and took a lot of big hits.  White's performance yesterday makes the decision to go back to Zach Wilson easy.  In White's 3+ games as a starter, I think at a minimum he's established himself as a long-term backup/spot starter.  He's a pocket passer with limited mobility and a decent arm who can move the chains.
– Corey Davis has been a disappointment.  There have been too many drops, tips for INTs, and strips for fumbles.  He needs to establish himself as a reliable WR for Wilson over the final eight games.
– Zach Wilson has had 3 games to watch and learn from White about the "checkdown / move the chains" portion of this offense.  We have to see that incorporated into Wilson's game, if we do we'll see a big jump in his performance and can be excited going into year 2 of his career.
– Mekhi Becton needs to come back healthy so the chemistry between him and Alijah Vera-Tucker can be established.  Because they are the only two who are assured of starting spots on the OLine going into next year.
– The defense has been putrid and must bounce back to at least an average level of performance.  As we all know the DLine drives this defense and it has been particularly disappointing.  Quinnen Williams and Sheldon Rankins haven't dominated the middle as we needed and John Franklin-Myers production has dropped since signing his contract.
– Going forward I want to see:
* At least a 4-4 record over the final eight games
* Mike LaFleur and Zach Wilson establish a smooth OC/QB chemistry
* Wilson implement the "checkdown" game into his arsenal and look like the #2 pick consistently
* Laurent Duvernay-Tardiff have the opportunity to replace Greg Van-Roten at RG and see if he's a long term answer
– As far as the draft is concerned thankfully we have four picks in the first two rounds. Because we have serious needs at pass rusher, long term RT and a replacement for Marcus
Maye at safety.  I could easily see us taking two pass rushers within those first four picks.  With Carl Lawson returning and two high draft picks maybe just maybe we would have the consistent pressure we've been looking for since the Sack Exchange.
That is my 2 cents, tell us what you think in our NY Jets message board.
Videos
Aaron Rodgers Injury Fallout & Jets/Bills Recap