Featured Editorials Game Recap
Zach Wilson Catching Some Heat Following 28-24 Loss to Brady's Bucs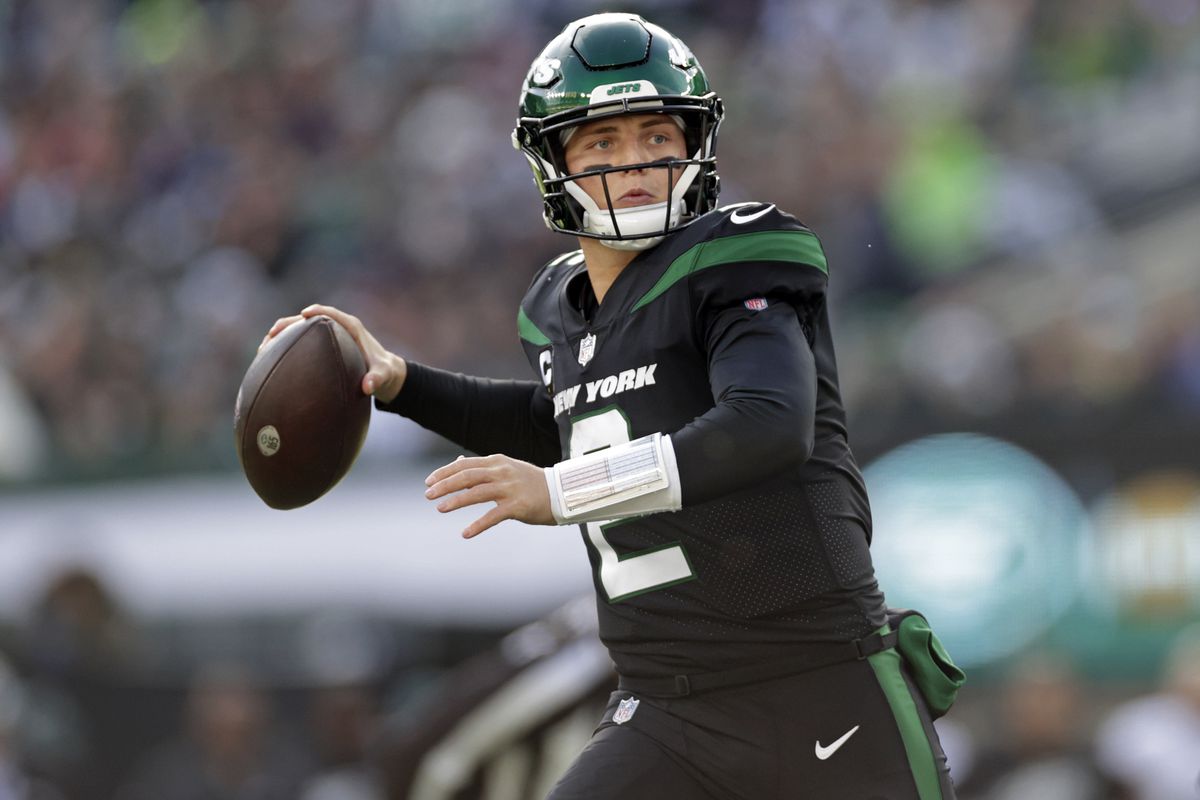 Despite turning in yet another solid performance under center for the New York Jets, quarterback Zach Wilson is taking some heat from fans and pundits for a late-game decision that played a role in Gang Green losing 28-24 to Tom Brady and the Bucs.
With a chance to put the game out of reach with just over two minutes remaining, Wilson called his own number on a 4th and 2 run deep in Bucs territory and was stopped in his tracks for no gain.  Brady would then take possession and march the Bucs down the field for the game winning TD with just seconds remaining in the game.
Should Jets fans be happy to see Wilson play yet another turnover free football game while playing with a depleted supporting cast?  Or are they justified in being angry at the quarterback for his 4th down decision despite all of the good he did on the day?
Let us know in our forums.
Videos
Aaron Rodgers Injury Fallout & Jets/Bills Recap