Saleh On Why He Didn't Attend the Combine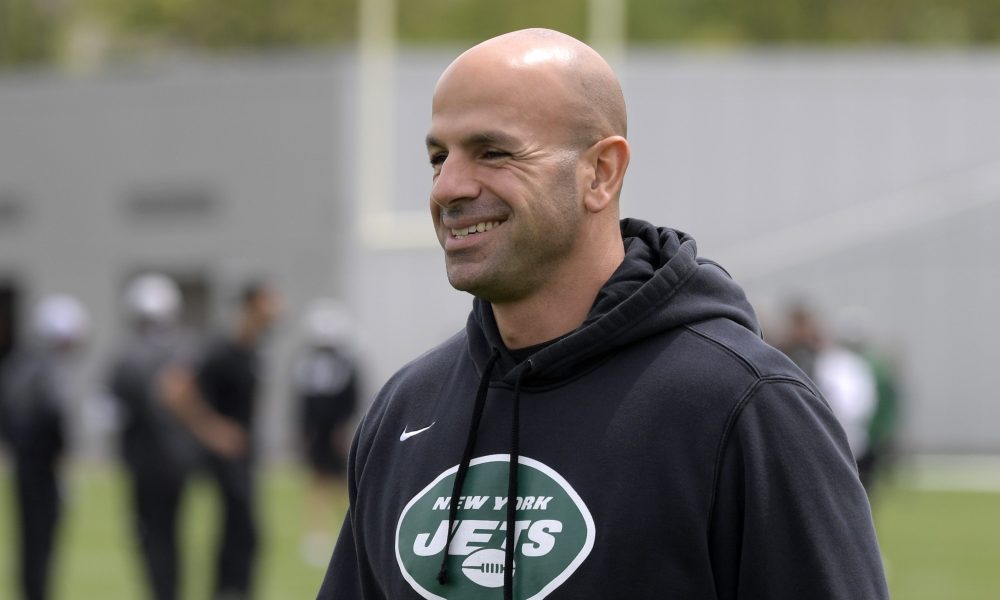 The New York Jets and Giants aren't supposed to be on the same page about most things. Despite both representing New York, they're very much competitors and one would love nothing more than to see the other fail while going on to find Super Bowl success.
The teams do have plenty in common. They share the same home stadium in New Jersey and have both been struggling as of late. They've both hired and fired new general managers and head coaches in the past few years while both their young quarterbacks have proven to be very good very quickly.
Results have been similar too, so have betting outcomes. On that note, fans wanting to bet on either team would be pleased to know that bookmakers such as Caesars are offering promo codes for all residents in New York.
Amid the similarities, the teams are quite opposed when it comes to attending the NFL Combine, where the head coaches are concerned. Giants new HC Brian Daboll is really involved and is taking part in meetings with his players and personnel department, the latter led by new GM Joe Schoen.
Jets GM Joe Douglas is in Indianapolis but coach Robert Saleh prefers to be home doing other work while surveying proceedings on the Combine front remotely.
"Obviously there's a million different ways to do things," Saleh explained. "We feel great about where we are in regards to the [Combine]. Really felt for us it's just a more efficient way to utilize our time. As you guys know, at the [Combine] there's a lot of medical checks, there's a lot of testing, there's a lot of poking and prodding of the players, so there's a ton of downtime.
"We felt like it would be a great use of our time to stay here, dive deep into the draft, work on free agency, revisit the Senior Bowl. So, we've gotten a lot of work done."
Most NFL teams have their head coaches in Indianapolis. Saleh, as well as the San Francisco 49ers' Kyle Shanahan and Los Angeles Rams HC Sean McVay, have chosen to stay put.
It's clear that most teams in the NFL place value in having the coach join the personnel department in the flesh.
Publication Outkick contacted some coaches and player personnel recently to inquire as to whether there's a distinct advantage in a team's coach attending the Combine. Of course, all of them are in attendance so it wasn't expected that they would have said anything to the contrary of coaches being there being advantageous.
They all said coaches joining personnel departments is optimal, not least due to the time a coach might spend around a prospect. There's also the creation of an opportunity for coaches and other staff to bounce ideas off each other while they're all actually on site.
The Giants' Schoen, who came in last month, reckons having Daboll and others in the room for meetings with prospects gives teams an edge.
"Yeah, absolutely," he said. "I think when a coaching staff and a personnel staff are aligned on a pick, I think those are sometimes your best picks and they're also the type of people you want in the building.
"I think sometimes we throw some soft tosses maybe to the coaches, 'Hey, this guy's pretty good,' and they pay a little bit more attention to those guys at the Combine and now you get them on board. We have the players we like and then some of our job is 'OK, how do we navigate it to get the coaches to where we are?' And this is the start of that process."
Videos
Aaron Rodgers Injury Fallout & Jets/Bills Recap