Featured Editorials Game Previews
Jets vs Bengals; Week 2 Game Preview/Matchups to Watch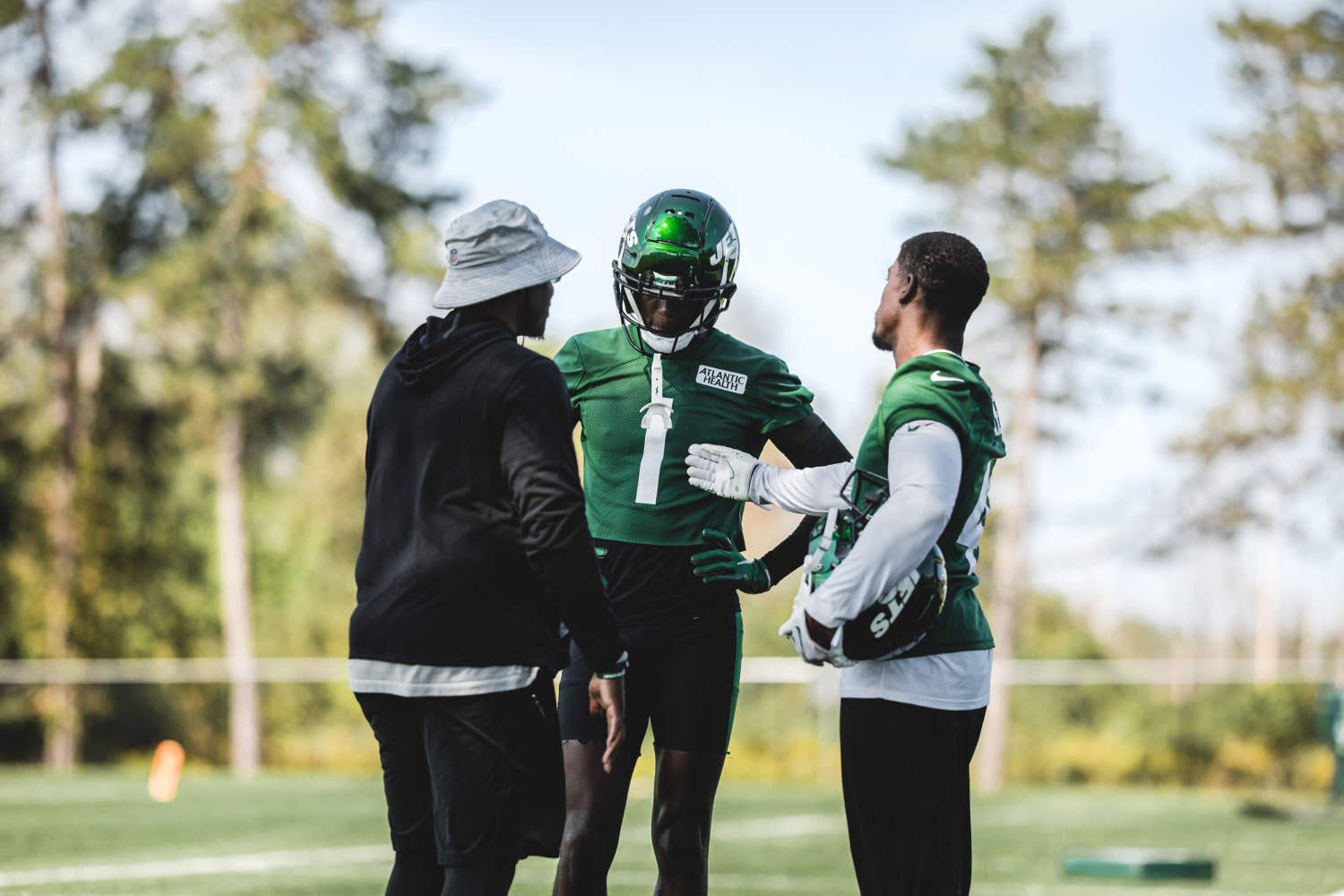 Game Information
Cincinnati Bengals (-4.5) @ New York Jets (45.5 O/U)
Date/Time: September 25th, 2022, 1:00PM EST

Announcers: CBS – Ian Eagle, Charles Davis, Evan Washburn

Location/Weather: MetLife Stadium, East Rutherford, NJ (high 76℉, 5-10mph winds, 8% chance of rain)

Referee: Jerome Boger (18 years experience)
Bengals 2022 Season Leaders
Passing: Joe Burrow (57/89, 64.0% comp, 537 yards, 3 TDs, 4 INTs)

Rushing: Joe Mixon (46 att, 139 yards)

Receiving: Ja'Marr Chase (15 rec, 183 yards, 1 TD)

Tackles: Germaine Pratt (13)

Sacks: B.J. Hill, Sam Hubbard (1)
Jets/Bengals History
Jets lead series 18-10-0

Last Matchup: 2021, Week 8; Jets win 34-31

2010: Jets beat Bengals in Week 17 (37-0) to advance to AFC Wild Card, where they again beat the Bengals 24-14.
Matchups to Watch
Entering Week 3, Bengals QB Joe Burrow ranks 2nd in pass attempts/game with 44.5, behind only Joe Flacco (51.5). If that's any indication of what is to come Sunday, you can expect a ton of passing from both teams. That being said, the Jets front 4 will need to dominate their 1-on-1s and create pressure on Burrow. According to PFF Premium Stats (brought to my attention by Joe Marino of The Draft Network), Joe Burrow has a pressure rate of 30.9%, which is 17th in the NFL, with a league average of 31.6%. However, he also has the worst pressure to sack rate (how many pressures turn into sacks) in the league, 38.2%, with the average being 18.7%. That means it's all up to the defensive line of the Jets to take over the game and force Burrow into poor decisions.
Ahmad Gardner vs Ja'Marr Chase
This will be the third week in a row that I am highlighting Gardner, and for good reason. He had a great performance Week 1 against a lackluster Ravens WR corp, but was "down to Earth" last week against Amari Cooper, surrendering his first career TD. Chase was mostly held in check last week by Cowboys CB Trevon Diggs, but when the Bengals need a big play, they are not afraid to dial one up for #1. Gardner will need to play more like he did in Week 1 to give the line a chance up front.
Keys to Victory
Utilize your 2TE packages more often, especially in the first half. If C.J. Uzomah is healthy, it will be a big boost to the run game, and open up the play-action pass game against a defense that is susceptible to the fake. Last week, out of 35 first half offensive plays, the Jets offense only ran four from 12P, while 23 were in 11P. For a team that claims to be a "12 Personnel team", the game plan this week should be to get back to your core philosophies on offense.
CIN runs a 4-2-5 defense primarily, but when DAL ran 12P, they switch to a 3-4 look adding backup NT 68 Josh Tupou to the front. The #Jets can take advantage of this from zone with Wilson in slot vs S (this pic is Bates), or in Cover-1 man to the outside with a "hole" shot. pic.twitter.com/G0OZHVKpE1

— Dylan Tereman (@DTereman) September 21, 2022
Despite the tendencies of Jeff Ulbrich and his defense, the Jets need to run more 2-high safety shells, meaning Cover 2 or "Quarters" (Cover 4) looks. According to Sharp Football Analysis, New York ranks 29th in the league in usage of Cover 2 this year, a mere 1.7%. It has been well documented that Joe Burrow has struggled against Cover 2 so far this year, which is what helped the Steelers and Cowboys both in beating the Bengals. If the Jets committ to running more 2-high looks, unlike they did in their matchup last season (9.8% of Burrow's dropbacks), it could pay dividends in the form of turnovers.
Predictions
Both Breece Hall and Michael Carter will score a rushing TD.

Ahmad "Sauce" Gardner gets his first career INT.

Carl Lawson has 2 sacks against his former team.
Despite the talent advantage in favor of the Bengals, the Jets are trending upward compared to their Week 3 opponent. While there is always a chance that last week's win was a mirage, it's hard to deny this young team of their heart and competitive spirit. If New York can come out firing again on offense, this time with a little more help from the defense, this has the making of another one-score ball game. This time, I'm taking the Jets to win over a slumping team that doesn't matchup well against the Jets schematically. Imagine: the New York Jets could be 2-1.
Videos
New York Jets OTA Presser Takeaways, Aaron Rodgers' Impact and Summer Delusion