JetNation Top 10; Jets Fall Out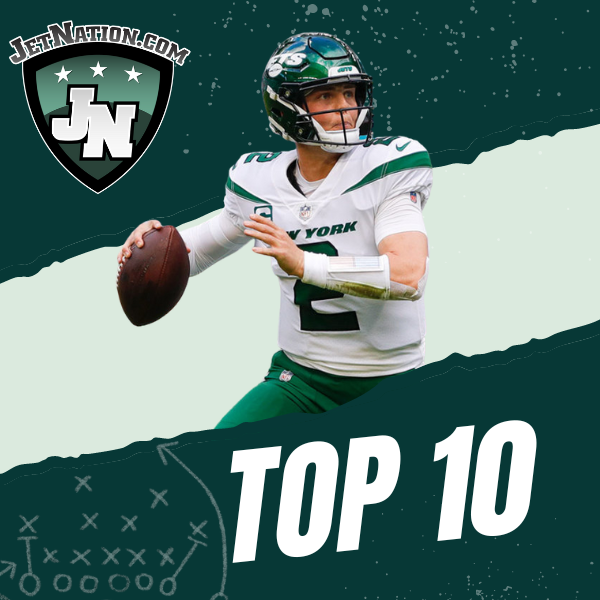 Philadelphia Eagles 7-0 (Last Week: 1) Pittsburgh was no more than a speed bump on the way to 7-0. The Texans, Commanders, and Colts, are next for the Birds who are on their way to a 10-0 start.
Buffalo Bills 6-1 (Last Week: 2) The Bills will need to fight themselves in not overlooking the Jets as the one-loss Vikings loom in week ten.
Kansas City Chiefs 5-2 (Last Week: 3) The Chiefs had an extra week to prepare for the streaking Titans.
Minnesota Vikings 6-1 (Last Week: 4) The Commanders shouldn't be overlooked this week. If the Vikings stay focused, they get to measure themselves with a trip to Buffalo the following week.
Dallas Cowboys 6-2 (Last Week: 6) Dallas may have a backfield controversy with the impressive play of Tony Pollard. Ezekiel Elliott's value to the team far exceeds his value on the trade market.  Having two capable backs is a nice problem given the way injuries are impacting teams this season.
Tennessee Titans 5-2 (Last Week: 9) The Titans have won five straight. They get to show everyone just how good they are in Kansas City this coming Sunday night.
Baltimore Ravens 5-3 (Last week: 8) The Ravens face a difficult trip to New Orleans. If they can play to their talent level, the schedule sets up nicely for Baltimore to run off an impressive streak and take control of their division.
Miami Dolphins 5-3 (Last Week: Unranked) The Dolphins biggest question is health. With all their parts functioning normally, Miami is a contender in the AFC.
San Francisco 49ers 5-3 (Last Week: Unranked) Christian McCaffrey was a huge pickup for the Niners. If Deebo Samuel and George Kittel can stay healthy, the Niners are the NFC West favorite.
Seattle Seahawks 5-3 (Last Week: Unranked) The Seahawks find their way into the top ten in a season where nobody expected them to come close. Pete Carroll should be considered for coach of the year honors if Seattle plays to this level for the remainder of their schedule.
Videos
Aaron Rodgers Injury Fallout & Jets/Bills Recap