Week 9 Buffalo Bills Game Info/Matchups to Watch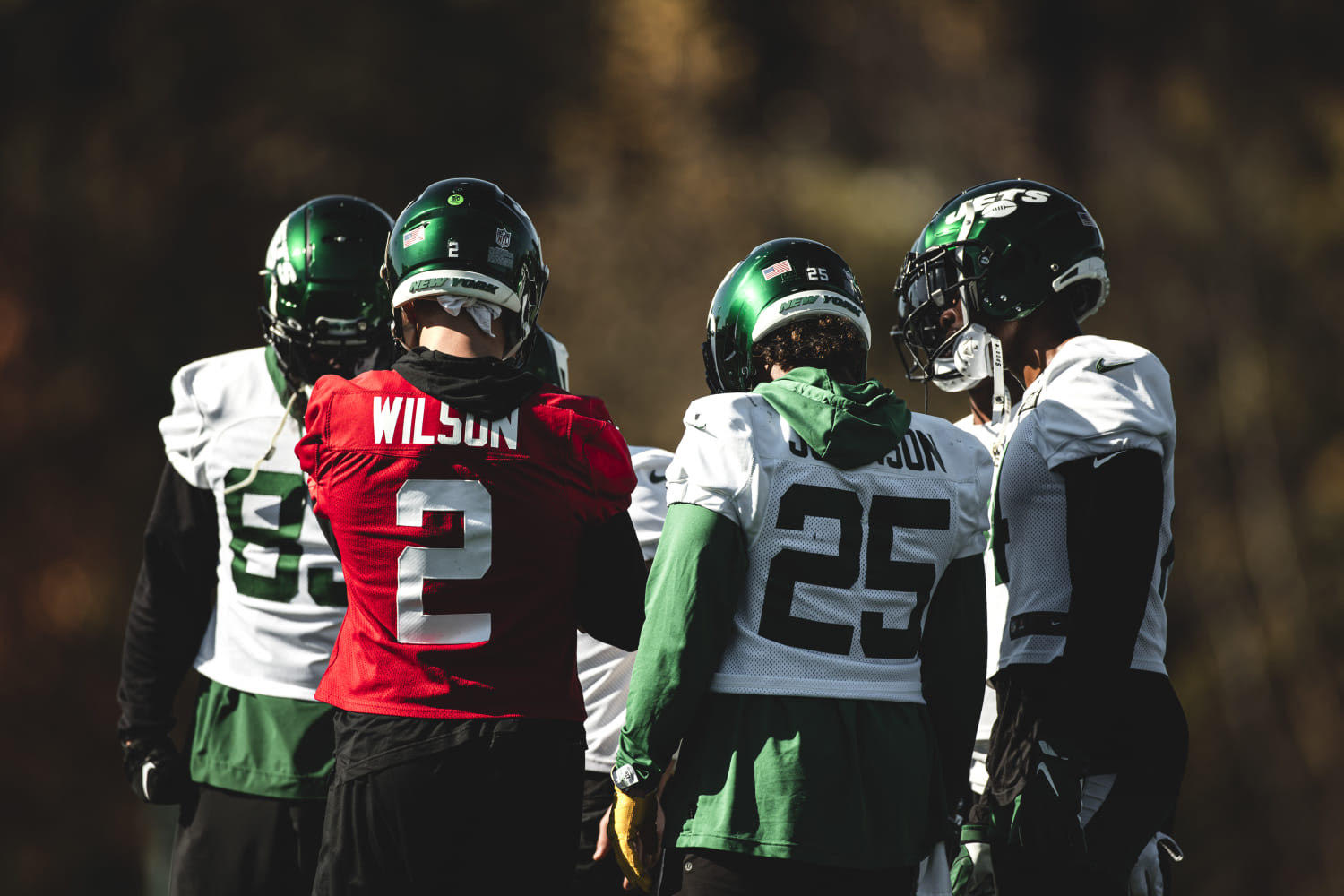 Game Information
Buffalo Bills (-11.5) @ New York Jets (45.5 O/U)

Date/Time: November 6th, 2022, 1:00pm EST

Announcers: CBS – Ian Eagle, Charles Davis, Evan Washburn

Location/Weather: MetLife Stadium, East Rutherford, NJ (75℉/10-15 mph winds/13% chance of rain)

Referee: Land Clark
2022 Season Leaders
Passing: Josh Allen (173/264, 65.5% comp%, 2,198 yards, 19 TDs, 6 INTs)
Rushing: Devin Singletary (71 att, 323 yards, 0 TD)
Receiving: Stefon Diggs (55 rec, 764 yards, 7 TDs)
Tackles: Tremaine Edmunds (52)
Sacks: Von Miller (6.0)
Interceptions: Jordan Poyer (4)
Jets/Bills History
BUF leads all-time series 67-56-0

Last Matchup: 2021, NYJ lost 27-10

Last Jets Win: 2019, NYJ won 13-6
Matchups to Watch
Sauce Gardner vs Stefon Diggs
As Hall of Fame wide receiver Terrell Owens once said, "get your popcorn ready!" By now, I feel as though any opposing team's elite-level wideout is going to warrant this entry, so once again Sauce Gardner is my main matchup to watch. The battle between he and Stefon Diggs is going to be one that fans will appreciate for years to come. One of the best route runners in the game, Diggs comes in with 7 touchdowns on 55 receptions, and is unquestionably the hardest challenge to date for the Jets' rookie corner. I don't expect it to always look pretty for New York's 4th overall draft pick, but these games can easily propel Gardner into the discussion as a top cornerback in the league. Look for Sauce to lock up with Diggs in man coverage, particularly on third downs, something he has excelled at so far this season.
Jets Tight Ends vs Bills Safeties
The Bills have suffered two substantial injuries to their safety room, with both starters Jordan Poyer (elbow) and Micah Hyde (season-ending neck injury) out for this game. That means second-year defensive back Damar Hamlin had to step into a major role moving forward for Buffalo, starting the last four games. Although I don't see many scenarios where Hamlin will be locked onto TE Tyler Conklin or C.J. Uzomah in man coverage, I thought it was a matchup to note because Hamlin is allowing an 85.7% catch rate (6/7) on the season. That means Conklin has a chance to find continued success with seam routes and glance routes stemming from the RPO game. The other new starter at safety is Jaquan Johnson, who has allowed 5 catches on 5 targets and 1 touchdown this season. This could be the weak link the Jets need in an otherwise championship-caliber defense. If Wilson can find his tights ends early and often, it will open up more of the playbook for this offense.
Keys to Victory
Limit Josh Allen on the ground. Force another Bills runner to beat you Sunday, so you don't need to assign an extra box defender to "spy" Allen. Apply pressure with the front four, using the stunts and twists that have been a proven success, and try to keep Allen inside the pocket. Let your backend of the defense do their thing in coverage against an elite group of pass-catchers. When "on the run" or scrambling this season, Josh Allen has 26 rushes for 245 yards, according to PFF. He is also 2nd on the Bills in total rushing yards, 17 behind running back Devin Singletary. 67.6% of Allen's yards come after contact as a runner (207 of 306), so the first tackler to him needs to make sure they wrap him up until help arrives. He also has 15 missed tackles forced, as well as 12 runs of ten or more yards. Discipline will be imperative for this entire defense on Sunday.
Keep Zach Wilson within the timing of the play. This is obviously easier said than done, and will ultimately fall on Wilson's shoulders alone, but until he learns to consistently operate inside the framework of the designed play, things will not look easy for this offense. Offensive coordinator Mike LaFleur had playmakers schemed open several times against the Patriots, and Wilson simply refused the "boring" play in order to attempt the heroic one. If these same critical errors return with Wilson to MetLife on Sunday, the Jets will have no chance to overcome it, no matter how well the defense plays. Wilson told the media this week that he has learned from his mistakes and knows he has to trust his defense to get the ball back for him.
Predictions
The Jets offense will not score a touchdown

Josh Allen will be held under 245 yards passing

Denzel Mims and Elijah Moore have 3+ receptions each
"There are still a lot of stripes we have to earn, but at the same time, the progress that these young guys are making and the things that we've been able to do in all three phases of football have been exciting, but we still have a long way to go." Robert Saleh said when asked how he would assess the team at the halfway point of the season. Obviously, the Jets know that for all the good they have already done this season, they are far from their end goal. Most of the mistakes being made are correctable, which makes it easier, but until they get cleaned up there will be more bumps in the road. Most of the resolutions will be found within Zach Wilson, proving he can take what's available on any given play while living to see the next one. The Jets have been a fun story this year, but this game is just not theirs for the taking (yet). Fire up Greg Zuerlein! The Jets head into a much needed bye week at 5-4.
Videos
Aaron Rodgers Injury Fallout & Jets/Bills Recap