Week 10 NFL Thoughts; Sauce Gardner Edition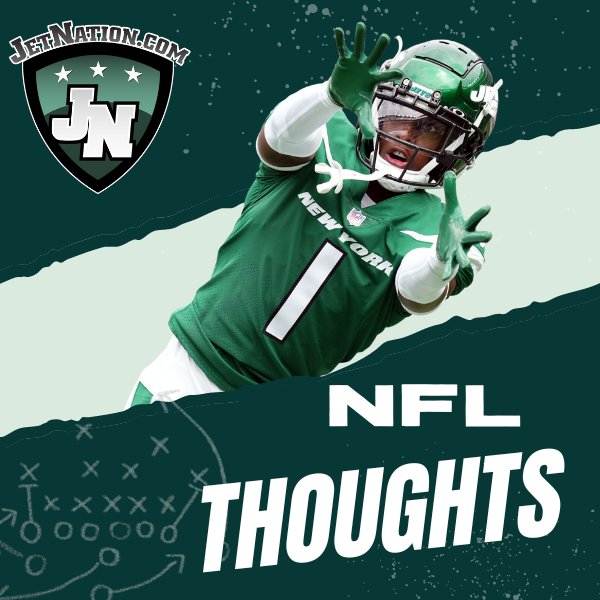 I am hoping that the injury to Josh Allen's elbow is nothing major. The league is much more fun with him playing.
The Chiefs remind me of The Freeze in Atlanta. 'The Freeze' races people around the warning track at Braves games.  He lets them get a huge head start before running them down and passing them easily.
I am glad I don't work for Jim Irsay.
Is your favorite team 5-4 or better? They would be in first place in the NFC South.
I'm not sure there has ever been so much competition for NFL Offensive Rookie of the Year. Kenneth Walker has the edge at this point, but there are at least six viable candidates in the mix, including Garrett Wilson of the Jets. Wilson is a bit of a longshot at this point, but things can and will change over the second half of the season.
Ahmad "Sauce" Gardner is the clear favorite at the halfway mark for Defensive Rookie of the Year and may be the best rookie of this class overall.
There are few things in the world working as hard as Odell Beckham's phone right now.
I am happy for Geno Smith. Some guys need a few years before they find their stride.  Smith has definitely done that this season in Seattle.
If the season ended today, the New York Jets would be the AFC's five seed in the playoffs.
It's not too early to start calculating the magic number for the Minnesota Vikings to clinch the woeful NFC North.
I had a nightmare where Justin Fields figured things out and turned into the 2010 version of Michael Vick.
The Buccaneers are 4-5 but they would still be the NFC's fourth seed in the playoffs because they are on top in the NFC South. I think Rob Gronkowski just started stretching out.
The New York Jets are going to be a very good bad-weather team, and I am here for it.

The eight African American Indianapolis Colts coaches are probably very excited about Jeff Saturday coming in from ESPN to take over.
Videos
Aaron Rodgers Injury Fallout & Jets/Bills Recap