Week 11 New England Patriots Game Info/Matchups to Watch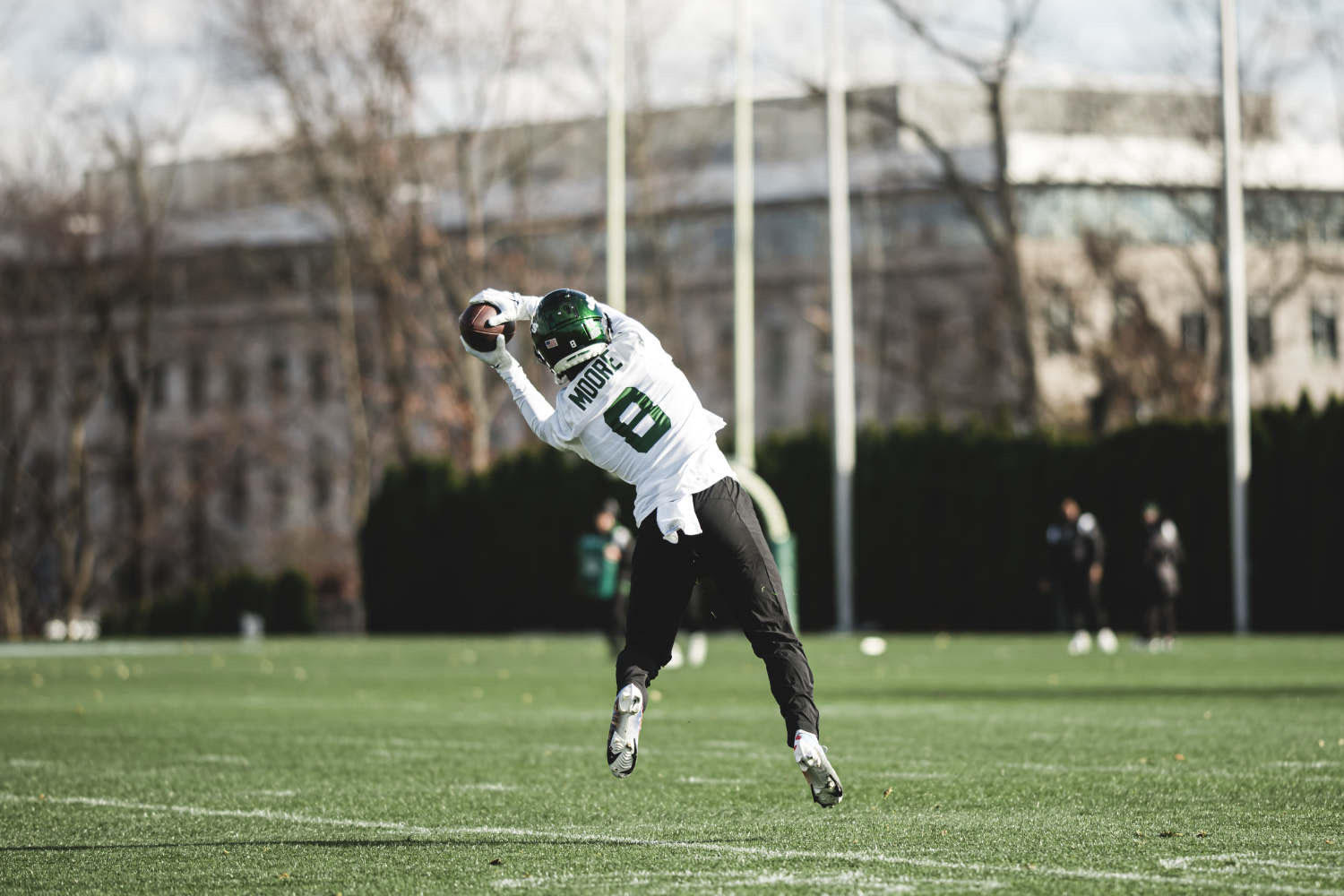 Game Information
New York Jets (+3.5) @ New England Patriots (38.5 O/U)
Date/Time: November 20th, 2022, 1:00pm EST

Announcers: CBS – Kevin Harlan, Trent Green, Melanie Collins

Location/Weather: Gillette Stadium, Foxborough, MA (38℉/20 mph winds/0% chance of precipitation)

Referee: Carl Cheffers
Season Leaders
Passing: Mac Jones (66.1% comp, 1,140 yards, 4 TDs, 7 INTs)
Rushing: Rhammondre Stevenson (129 att, 618 yards, 4 TDs)
Receiving: Jakobi Meyers (40 rec, 457 yards, 3 TDs)
Tackles: Ja'Whaun Bentley (55)
Sacks: Matt Judon (11.5)
Interceptions: Devin McCourty, Jalen Mills, Jack Jones, Jonathan Jones (2)
Jets/Patriots History
NE leads all-time series 72-54-1

Last Matchup: Week 8 2022, Loss 22-17

NYJ has lost 13 straight games to NE
Matchups to Watch
Zach Wilson vs Patriots secondary
So far in his career, Wilson has faced the Patriots three times. In those games, he is 45/84 (53.5% comp), 616 yards, 2 TDs and 7 INTs, which leaves a lot to be desired for this matchup. Although he threw for a career-high 355 yards in Week 8 against this same defense, his 3 backbreaking interceptions were too much to overcome. If he can distribute the football efficiently to his playmakers, similarly to the Buffalo game, he will find success this Sunday.
Jets LBs vs Rhammondre Stevenson
In their first matchup this season, Stevenson gashed the Jets defense for 143 scrimmage yards, including a 35-yard rush to begin the 3rd quarter that set up the Patriots only TD of the game. The challenge will be up to the 2nd-level players to stop Stevenson, mainly Quincy Williams and Kwon Alexander. Reduce the amount of explosive plays for Rhammondre Stevenson and put the ball in Mac Jones' hands to make a play on this elite pass defense. The injury to Sheldon Rankins will add extra stress on the linebackers to come downhill and stop the run.
Keys to Victory
Limit Matthew Judon! The last time these two teams met, Judon was the NFL leader with 8.5 sacks. Now, three weeks later, Judon still leads the league in sacks with 11.0, despite not getting a sack on Zach Wilson in their first meeting this season. The Jets offensive may be without a budding star in RG Nate Herbig, so John Benton may be deploying yet another combination up front on offense. Cedric Ogbuehi is expected to start at RT while rookie Max Mitchell is still recovering from a knee injury, and newly signed G Laurent Duvernay-Tardiff may need to be elevated as insurance depth for the game. Don't let New England's front led by "Red Sleeves" ruin the day.
Keep using the quick game passing with RPO-style concept mixed in on early downs. Mike LaFleur has done a great job this season of adjusting his game plans on a weekly basis to put Zach and the offense in the best position to succeed. Against the Buffalo Bills, getting the ball out of Wilson's hands in under 2.5 seconds (19 of 25 pass attempts) was able to mitigate Von Miller and the Bills' elite pass rush, allowing only 3 total pressures and 2 sacks. With the injuries to the offensive line and Corey Davis, the team's best run blocker, out for this game, the Patriots are going to put an onus on pressuring Wilson.
Get Elijah Moore involved again in this offense. It has been 4 games since Moore has seen even a target in this offense, including sitting out of the Broncos' game due to a coaching decision surrounding his trade request. Whether or not the coaching staff was using this stretch as a "punishment" for Moore, it's time to reintroduce him to the offense and utilize his skill set to help beat the Patriots. He is a man-beater as a route runner, and New England loves to deploy man coverage, especially on 3rd downs. Manufacture touches for one of your special playmakers and stop jumping through hoops as to why you can't. This offense can reach new heights with the involvement of #8.
Predictions
Elijah Moore scores a touchdown

The defense sacks Mac Jones 4+ times

Zach Wilson has 1 or less turnovers
Many inside the Jets' locker room believe that the Week 8 matchup was one they let slip away. This is a quick turnaround opportunity for revenge, and this team is licking their chops to get back out there and prove they are the better team. On paper, that is a fact. They are the better team from an overall talent and potential standpoint. That means this game will come down to coaching and execution. Can the coaches put their players in a better position to win against the game's greatest coach Bill Belichick? Can the players execute the game plan efficiently to snap the 13-game losing streak? I believe this week they can. With first place in the AFC East on the line, and a chance to control your destiny down the stretch, this team is going to come out ready to go. Jets win and snap the streak!
Videos
Aaron Rodgers Injury Fallout & Jets/Bills Recap