Zach Wilson Flops on Field; Does Worse in Post-Game Presser Following Jets Ugly 10-3 Loss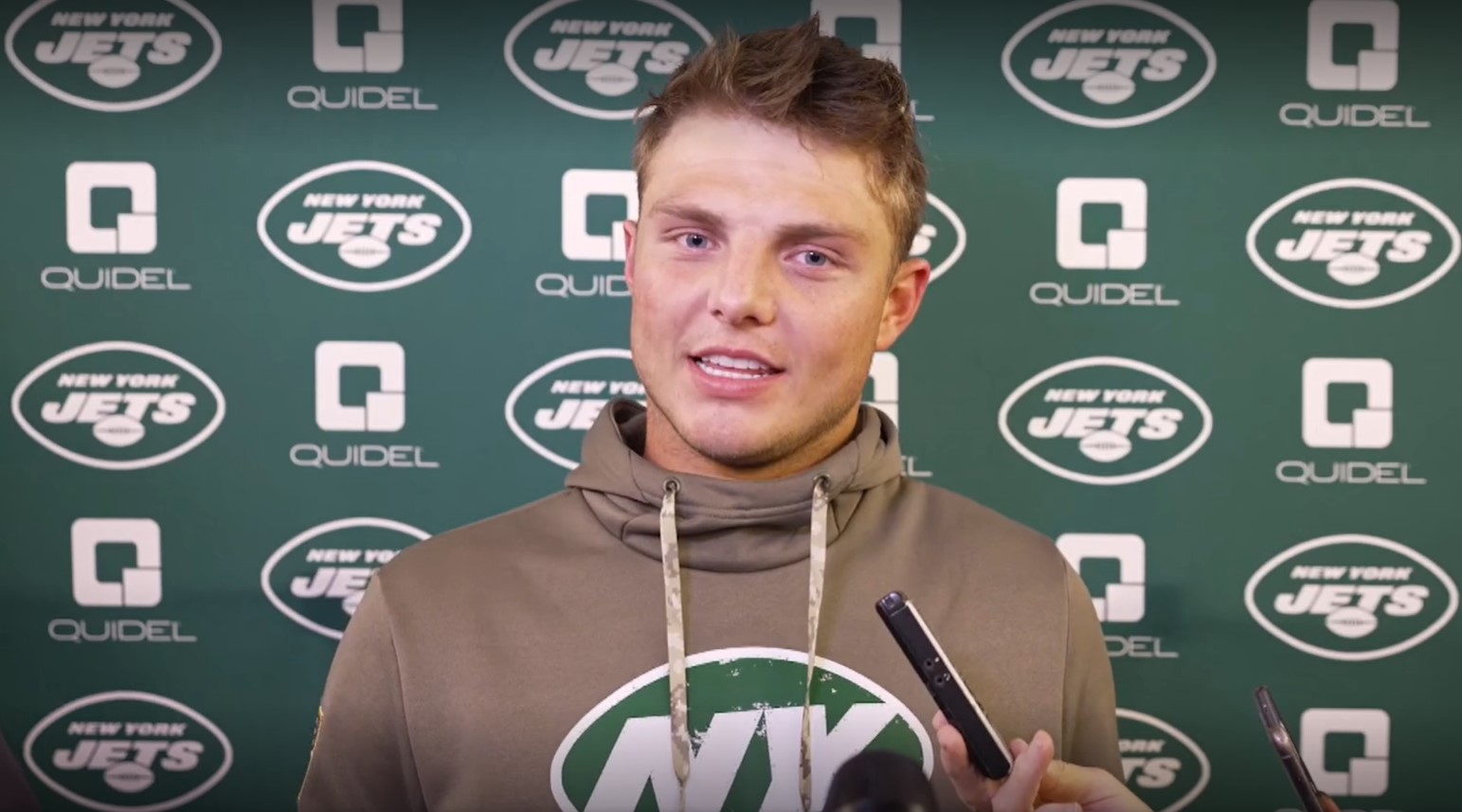 When the final whistle sounded, nobody could have blamed you for thinking you'd seen the worst Zach Wilson had to offer in his team's 10-3 loss.  You would have been wrong.
In falling to the Patriots in the final seconds of one of the ugliest offensive performances you will ever see, Jets QB Zach Wilson would go just 9 of 22 for 77 yards.  He would watch Patriots defenders drop three interceptions when he wasn't missing open receivers in just about every possible way.  He was long, he was short, he was too far to the left or right.  You name it, Wilson did it.  But then the post-game press conference started, and Wilson's words made his play look masterful.
When asked about the team's struggles on offense and lack of production, Wilson would cite the weather and the field's windy conditions.  Yes, the same conditions that Patriots QB Mac Jones went 23 for 27 in.  Then, when asked if he let the defense down in failing to win on a day when they allowed just 3 points, without hesitation Wilson replied "No, no" before leaving the podium.
There was perhaps no better response to Wilson than Richard Sherman, the future Hall-of-Fame cornerback who once played for Robert Saleh in San Francisco.
Wow. 9 completions the entire game and 10 punts. You have let Defense down. https://t.co/lYLXjk7pL6

— Richard Sherman (@RSherman_25) November 20, 2022
Citing the fact that Wilson had just 9 completions to the Jets 10 punts, Sherman simply tweeted "You have let the defense down".
Wilson is a young player with a lot to learn.  And as we saw today, may have just as much to learn about how to perform off the field as he does on it.
Videos
Aaron Rodgers Injury Fallout & Jets/Bills Recap