JetNation NFL Power Rankings Week 12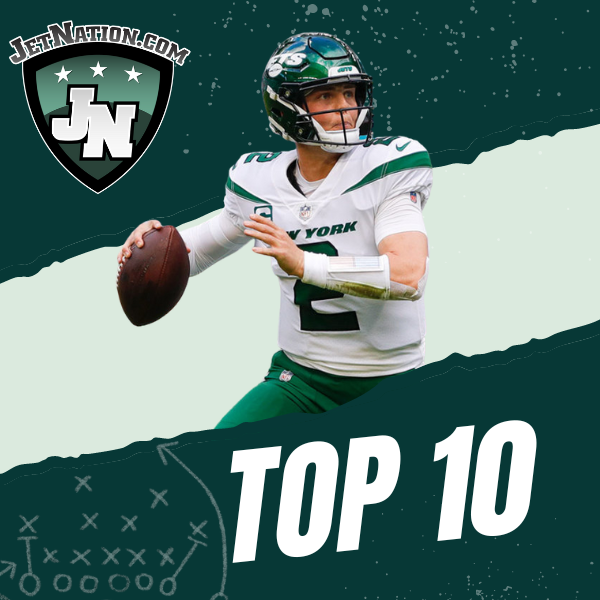 JetNation NFL Power Rankings
Week Twelve
1. Kansas City Chiefs 8-2 (Last Week: 1) The Chiefs have won four straight games, and they have the lead in the AFC race for home field. With their toughest games behind them, things look like they will run through KC again.
2. Philadelphia Eagles 9-1 (Last Week: 2) The Eagles were tested by the rejuvenated Colts. It was a solid road win for Philadelphia. The division-rival Cowboys did Philly a solid in rocking the Vikings, putting Philly back in sole possession of the NFC top seed.
3. Buffalo Bills 7-3 (Last Week: 4) The Bills got started slow but then took care of business against Cleveland. The quick turnaround into and out of snowy Buffalo may be as big a challenge as playing the streaking Lions on Thanksgiving Day.
4. Baltimore Ravens 7-3 (Last week: 5) The Ravens have won four straight games. They may double that to eight straight with four losing teams on the schedule next.
5. Miami Dolphins 7-3 (Last Week: 6) The Dolphins host the Texans this week. Miami then goes on the road for three difficult games concluding with a trip to Buffalo. We will know how serious the Dolphins are as a contender by the end of that stretch.
6. Dallas Cowboys 7-3 (Last Week: 7) Dallas played their most complete game of the season in blowing out the Vikings in Minnesota. They host the Giants on Thanksgiving in a battle for sole position of second place in the division.
7. Minnesota Vikings 8-2 (Last Week: 3) Only the Jets were more disappointing than the Vikings on Sunday. Nobody sees this team as a real contender following the miserable performance against the Cowboys. They get the Pats at home this week to try to rebuild their confidence.
8. San Francisco 49ers 6-4 (Last Week: 8) The Niners commanding win against Arizona has them in control in the disappointing NFC West. They have three straight home games before a tilt with Seattle that may determine the division crown.
9. Tennessee Titans 7-3 (Last Week: 9) The Titans are still the quietest AFC contender. The Bengals come to town this week in a test for the dark horse Titans.
10. Cincinnati Bengals 6-4 (Last Week: Unranked) The AFC champs have won four of five. The next two weeks will shape the Bengals post season chances as they travel to Tennessee and host the Chiefs.
Videos
Aaron Rodgers Injury Fallout & Jets/Bills Recap