Saleh got it Right; Calling for Jets to Back Zach Defies Logic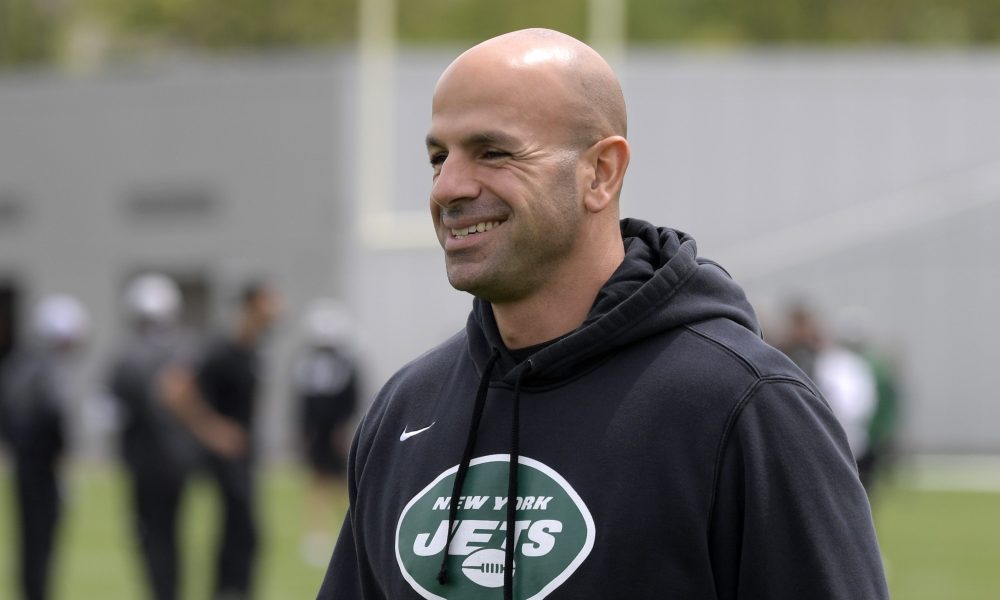 Following his team's heartbreaking 10-3 loss at the hands of the New England Patriots last Sunday, Jets head coach Robert Saleh had an important decision to make.
Option A: Stick with his floundering quarterback and hope his defense and running game can continue to carry his team to victories?
or
Option B: Does Saleh bench his young signal caller, who is arguably the worst player at his position in the NFL right now, and try to inject a bit of life into his offense?
Zach Wilson this season:
•4 TDs (34th)
•1,279 passing yards (31st)
•55.6 completion percentage (36th)
•72.6 QBR (35th)

Flacco time for the #Jets? pic.twitter.com/004BFl17l3

— Michael Balko (@MichaelBalkoJr) November 22, 2022
It was an easy call and Saleh got it right.  It's Zach Wilson to the bench, and Mike White under center.  In no way does this mean White is a more talented player or that he has a higher ceiling.  What it does say is that the Jets want to win football games right now and asking their defense to continue doing that for them isn't sustainable.
At some point, the Jets need a quarterback who will find the open receiver and give him a chance to make a play on the ball.  Even if White were to miss the mark and turn the ball over at a higher rate than Wilson, the Jets can live with that as long as there are some touchdown passes along the way.  That's not happening with Wilson, who is on pace for just 8 touchdown passes.  Eight.  In the year 2022.  Inexcusable.
With Wilson under center, the Jets had a quarterback who, time and again, wasn't seeing (or wasn't throwing to) wide open receivers.  Wilson wasn't trusting his eyes and he was terrified at the sight of pressure.  Too often Wilson would either bail on a clean pocket, or flat out refuse to hang in to take a hit while looking to complete a pass down the field.  That's in the job description of an NFL quarterback, and right now it's one of the many aspects of his job at which he is failing.
There are still those fans clamoring for Wilson.  "How will we know what we have if he sits"?  That's the problem.  As Wilson continues to hold on to the ball too long and fail to find the end zone, the Jets are finding out that what they have is a QB who is holding the rest of the team back.
The Jets haven't sniffed a playoff game in over 10 seasons.  Right now their defense is playing at a championship level.  That type of defense doesn't call for elite QB play.  it calls for a quarterback who can consistently get you in to the end zone.  Will Mike White be able to get the job done?  That's something that nobody knows.
But what everybody knows, is that Zach Wilson can't.  Not right now anyway.  Giving White a shot tells the other 52 guys on the roster (and the fan base), that the team isn't willing to throw away a potentially special season on just one player.  Anyone calling for Wilson to stay on the field to produce nothing on offense couldn't be more off the mark.
Videos
New York Jets OTA Presser Takeaways, Aaron Rodgers' Impact and Summer Delusion