JetNation NFL Power Rankings – Week 14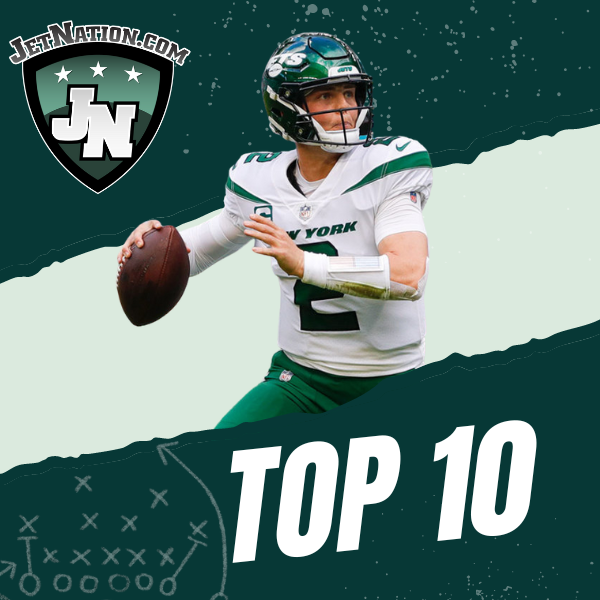 JetNation NFL Power Rankings
Week Fourteen
Philadelphia Eagles 11-1 (Last Week: 2) The Eagles battered a decent Tennessee team Sunday. They are the class of the league right now, regardless of whether the media or the fans realize it.
Buffalo Bills 9-3 (Last Week: 3) The Bills put the Patriots' season on the brink. They can do the same to the Jets this week with a home win.
Kansas City Chiefs 9-3 (Last Week: 1) The Chiefs have trouble with the Bengals. They need to figure out the problem because Cincinnati will be in their way in January.
Dallas Cowboys 9-3 (Last Week: 5) The running game has taken a major step forward for Dallas. It will keep the Cowboys around late in January if they can keep it going.
Cincinnati Bengals 8-4 (Last Week: 9) The Bengals had to win Sunday at home against the Chiefs and they did. Their fourth straight win puts them back among the upper-tier contenders in the AFC.
Minnesota Vikings 10-2 (Last Week: 6) The Vikings beat a solid Jets team by a hair Sunday. They seem a bit behind the true contenders for the conference.
San Francisco 49ers 8-4 (Last Week: 8) The Niners win against Miami Sunday is their signature victory thus far. San Francisco lost their starting quarterback in the process, and it may cost them any real shot at the Super Bowl.
Miami Dolphins 8-4 (Last Week: 4) The Dolphins struggled in protection against the 49ers pass rush. They will not win against good competition until they find a way to get some production from the running game.
Baltimore Ravens 8-4 (Last week: 7) Baltimore is nothing if not creative in finding ways to play tight games with bad competition. No reason to think their struggles against low-level teams will mean a long-term stay in the playoffs.
Washington Redskins 7-4-1 (Last Week: Unranked) The Commanders do nothing pretty, but they have only one loss in their last eight games.
Videos
New York Jets OTA Presser Takeaways, Aaron Rodgers' Impact and Summer Delusion