Zonovan Knight: What An Amazing UDFA Signing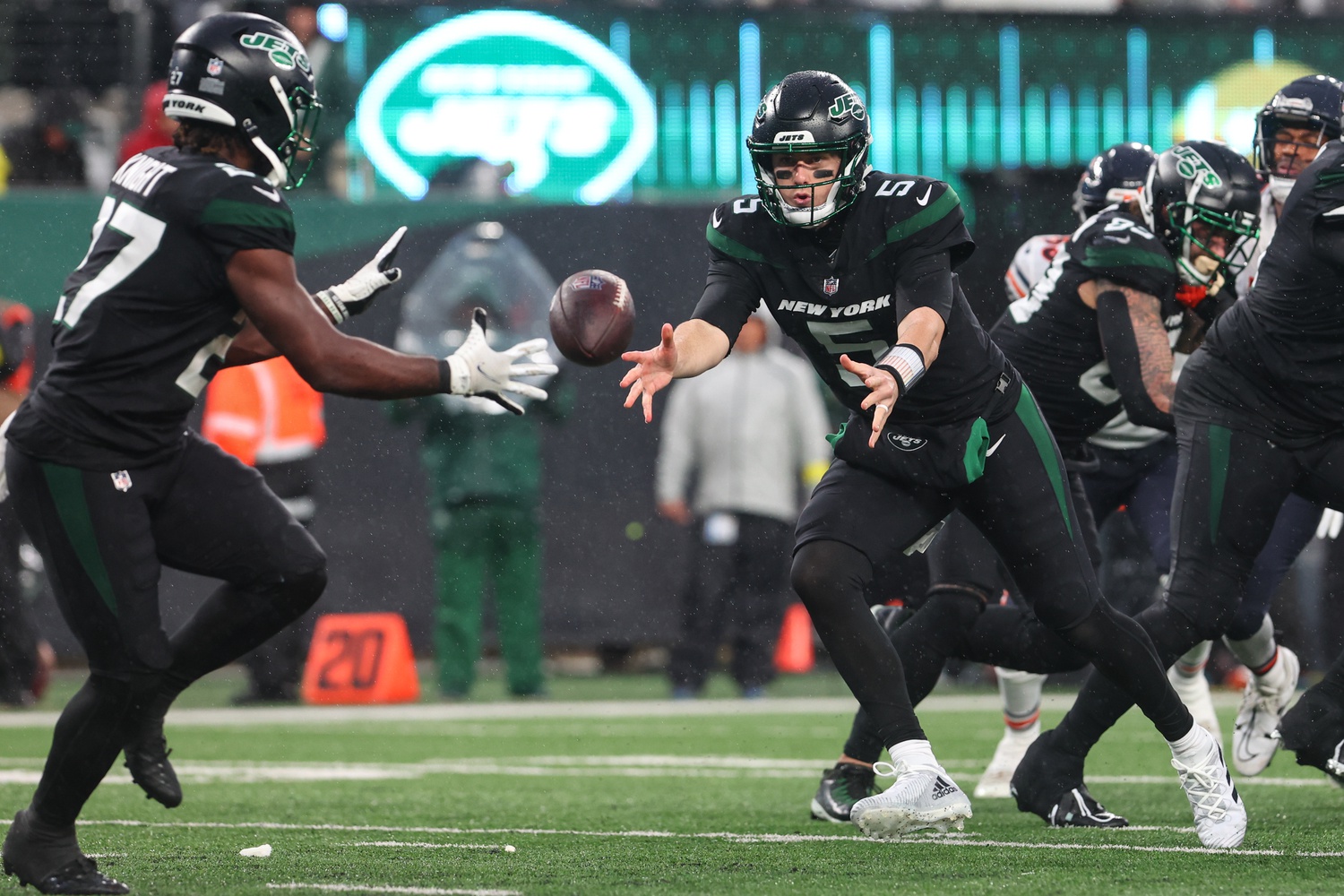 Week Fourteen NFL Thoughts…
I wonder if the Rams really wanted Baker Mayfield, or they just didn't want the 49ers to get him. After the game on Thursday night it doesn't matter, they are happy either way.
Blah, blah, blah another comeback for Tom Brady. He threw it 54 times, and the team scored 17 points.  It's not exactly a recipe for sustained success.
The Bengals are going to be a problem.
Somehow, I feel better after a loss with Mike White at quarterback than I did after a win with Zach Wilson at quarterback.
How long until Deion Sanders is getting looks by NFL teams?
The Eagles keep beating people and the nation continues to not respect them in the least.
The Lions are part of the graphic when anyone shows the current playoff picture.
Welcome to the NFL, Zonovan Knight. Has any team had a better draft / undrafted free agent signing record than the New York Jets did, like ever?
The NFC playoffs are going to have a distinctly NCAA men's basketball tournament feel.
I like that the Jets are back in playoff position. I don't like that they will go to Kansas City if the standings stay the way they are now.
The ESPN playoff machine is cool. It lets you play out different playoff scenarios. You can pick who will win all the remaining games and see where things would stand if you were correct. http://www.espn.com/nfl/playoffs/machine
I haven't watched the Manning brothers yet on Monday night. I haven't seen Yellowstone, any of the Housewives from any city or state, and I haven't seen This Is Us. I feel fine about all those things.
So, what is your thinking right now if you need a quarterback and Lamar Jackson is a free agent this offseason? I have so many questions.
Videos
New York Jets OTA Presser Takeaways, Aaron Rodgers' Impact and Summer Delusion