JetNation NFL Power Rankings, Week Fifteen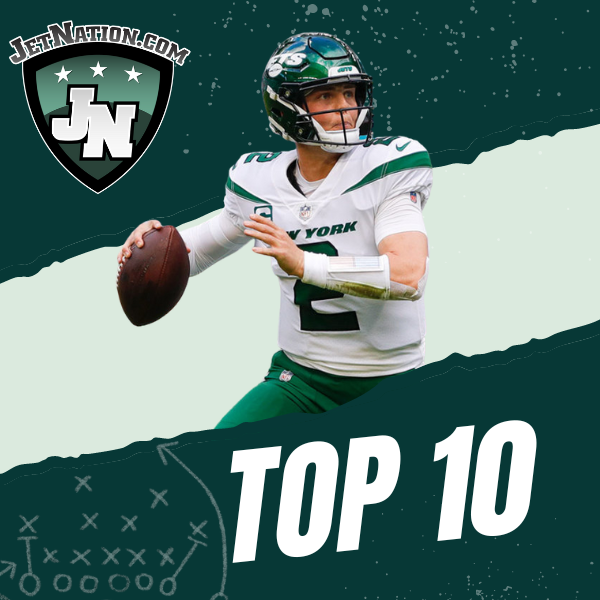 JetNation NFL Power Rankings
Week Fifteen
Philadelphia Eagles 12-1 (Last Week: 2) The Eagles put the Giants away early on Sunday. It was hardly a contest. Home-field advantage in Philadelphia's sights.
Buffalo Bills 10-3 (Last Week: 2) The Bills managed a victory against a motivated Jet team. Things aren't flowing as freely for Buffalo on offense as they were earlier in the season.
3. Kansas City Chiefs 10-3 (Last Week: 3) Sunday was an off day. The Chiefs made the anemic Denver offense look good but still managed to win. The remaining schedule is not challenging and should allow the Chiefs to finish with 14 wins. KC will be in line for home field if Buffalo missteps.
Dallas Cowboys 10-3 (Last Week: 4) Dallas has won four straight games. With Philly around, the Cowboys can only hope for the top wildcard spot.
Cincinnati Bengals 9-4 (Last Week: 5) The Bengals are rounding into form. Cincinnati can overcome injuries to their wideouts in the regular season, but the playoffs will be a different story.
San Francisco 49ers 9-4 (Last Week: 7) The Niners now have some separation in the division. Health was and is their biggest challenge. Purdy had a great debut, but how far can he take the team in January?
Baltimore Ravens 9-4 (Last week: 9) Baltimore is surviving week to week. The playoffs will be short for Baltimore unless they can get healthy at several positions.
Minnesota Vikings 10-3 (Last Week: 6) The Vikings' gaudy record is meaningless to most observers. The Vikings will need to win in the playoffs to prove themselves.
9. Los Angeles Chargers 7-6 (Last Week: Unranked) The Chargers got their best defensive effort against Miami Sunday in a game Los Angeles had to win. They have enough offense to beat anyone if the defense can hold teams to seventeen points.
10. Washington Redskins 7-5-1 (Last Week: 10) The Commanders are a playoff team as of today. It's not fun for anyone to play Washington.
Videos
New York Jets OTA Presser Takeaways, Aaron Rodgers' Impact and Summer Delusion