Week Sixteen NFL Power Rankings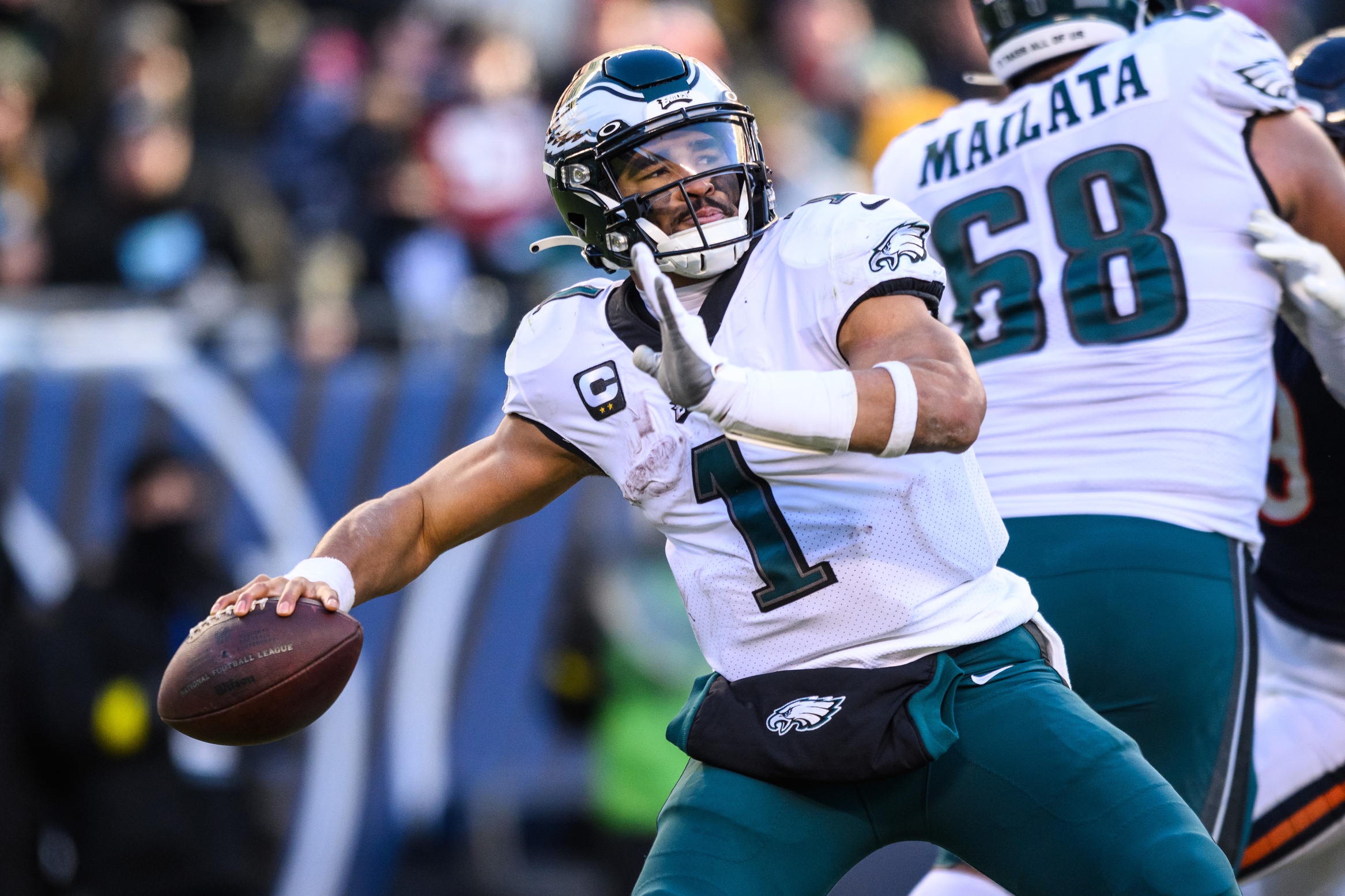 Week Sixteen
Philadelphia Eagles 13-1 (Last Week: 1) The only thing that derails this team's roll into the NFC Championship game is Jalen Hurts not playing.
Buffalo Bills 11-3 (Last Week: 2) The Bills are working a little too hard to win games, but they are still winning them. They will play most, if not all, their games at home in January, and it's hard to pick against them at home in the playoffs.
Kansas City Chiefs 11-3 (Last Week: 3) There's not much left in terms of drama for the Chiefs until the playoffs start.
Cincinnati Bengals 10-4 (Last Week: 5) The Bengals have won six straight, but only one of those was against a team that currently has a winning record. Cincinnati gets a visit from the Bills after this week's trip to New England. The Bills visit will be heavy with playoff ramifications.
San Francisco 49ers 10-4 (Last Week: 6) The Niners are the biggest threat to Philadelphia in the NFC, assuming both teams can stay healthy.
Dallas Cowboys 10-4 (Last Week: 4) Dallas is rapidly becoming an enigma. There is no more difficult team to gauge in the league.
Minnesota Vikings 11-3 (Last Week: 8) Speaking of enigmas…in the short term, the Vikings will celebrate the historic comeback win against Atlanta. In the long term, the game just adds to the questions about this team.
Los Angeles Chargers 8-6 (Last Week: 9) The Chargers should finish at 11-6. Their history tells us they will find a way not to do that.
Detroit Lions 7-7 (Last week: Unranked) The Lions are 6-1 in their last seven and have three winnable games left to play.
New York Giants 8-5-1 (Last Week: Unranked) The Giants rose up and won a game just when we thought they were about to fold up the tents. The last three games include trips to Minnesota and Philadelphia. The Giants are alive for the playoffs, but they will need to be better than they were in Washington Sunday.
Videos
NY Jets Phase 3 OTAs, Expectations and a Minor Calf Tweak with Greg Renoff