Trevor Lawrence vs Zach Wilson Was Hard to Watch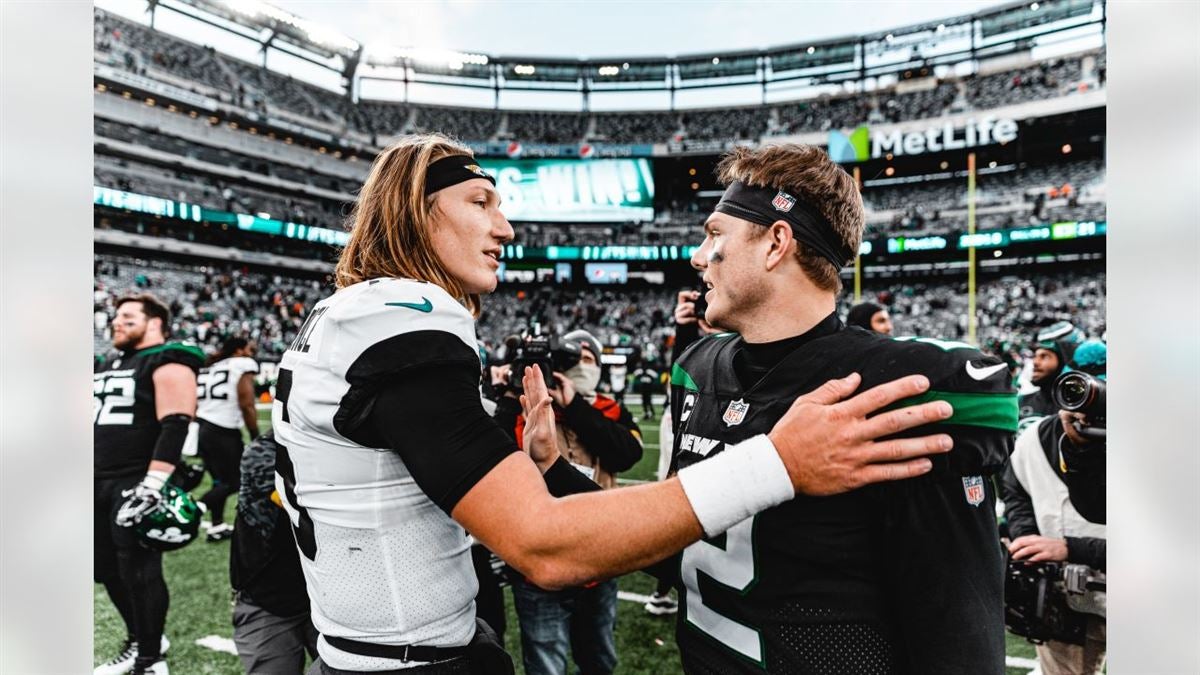 Week Seventeen NFL Thoughts…
The Jets offense was simply unwatchable against Jacksonville. The disparity between the overall number one pick Trevor Lawrence and the overall number two pick, Zach Wilson, is growing each week.
A once-proud franchise in Denver is in complete disarray. I can't remember a team that performed so poorly, given such high pre-season expectations.
Ed Reed becomes the latest former player to be hired as a head coach with little to no coaching experience. Deion Sanders was very successful at Jackson State, though moving to a division one program will be a bigger challenge. Jeff Saturday hasn't been able to turn the Colts around in the short term. Saturday, Sanders, and Reed should all be given time before we pass judgment on their ability to lead a team. I'm not so sure this should become a hiring trend, and it appears it is heading that way.
It is time to be very worried about Tua Tagovailoa's
I am looking forward to the Buffalo vs Cincinnati game this weekend.
I haven't watched any of the bowl games thus far. I have never watched one before New Year's Day unless it was one of the playoff games. I don't think I will ever watch one of these early bowl games. I am not sure why they exist.
I don't think the Packers are very good. I also don't think any of the contending teams in the NFC want Green Bay in the playoffs.
The Jacksonville Jaguars are the fourth seed in the AFC as of today.
JJ Watt was fun to watch. When healthy, he was a game-changer and a menace to opposing offenses. I will miss watching him play. He is also, by all accounts, a positive force in the community as well.
It will be interesting to see if the Rams see Baker Mayfield as a keeper or if they intend to move him if his play continues to improve. Given how many teams will be looking for a quarterback, it might be hard to keep Mayfield and Stafford on the roster in 2023. Mayfield would be a nice insurance policy for the thirty-four-year-old Stafford.
The Jets are third, and the Broncos are fifth in overall defense. Denver has been eliminated, and the Jets are hanging on to their slim playoff hopes. It's hard to play so poorly on offense that you still can't win with such solid defenses.
Washington is going back to Carson Wentz after losing two straight. It's a mistake.
Only four teams in the league are mathematically eliminated from the postseason with just two games remaining. That is because we have two division leaders with sub-five hundred records.
Videos
NY Jets Phase 3 OTAs, Expectations and a Minor Calf Tweak with Greg Renoff