Two Must Win Games for the Playoffs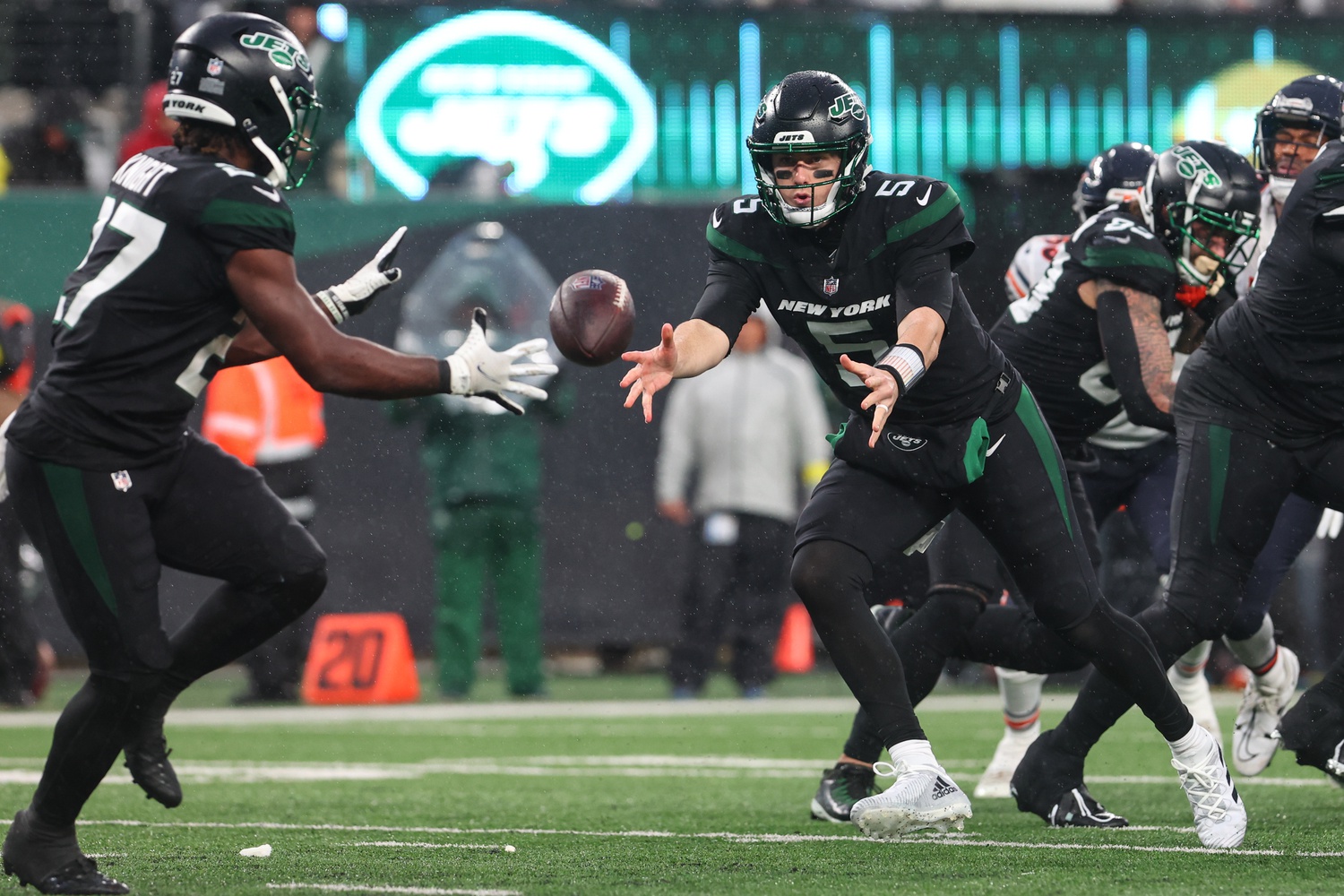 Looking back at the Jets loss to the Jaguars there is no other way to put it except, well, that was just awful. Try and you have to agree there's no other way to describe it. The Jets offense was unwatchable, and Zach Wilson did himself no favors with his performance. The Jags looked like they had the 1985 Bear's defense on the field, and the Jets played their way to the brink of elimination. Wilson goes back to being inactive, and Mike White will get the starts in Seattle and then in Miami, assuming he stays healthy.  This is a good thing, as White gives the offense a fighting chance of moving the ball.
Despite playing terribly last Thursday and losing their fourth straight game, the Jets are not yet eliminated from the playoffs. Their playoff chances sit at 10.2% to get into the postseason.  The Jets have two remaining games and need to win out. Seattle and Miami both need to win to stay alive, so they will be more than motivated to play. There's little reason to like the Jets chances.  Seattle is a difficult place to play, no matter how well the Seahawks are playing. It's a long trip, and the stadium is one of the loudest in the league. White will need to bring his typical enthusiasm to the position and will need to keep from turning the ball over.  Things are as simple as that. At this point in the season, with playoff chances in the balance, things get very basic. Teams are wary of mistakes, and the team that can avoid them will win.
To win in Seattle, the Jets need to figure out where their running game went. They have produced nothing on the ground lately. They can't expect Mike White to throw it forty times and win the game.  The offensive line will need to play at a level they have not approached in several weeks. It will not be easy. The names continue to change each week based on injury. The unit lacks cohesion. I am not optimistic about this game. This team lost two very winnable games at home. Why would they now go on the road and win two against similar competition? It doesn't stand to reason. The hope I do hold out is that it's sports, and sports always seem to surprise, but that isn't much to go into Sunday with. I think this will be it for Gang Green's playoff chances. I am looking forward to the offseason when my disappointment switches over to satisfaction with how this team exceeded all hopes for their performance in 2022.
Right now, I am too upset for that, and we are still alive so it's J-E-T-S Jets! Jets! Jets!
Videos
New York Jets OTA Presser Takeaways, Aaron Rodgers' Impact and Summer Delusion