Are the NY Jets a Playoff Team With Derek Carr?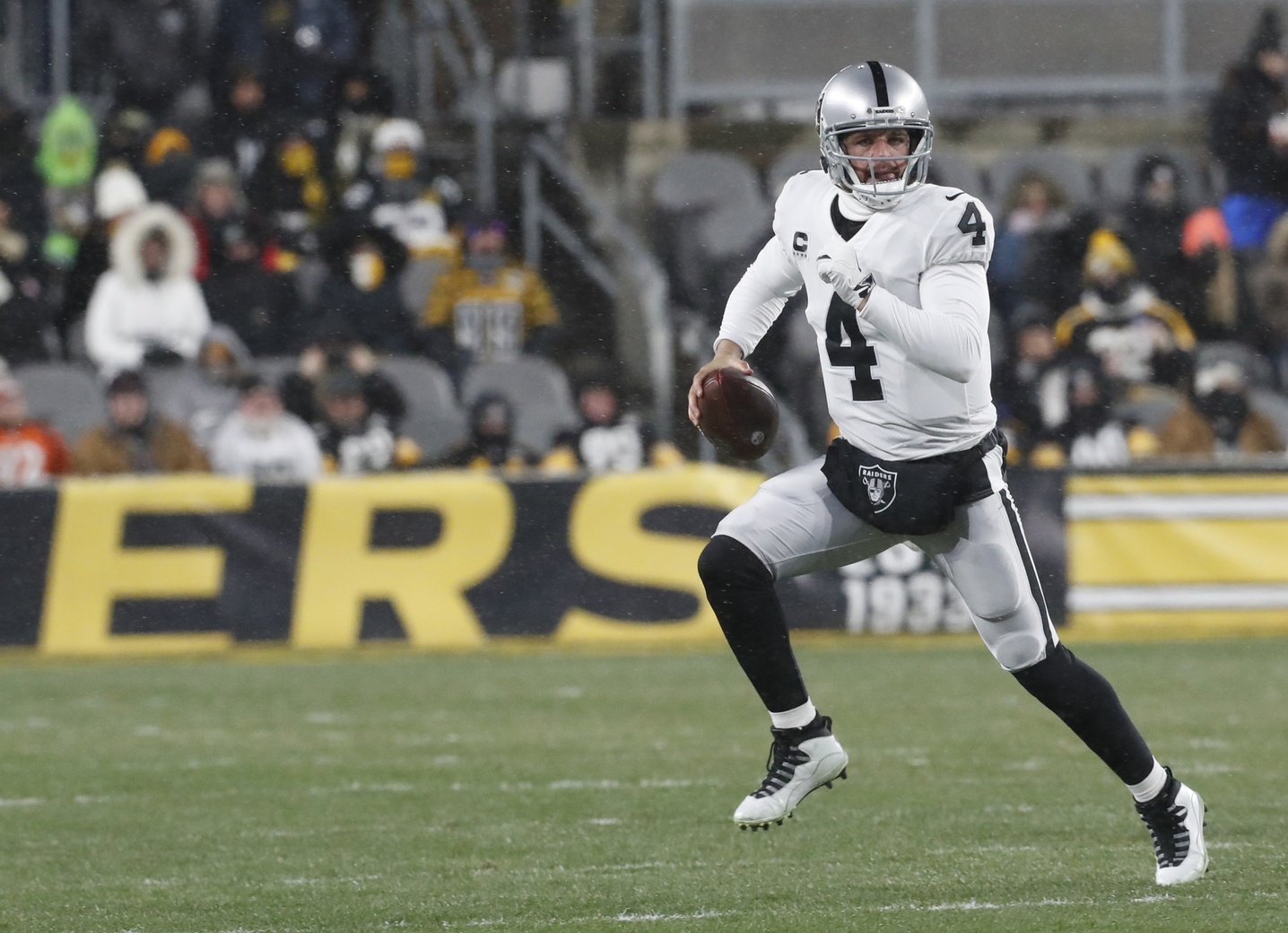 Week 18 NFL Thoughts
After the Bills game, the Jets had four games left in the season. They needed to go at least 2-2, but probably 3-1, to make the playoffs. Since then, the Jets have scored 26 points in three games losing each one. That's an average of 8.6 points per game.
I guess Jalen Hurts is somewhat important to the Eagles.
The 49ers have won nine straight games. Nine straight games…I wonder what that feels like.
San Francisco's reward for securing the second seed in the NFC (assuming they stay there) could be a visit from the red-hot Packers in the first round of the playoffs.
The Patriots are in the playoff mix. The Jets are not. I am dying inside.
If you are so inclined, watch yourself against the spread this weekend. Year after year, we get to the last two weeks of the year and teams with something to play for are favored against teams with nothing to play for. Year after year, teams looking for a playoff spot fall flat on their faces. Look for a different edge to play.
The later they push out the college football championship game, the less I care about it.
Tyreek Hill is second in the league in receiving yards. Remember how poorly he was going to do without Patrick Mahomes throwing him the ball?
I'd love to know what exactly turned things around in Jacksonville. The Jags were 2-6 and going nowhere. Now they are favored to win Sunday and take their division.
If you were starting an expansion team today and could draft anyone from any team to get started in year one, it would be hard to make a case to pick anyone before Justin Herbert.
ESPN's Dan Orlovsky thinks the Jets would be a playoff team with Derek Carr at quarterback. Orlovsky may be right about that. Carr has heart. I have always liked that about him. He's slightly above average on the numbers for his career. Carr is 31 though; he's not a guy with a very high ceiling, and I am not sure he fits with where this team is in its rebuild.
Damar Hamlin set up a toy drive to try to raise $2,500 for disadvantaged kids. Since he was hospitalized, the total collected has risen to more than 7 million. Despite how things appear sometimes, there are still way more good people than bad.
God bless Damar Hamlin, his family, friends, teammates, and coaches.
Videos
NY Jets Phase 3 OTAs, Expectations and a Minor Calf Tweak with Greg Renoff